The filming was awesome and it is over!  I have to admit, I was a bit nervous and almost got a migraine…ughh.  I got my first migraine when I was six years old (so I come by them honestly) and they are not fun!
The store looked and still looks FANTASTIC!  But when a film crew of 7 (from New York, Boston, Toronto, Los Angeles etc.) shows up at your store at 7:45 am on a Saturday morning who really knows what to expect?
However, they were the most professional film crew I have ever worked with.  It took them 2 hours to set up…..Not kidding!  Luckily, Sandy picked up Starbucks and Sticky Fingers muffins for everyone.  And Val and Sandy were there for moral support.
They filmed for about 4 1/2 hours and the documentary won't be released until 2024.  I may be on for 60 to 90 seconds.  LOL.  All I asked of them was to PLEASE show my store!  All 7 of them shopped and bought something…how cool is that?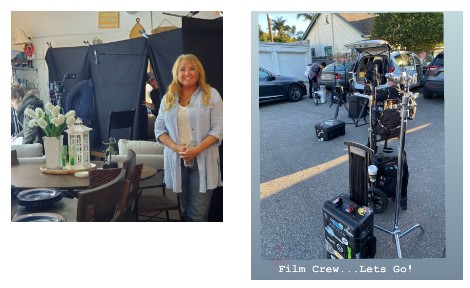 In other news, yesterday, would have been my grandma's 111th birthday.  Isn't that strange to think about?  She passed away 23 years ago in 2000 at the age of 88.  I still miss her! She taught me so much about antiques, business and life.
She took this picture (an original "selfie") with her little kodak camera.  Film baby film!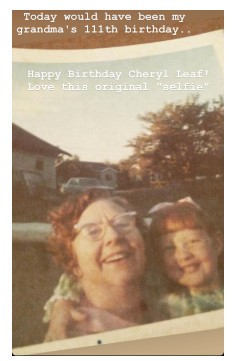 New arrivals have landed. Yay!
Let's start with this Highboy Dresser! It is in excellent condition and is priced at $495.
Remember, new arrivals don't last long so please come in and see all the fun new stuff!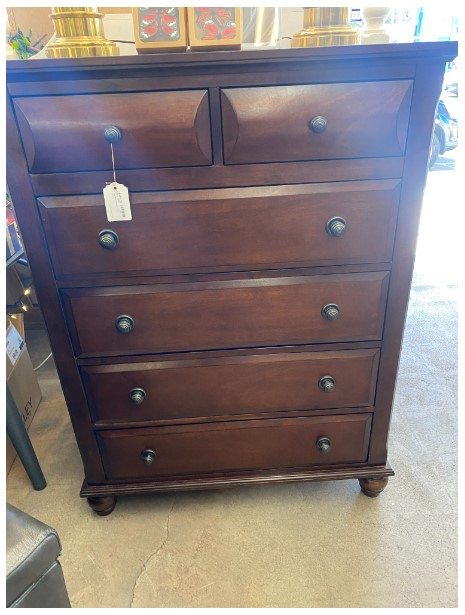 Dine in style with this Torrent Aluminum Frame Dining Table Beige that features a sleek and modern design and get ready for those warm summer days that are just around the corner.  Priced at $495.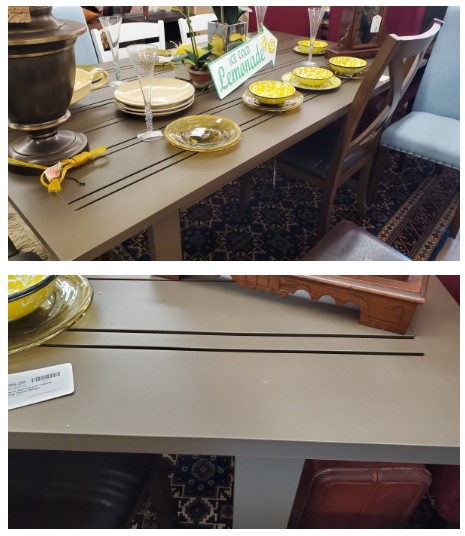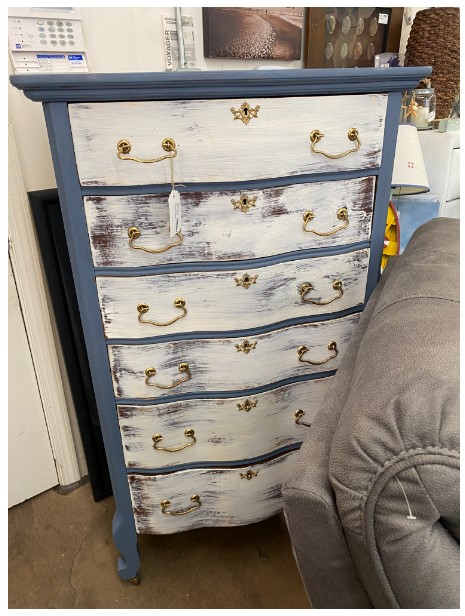 French Provincial Desk $245.00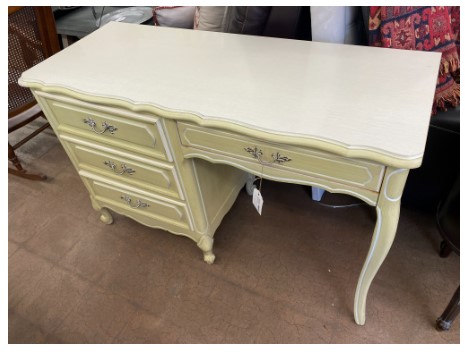 Here are a few more of our chimes.
Rainbow Butterfly & Beads Suncatcher $22.95
Rainbow Cascade Capiz Shell Chime $29.95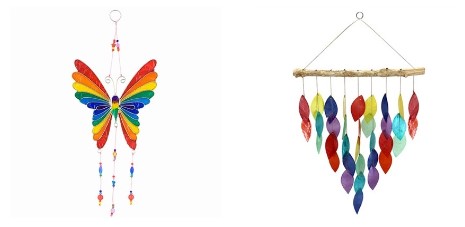 Sea glass Mermaid Wind Chime $39.95
Bottle Windchime $44.95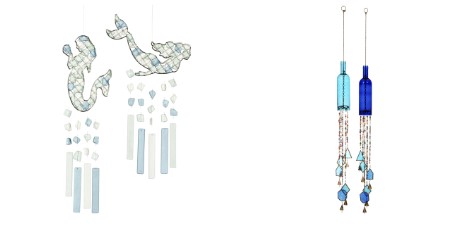 These colorful sling bag bottle holders from our favourite brand Baggu are ideal for everyone! You can easily carry your water bottle with you everywhere you go….
Puffy Water Bottle Sling – Flowerbed $32.00
Puffy Water Bottle Sling – Yellow Happy $32.00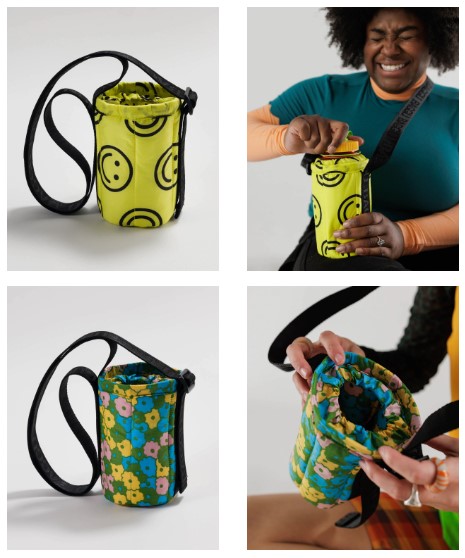 Atelier Grass Lamp Pendant 14″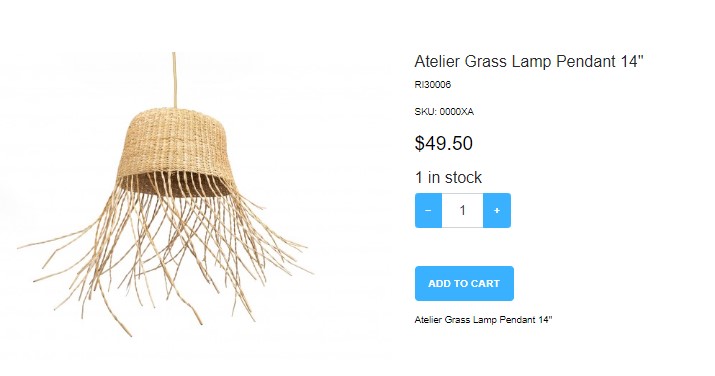 We also carry a variety of books and here are some of the most recent additions!
Do One Thing Every Day That Makes You Happy $12.95
Do One Thing Every Day That Scares You $12.95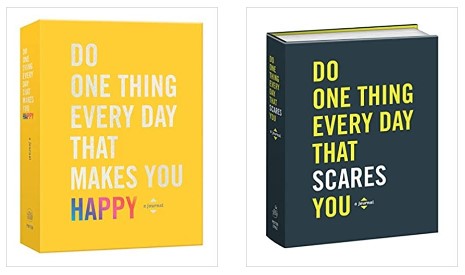 And now for some fun fashion items! This unique collection of metal rings are only $12.50 each.
Check them out here Metal Rings!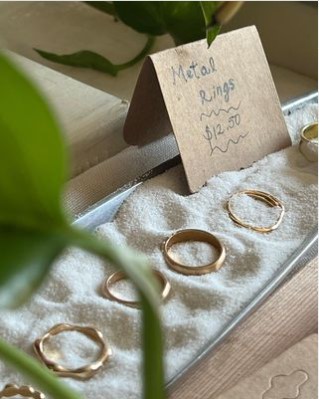 Beautiful Silver Earrings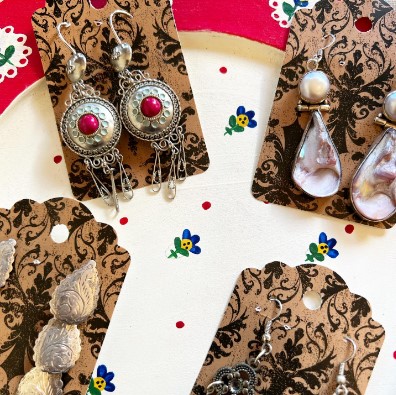 And by the way, we are still accepting consignments every Friday, Saturday, and Sunday at 11:30 am and 1:30 pm. Please call or text to book your appointment.
Land Line  805-628-9208
Cell Phone  805-470-6493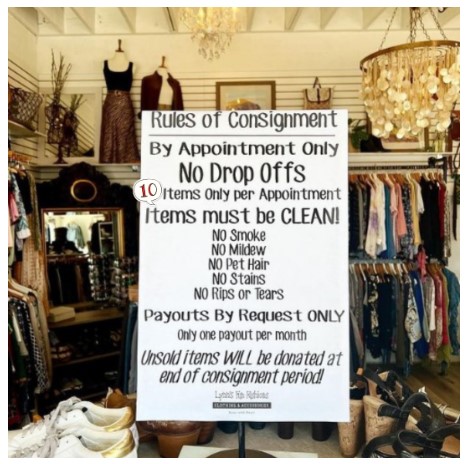 Take care and SEE YOU SOON!
Houston, Mor Mor, me and Indiana!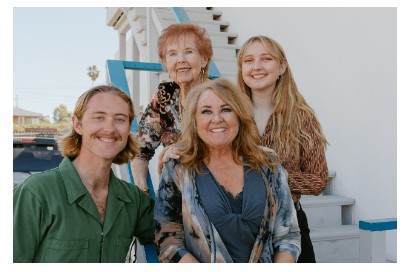 Thanks for reading my ezines!  I appreciate it….as always!
eBay with Heart & Design with Heart……Lynn
Past Newsletters…All can be found on our Blog.
P.S.  All of the professional photos I use on Instagram, Facebook and in these newsletters were taken by my friend Denise's daughter, Jaclyn Sabo.  She is amazing!   To learn more about Jaclyn….https://www.jaclynszabo.com/
P.P.S.  If you have a friend who wants to sign up for this newsletter.