Hi!
Happy Almost Valentines Day! XOXOXO. I am sorry to start this ezine with a shocking picture but I want to make sure that all of your Hearts are Beating.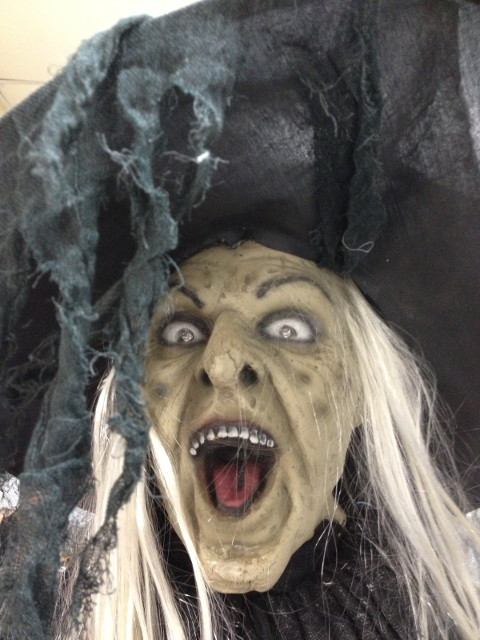 I couldn't resist this witch. Indy and I were out garage saling and found her at a sale for $30. The lady had paid $100 for it from Frontgate and finally let me have it for $20. Indiana and I propped her up in the back seat of my SUV and rolled down the window. We laughed so hard that Saturday….more on the witch later on.
After we bought the witch, we headed to a sale that a local storage unit facility was holding. Indy and I were having a great day and as we walked past one of the tables the gentleman said to me, "you would do well online with these items".
I thought I must have misunderstood him and Indy and I continued around the sale. We wound up back at that same table and I was looking at a Harley Davidson Dart Board marked $15 when he again commented, "you can get $65 for that online".
I asked him,"Do you sell on eBay?" and he said "Yes, we know who you are and follow you". Indy was like "No way! That is cool mom". So, I ended up buying quite a bit from Debbie and Tom, but before I bought anything I asked them if they had tried it on eBay yet. Debbie said she really hadn't had time to try most of the things they were selling as it was just a hobby for her and she had a full time job. More about eBay being a "hobby" later.
Here are Debbie and I with the dart board.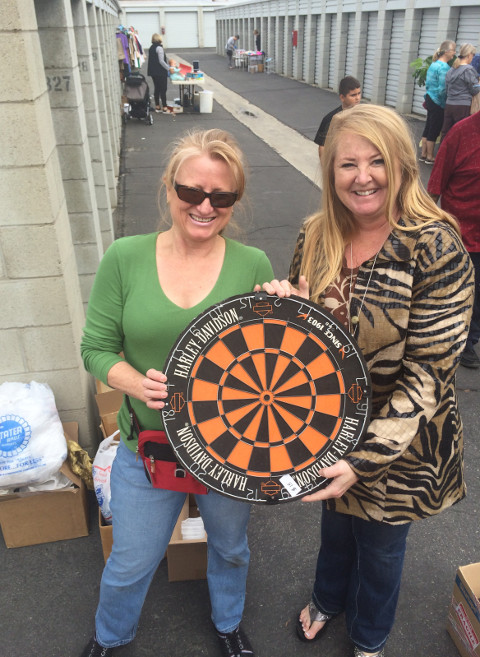 Debbie and Tom sold me the dart board for $5. YAY! I hope it does turn into a $65 score. I have tried it at auction once and it didn't sell for the starting bid price of $24.99, so I have raised the price and listed it in my store. I did get a note from an eBay buyer after the auction ended asking if he could buy it for the $24.99, I told him it would be relisted in my store at a higher price.
Here is a link to that listing.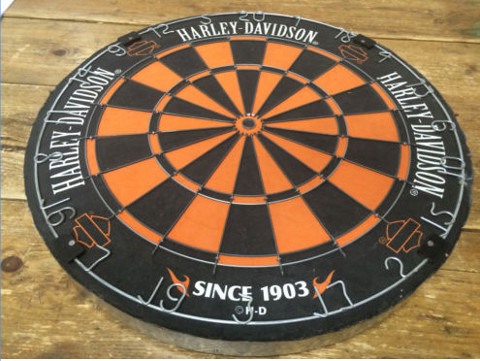 Click here
 to see this auction.
OK, a legitimate score to officially start this ezine. I bought a beautiful bluish purplish vase this past November. It was marked $12 and I think I eventually ended up paying $12 for it. I couldn't resist it.
I wasn't sure if it was a newer reproduction (like a Fenton piece) or truly an antique, all I knew, was that it was gorgeous. It has been sitting on the shelf in the front part of my office so I could enjoy it. One day, both my mom and dad were there helping me and they both commented on how beautiful it was and something that my grandmother definitely would have purchased. Well, thank you Cheryl Leaf for your awesome training! That vase sold for full price, yes, I did say full price today!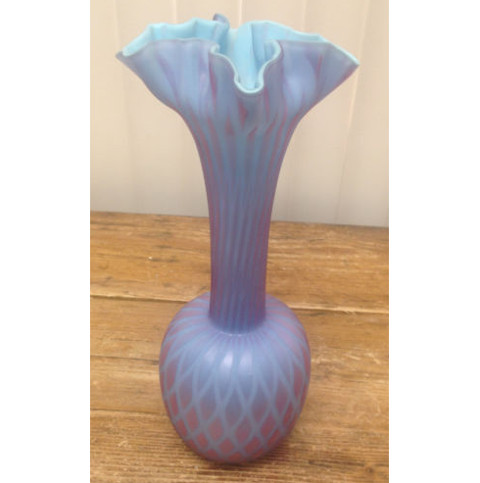 Click here
 to see this auction.
And for those of you who know my pricing strategy, I ALWAYS price high! It was on sale using markdown manager but they still didn't even make an offer. I LOVE eBay!
OK, back to the witch. Indiana and I thought it would be hysterical to put the witch in between Houston's bathroom and his bedroom in the dark to surprise him. BTW, she does talk and cackle with laughter when there is a loud noise or you clap.
Houston's room is a pigsty. Let me repeat that… it is a pigsty. The floors are covered with clothes and you can't even walk through it. What is a pigsty anyway? You know me, I will have to look that one up. According to the Cambridge dictionary…
the building and closed area where pigs are kept
a dirty or untidy place. Example: Your bedroom's a pigsty!"
I would say I used that term perfectly in my sentence!
So Houston returned home from a friend's house that Saturday afternoon and for some reason he wanted to hang out with me and chat. It is a rare occasion so I was happy to spend the time with him, but I have to admit I was dying for him to head into his bedroom for a nap. It took forever and then I finally heard a yell. I ran into find that he was so shocked that he had punched the witch in the face. She was broken! He did NOT think it was as funny as Indy and I did.
Here are the kids dressed up with their new friend "the witch" before they left for the winter formal dance at Xavier.
After experiencing Houston's pigsty first hand (I hardly ever venture inside), I decided to clean it up myself once and for all. We all know that will NEVER last but I gave it the good old "college try".
I figured if I could help him get organized here at home, maybe I would be able to send him off to college in that same manner. His closet is very tiny and it was so crammed full of stuff, clear to the top, that the door would barely shut! I wish I had taken a before picture, but I did not. Still hoping to find a before pic some day .
It was like an archeological dig going through layer after layer. Here is a photo of the closet with some of my progress. I bought shoe racks at Target (I actually drove there because Amazon didn't have what I needed) to hold his shoes and hung up all the shirts he wears the most. I bought tie and belt racks on Amazon that I will be installing on the inside of the closet door this week. BTW, I shop on Amazon a lot for new items. Never on eBay.
I tell you this because I think that Amazon is the perfect place to sell new commodity items and eBay is the perfect place to sell hard to find antiques, collectibles and discontinued new items. I hope that makes sense.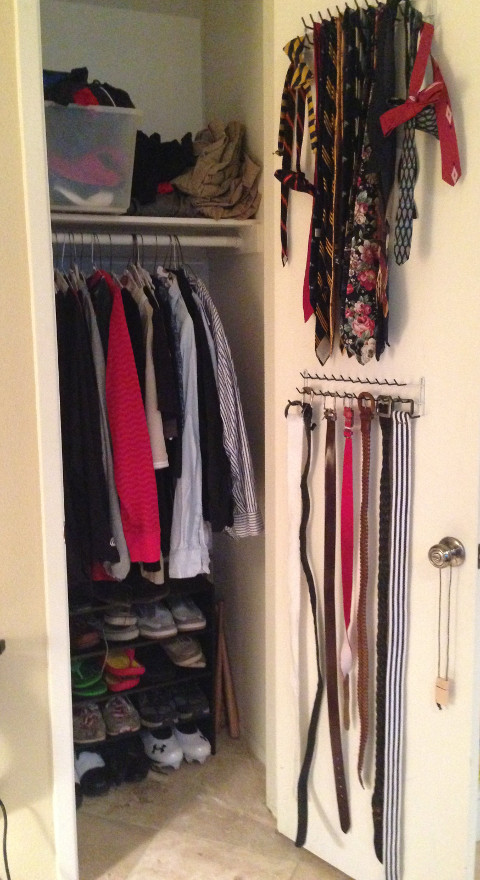 That witch started freaking all of us out at the house so I took her to the office and strategically placed her right by the front door. Great burglar alarm 

. I couldn't wait for Mo to walk in late some night when she had something to ship and get the shock of her life. I chickened out at the last minute and ended up texting her that something very scary was waiting in the office.
Here she is lying in wait.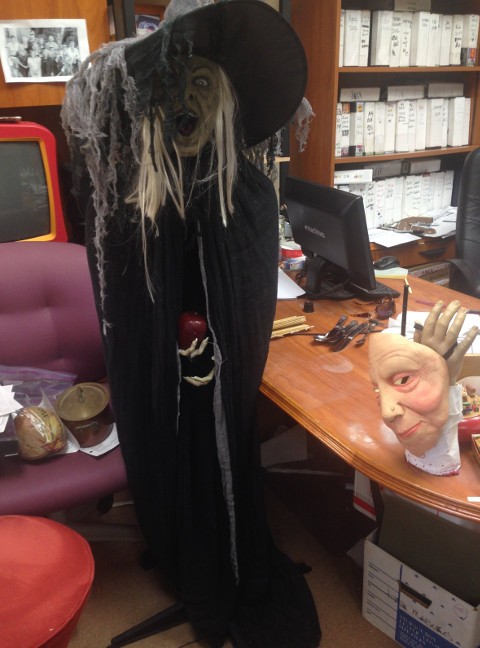 Hey, check out that oval copper pan on the chair next to the witch that is all written up with its I sell sheet waiting to be photographed. BTW, we need a name for the witch, if anyone has any suggestions please email me at Lynn@thequeenofauctions.com.
But back to the copper pan, I bought it at an estate sale in Palm Springs that I went to with my friend Tina Burke Brown and I paid $8. It already has a bid!
Here is the listing.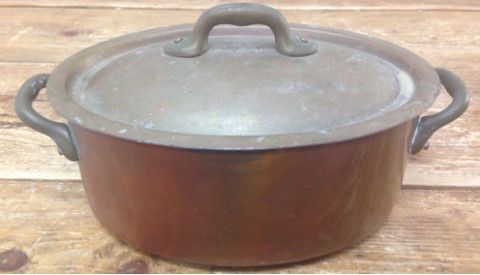 Click here
 to see this auction.
The witch still scared Mo even with my warning, but she did say to me "You are a lot nicer than I am, I would NOT have warned you". Mo and I both worked at the office this past Sunday and we laughed so hard about that witch and my plans for scaring our UPS driver Aaron. I have to tell you it was the best $20 I have spent in a long time. And yes, I got Aaron good today. He almost screamed! Score!
---
---
SPECIAL DEALS
In every ezine, we are trying to feature a few of our best selling learning tools at very special pricing. Here are several great offers.
---
Any of These Teleseminars – $9.99
For this ezine, I decided to offer all of our teleseminars at just $9.99 each. What a bargain! Here is a listing of that offering.
Clothing Teleseminar #1
Clothing Teleseminar #2
Clothing Teleseminar #3
Just $9.99 for any of these great teleseminars that can help you grow your eBay business!
Here are the clothing experts that I interview on these seminars, Mel and Steve Woods.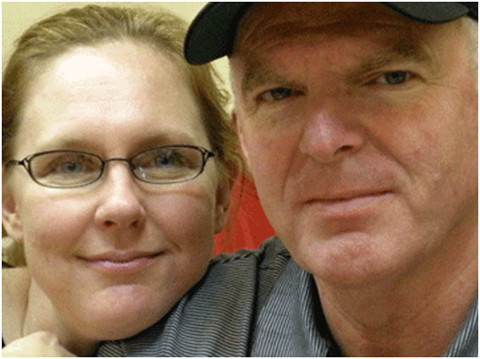 Costume Jewelry with Kathy Flood
Kathy is the jewelry columnist for the Antique Trader and the author of several best selling books on jewelry for Warman's. She is incredible and we are so fortunate to have her share her expertise with us on this great call.
Instant download: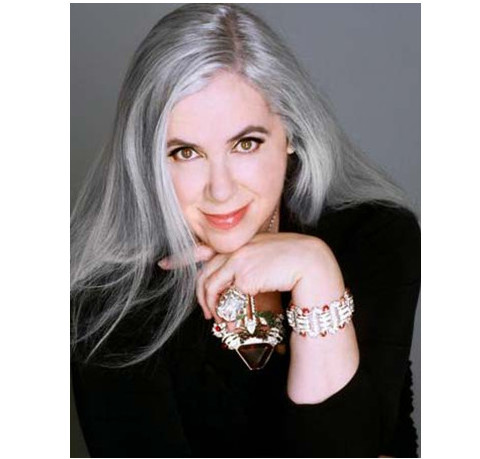 Photo of Kathy Flood taken by Suzy Gorman 2010.
---
Selling Plush with Debbie Ybarra
Debbie knows her plush. These teleseminars will help you to add this profitable and fun segment to your eBay sales.
Instant download Volume I – Order Here, just $9.99.
Instant download Volume II – Order Here, just $9.99.
Instant download Volume III – Order Here, just $9.99.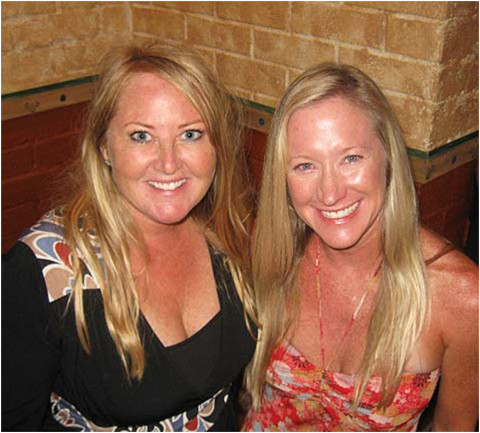 Thrifting with the Boys
How would you like to learn more about selling Guy Stuff that you can easily find at Thrift Stores? I have known Bryan (Mr.BigFoot) and Jason (tikipugmusic) for years. They are super guys, love to share their knowledge and are funny to boot!
To purchase Thrifting with the Boys #1 – click here. Just $9.99
You can purchase Thrifting with The Boys #2 – click here.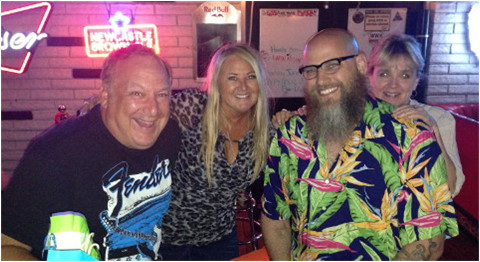 Organization with Diva Dawn
The teleseminar Q & A about workflow and organization with Diva Dawn was fantastic!
Click here to purchase and download now. Just $9.99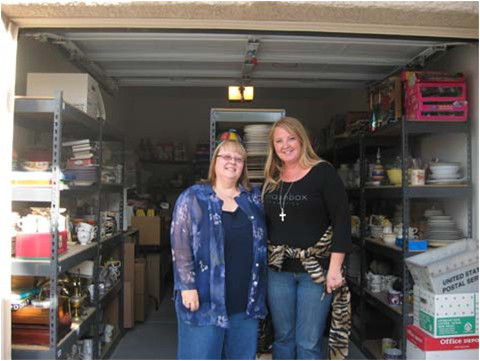 Selling on Amazon with Lisa Suttora
Lose the fear as you listen to my 90-minute call with Lisa Suttora. Lisa and Amazon are a Dynamic Duo!
Lisa and me at LOL 2011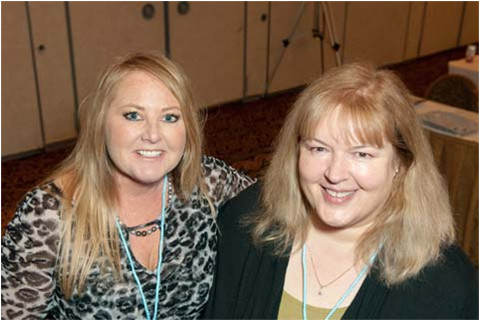 Pinterest with Lisa Suttora
If a picture is worth a thousand words, a Pinterest picture can be worth thousands of dollars to your eBay business! (It was worth it to mine! 

)
Click here to purchase now. Just $9.99
---
Sporting Goods Selling Secrets with Coco!
Learn about selling Sporting Goods for big bucks that you can easily find at garage sales and thrift stores with Sporting Goods specialist Coco.
Here is Coco at a San Diego Padres game.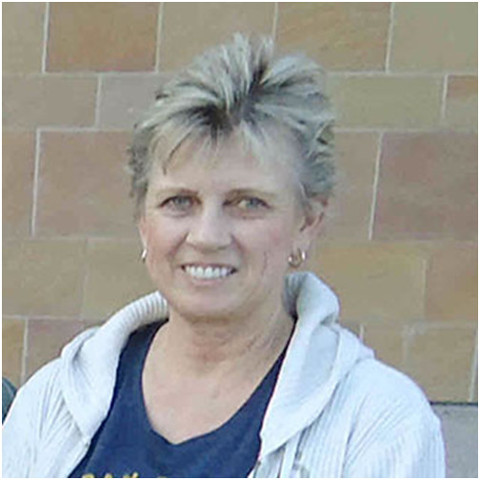 Speaking of sporting goods and how lucrative this category is, my really great friend Susan Thornberg, from Bellingham and now Seattle, was here in the desert with her tennis team.
Yes, she is my age and plays with three very serious tennis clubs in the Seattle area. She was here visiting for a week with 10 other friends for a very intense tennis clinic. I met her and her posse at Pete Carlson's Golf and Tennis store. It blew my mind. This is a HUGE category to be selling on eBay. Don't miss out!
Here are Susan and I inside Pete Carlson's (I can't believe I had never been there before!).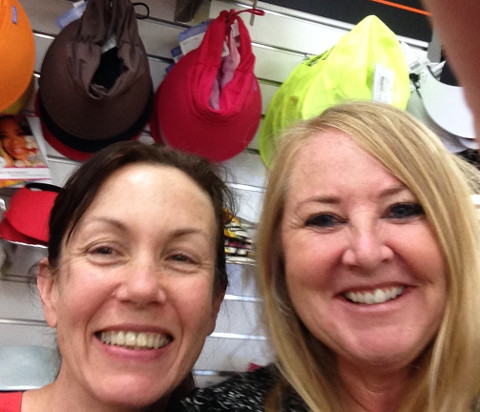 As I was thinking about teleseminars, I realized that I hadn't done one in a while on a specific subject. The last one was the sporting goods one with Coco in April of last year. Yikes! I was thinking about specific niches that would be of benefit to YOU my ezine readers and I realized, Voila, it had to be on dinnerware!
And I didn't have to search out any dinnerware specialist for this, I happen to know Lynn "Dishes" Dralle as they call me at eBay radio quite well and I think she will be happy to participate.
As I was thinking about doing this teleseminar on dinnerware, I realized that it could not be adequately covered in just one 70 minute phone call. There are so many topics we could cover:
How to ship, what to charge for shipping, what boxes to have on hand, great brands, what to pay, how to list, how to research, how to get rid of utensil marks, what brands should you always buy, what brands should you never buy, what should go into the title, when should you use markdown manager, when should you accept a best offer, etc. etc.
And as I was brainstorming with my mom, Mo and Lee, we realized that a series of teleseminars was the way to help you get motivated, re-inspired, introduced to dinnerware or just get a basic tune-up.
The dinnerware eBook is our best selling and most helpful tool of all times and I am so very happy that it has done so much to increase your bottom line profits. Yippeee for dinnerware!
I think one of the best testimonials I have personally received about this eBook is from my mom and it was delivered by phone. My mom called me last week to tell me about a dinnerware sale that rocked her world!
She sold over $1,000 of the dinnerware pattern Margarete by Hutshenreuther to the same customer. She sold 7 cream soups for $49.99 each. Would you like to do the same? Pre-order our 4 week dinnerware teleseminar series at the low introductory rate of $77 for all four now. Click here to purchase.
Here is one of those dinner plates.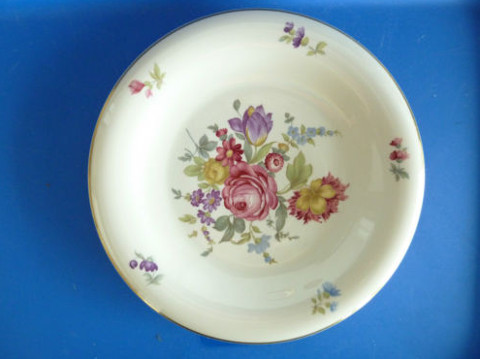 Click here
 to see this auction.
Go Mor Mor! I am so proud of her and of all of you who are doing great selling dinnerware. As most of you know, it is my bread and butter. I sold $13,566.83 in the last three months on eBay. That is a lot of bread AND butter. $4,522 in 30 days.
That translates to $150 a day of dinnerware that I sell on eBay. And I only pay about 10% of my selling price. Would you like to do the same?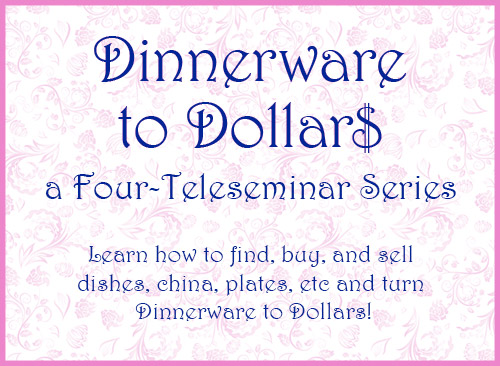 Keep in mind that I am ONLY charging $77 for you to have access to me for 70 minutes a week from February 17th to March 12th. Every Thursday at noon pacific time we will have a 70 minute phone call where I will answer YOUR questions regarding dinnerware.
Dinnerware Call #1: Thursday, February 19th Noon Pacific
Dinnerware Call #2: Thursday, February 26th Noon Pacific
Dinnerware Call #3: Thursday, March 5th Noon Pacific
Dinnerware Call #4: Thursday, March 12th Noon Pacific
Once you sign up, you will receive an email with instructions on where to ask your questions. Students will be instructed to categorize their questions into specific topics so each week we will cover a different area. Click here and start asking your questions. The sky is the limit. Ask me how much you should pay for that fitz & floyd set you have had your eye on? Ask me how much you should price a Mikasa Garden Harvest set of plates you own? The more questions I receive, the better this Dinnerware Success Teleseminar Series will be for all of us! I can't wait.
As I write this, I just got an offer on some Villeroy & Boch. Check this out.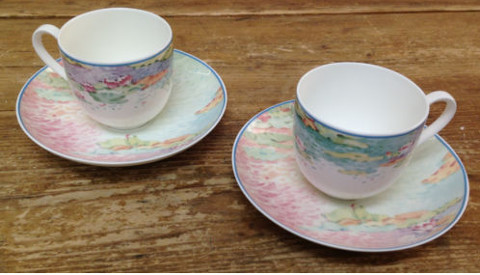 Click here
 to see this auction.
I took her offer because it was a very fair offer and she is a very good repeat customer from Australia. In the past two weeks I have sold her 14 listings that added up to $688.50 of this same Summer Dream pattern.
Dinnerware is my number one category. Hands down. Bar none. If you are currently selling dinnerware or if you want to start selling dinnerware our new four week teleseminar is something you should definitely sign up for now! Click here.
OK, enough about dinnerware. Although it makes me really, really, really happy and pays my bills! Let's talk about the Queen's Court challenge for February. Of course it had to have something to do with love and romance didn't it? Yes, their challenge was perfume bottles.
Here is the bottle that gave me the idea for the challenge. I paid $1 for it at a recent charity sale and it got 14 bids.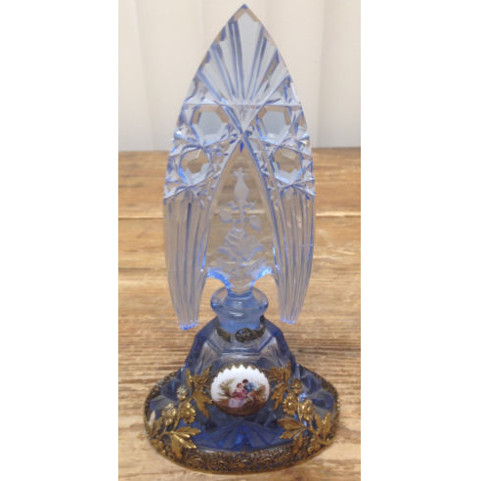 Click here
 to see this auction.
Speaking of Queen's Court members, it is time to feature one of my favorites (as they know they all are 

), Vicki Pene Pasta. Her real name is Vicki Pene but I just have to add the pasta to the end.
---
"I went to my first estate sale after reading Lynn's book, "The 100 Best Things I Sold on eBay." I was totally inspired. I couldn't put it down. Shortly after finishing her book, I found myself looking online for estate sales. There was a local one advertised that looked interesting. I arrived just after the doors opened. I immediately walked over to the dining room table, gravitating to mostly the glassware and pottery. I picked up this miniature vase, which was just adorable. I turned it over, like Lynn describes, and saw an interesting signature and number.

Here is a photo of that vase.
I figured I would pay the $6 and take it home and research it to see what the name and number might be. It turned out this little vase was pretty rare, created by Berndt Friberg, a Swedish master potter in the 1950s. I couldn't' believe that it sold at auction for $512 …. that got me hooked!

My husband Greg and I moved from San Diego to Idaho about 2 years ago.

Here are my husband Greg and I on vacation in Lake Tahoe

In our new big house in Idaho I am lucky to have an awesome eBay work space, an entire 3 car garage!

My niches are mid-century modern barware, dinnerware, flatware… And my new niche is fabric, easy to find, list, store and ship! Here are a few of my recent fabric scores and one that ends this week.

Click here to see this auction.

Click here to see this auction.

And here are two more examples…

Here is the store link.

---
Vicki Pene Pasta Rocks! Love those scores and now we will all be looking for fabric, will we not?
For those of you who missed my Griff interview last week, we talked about my friend Lori's office move and Perfume bottles. How fun! Griff ended the interview with a very expensive perfume for all of us to be on the lookout. I can't remember the name as I write this however! UGGHHH.
If you want to listen to the interview, you can find it here .
And maybe, just maybe, one of you could please email me the name of that darn perfume! Thanks!
So my really good friend Lori finally moved her eBay business out of her home. Hallelujah.
Remember I told you that I would return to the word "hobby" at some point in this ezine. Here is a funny story. Well it is hysterical to Lori, Mo, my mom and I and probably to anyone else who seriously sells on eBay. Lori had a buyer pick up an item at her home a few weeks ago and he was chatting with her husband Garage Sale Lou.
He said to Lou, "so this is what you do for a living" and Lou said "No, this is just a hobby". I am a real estate investor. Lori couldn't believe it. Seriously, a hobby! She brings in enough money every month to cover many of their major bills but her husband still considered it her hobby.
This is a shout out to all of you who have people in your life who don't consider your eBay business a "real one" because you do it from your home. IT IS NOT A HOBBY. Just tell them that Lynn Dralle said so next time you hear it.
Here is one of Lori's current listings for you to check out and help her to sell enough to finance this new endeavor! Go Lori!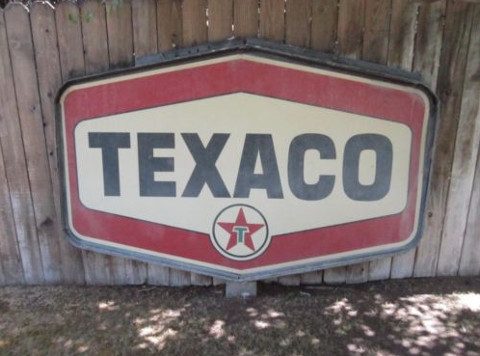 Click here
 to see this auction.
Lori found awesome office space with a huge picture window floor to ceiling that overlooks highway 111 and I am sooooooo happy for her! Here is what it looked like when I arrived to help her sort coffee mugs. That is Lori with her 22 year old son Hunter. What a doll!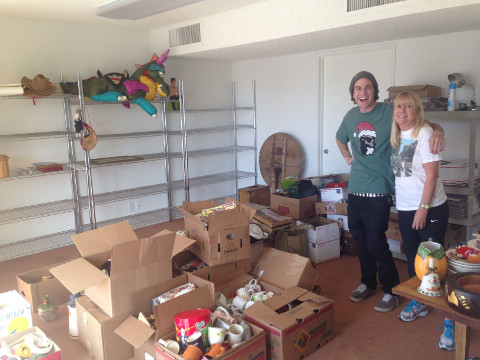 The first thing Lori and I did was take those baker racks and redo them. We made the shelves match! It drove us both nuts that the shelves didn't go clear to the top, weren't level and didn't line up from one to the next. She had let the men in her life put them together while she picked up Paige from school (Indy's best friend). Hhhmmmmm. Sometimes those men need a little guidance 

.
After that task, Lori and I started sorting the mugs by maker. We ended up with two huge boxes of Starbucks, one with Made in England, and another with Fitz & Floyd, Pier 1 and Crate & Barrel. I also started a shelf to store the multiples. Whenever she had two or more mugs of any design they had their own shelf. But what to do with the rest?
Lori had been wrestling with this process for a few weeks before her move and thought alphabetical would be the best way to go. At that point, I agreed. We started with maker and then would move to subject.
All I have to say about this way of sorting is that YOU HAD BETTER DO IT YOURSELF. If I found a coffee mug with an apple on it but it said Green Apple, did it go under G for Green or A for apple. I let Lori make those decisions.
Here is how the place looked with all the mugs sorted!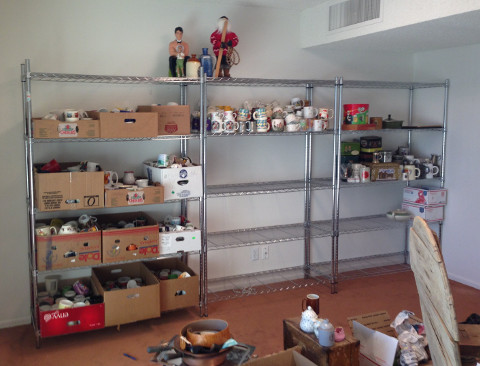 I only helped Lori for one short afternoon and it took her several more days to get everything hauled up the stairs. Yes, she is on the 2nd floor and NO elevator. Ugggh! I was able to pop over before I finished writing this ezine and get a picture of her all moved into her office! Doesn't it look awesome?
It is very hard to sort after things are listed if you didn't start by listing and putting items on marked shelves. Remember, I have all of my shelves numbered or lettered and each item is listed with that shelf number/letter in the listing and on the I sell sheet. Saves a lot of time!
Indy's basketball season has ended and it was sooooo much fun, I can't wait until next year! Here is a photo of Indy at halftime with the scoreboard behind her. Sorry it doesn't show up that well but it was the first time EVER the JV team ended the first half tied with their opponents. 8 to 8. I know it doesn't sound like a huge accomplishment but it really, really was!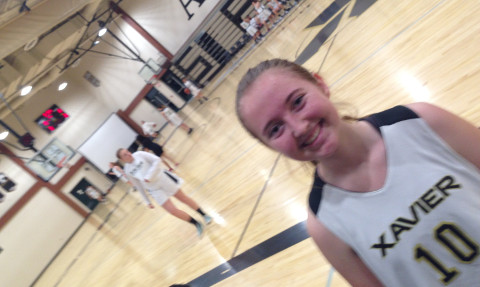 Speaking of ending, it is time to end this ezine with a score!
OK, this is a doll shirt. Actually it is a Ken doll shirt. Just a shirt that is about 3" long. I took a best offer on it today for $30. Yes, I said $30. Amazing, but true! High perceived value leads to higher best offers .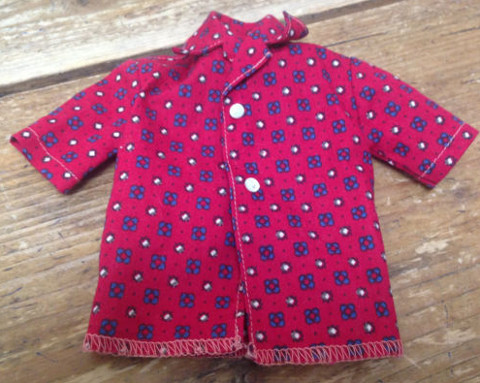 Click here
 to see this auction.
Thanks for reading my ezines! I appreciate it!
Happy eBaying!
Lynn
---
Lynn is an experienced eBay Power Seller, author and teacher. If you want to know the eBay tips, tricks and tools that Lynn uses for buying and selling at online auction click here.
Some links in my emails to you may be affiliate links. You can be confident that I only partner with companies that I fully stand behind.