Hi!
First, congratulations on surviving Tax Day!
Next, our Tax Day Sale ends tonight at midnight. Read more about it later.
Finally, last week was my kid's spring break and as usual a crazy fun time was had by all. We spent the week visiting college campus Admitted Student Days and trying to help Houston decide where he will be attending this fall. I can't believe he has grown up so quickly and will be a college freshman this fall!
While packing to leave for the first of our admit days which was at Pepperdine, I sold this amazing pipe for full price! Well, it was on sale with markdown manager but the buyer didn't haggle or make an offer at all! Yippeeeeee! Over $200 for an item that I paid $20 to obtain. Here is that score to kick off this ezine.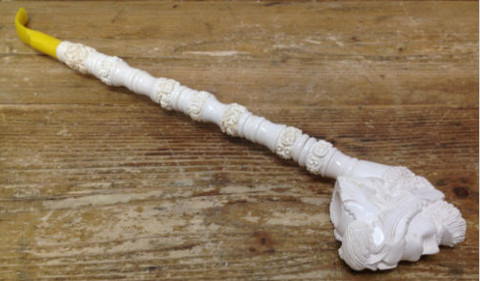 Click here
 to see this auction.
I must share about the Admitted Students Day at Pepperdine. It was magical. Maybe magical is not the correct word, let's just say, it was epic. Not just for me, but for my mom, Houston and Indiana.
To start it off I must share a back story. My mom needs a hip replacement and she had forgotten her handicapped parking permit at home. I called Kirsten in the Parking Department at Pepperdine and the next thing you know, there is a reserved parking spot for "Lynn Dralle" right next to the admissions office.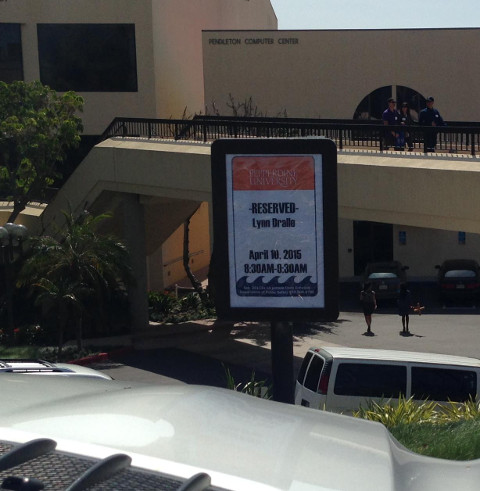 We had to leave our house in Palm Desert at 5:30 am to get to campus in time for the welcome address. So, as you can imagine, when we pulled into that parking spot at 8:30 am we were already tired, but the sign and the crow on top made us all smile. I didn't get a photo of the crow before it flew away, but crows mean something special to our family.
I don't know if you remember this story from one of my ezines last year, but I am going to share it again to show how important crows are to us.
Ezine Flashback to May of 2014…….
Indiana did something super brave this past week at school.  On Monday, she got up in front of the entire student body (about 600 kids) and gave a personal five minute reflection.  Indy wants to be a youth minister someday and I would have to say, she is on her way!
Here is a photo of her practicing her speech.  A reflection at Xavier, is a person's personal thoughts regarding a subject that is chosen by their pastor/priest.  Indy's subject matter was thanksgiving.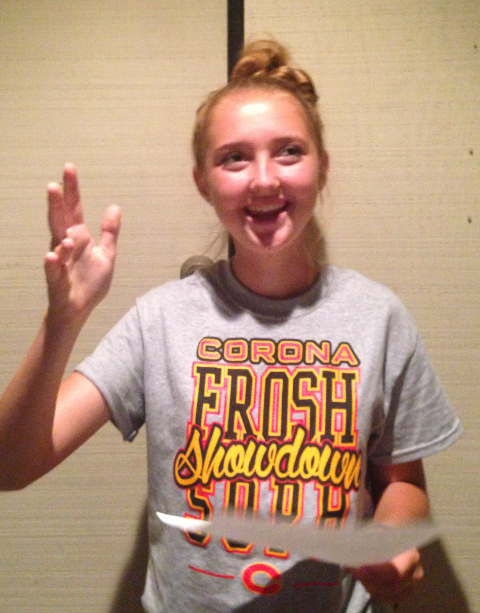 I asked Indy if she wouldn't mind sharing it with you all and here it is if you would like to read it.  I will tell you this much….I will never look at a crow the same way again .  Thanks Indy Girl!
That crow sitting on top of our reserved parking spot at Pepperdine was a sign to us to see life as Beautiful and another "aha" moment for Pepperdine.
Just for fun, I decided to see how many items I have sold in the past 90 days on eBay that have "bird" in the title. I have sold 19 listings for a total of $588.72. Wow, that is impressive! Keep that in mind when sourcing….items with birds on them or in the shape of birds sell.
Here is a Mexican Pottery bowl that I purchased recently with a bird (that actually looks like a crow) in the center that sold for full asking price of over $40. Yay!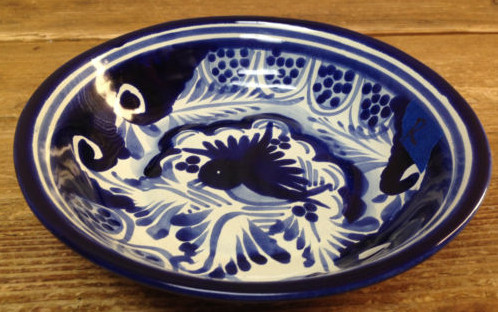 Click here
 to see this auction.
This reminds me that my grandmother used to say, "blank is for the birds." What does that even mean? Of course, I had to look it up. Apparently, for the birds means worthless. I have to disagree with that saying after reading Indy's reflection again. I think that "for the birds" just may be an AWESOME thing.
Speaking of awesome, Indy's performance in the play Godspell was fantastic. I went to the show 2 1/2 times. What does that even mean? Well, I went to opening night. That counts for one.
Here is a picture of Indy during the free dance portion. She cracks me up!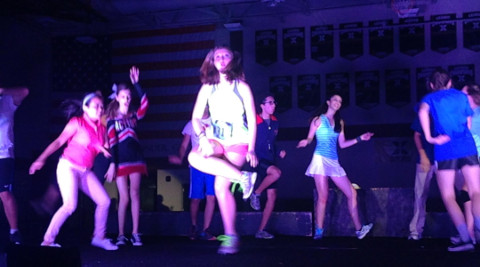 Then the next day was a DVL (Desert Valley League) baseball game that Xavier just had to win. Well, win they did! And Houston, "Houston Wilson", was even featured on the news. Check it out here.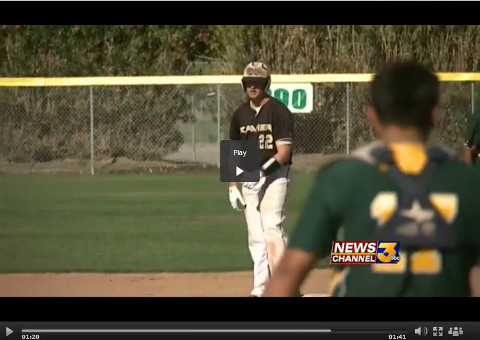 Houston is at minute 1.06
After the game, I wanted Houston to go to Indiana's play that night, but he was super tired. I knew that no family would be there to support her if Houston and I didn't attend. Over the four days that the play was presented, I made sure that at every performance, Indiana had a close family member present.
So, I made a deal with Houston. I would go for the first half of the play and make sure he had friends to sit with so I could leave and get some work done. All this baseball and "play watching" had taken its toll on my work schedule. He agreed, so that was my ½ viewing 

When I got home that night, I was able to list some Christmas ornaments and here is one that sold at auction. Rock on! Scooby Dooby Doo!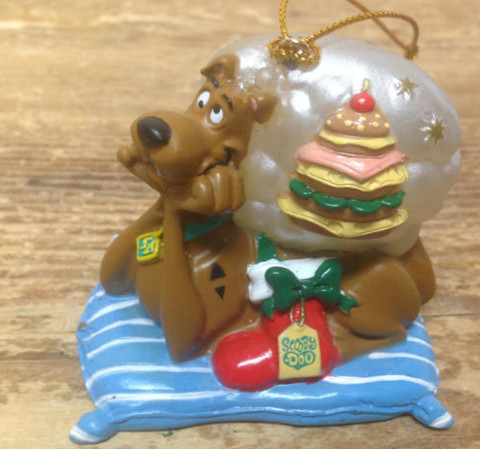 Click here
 to see this auction.
I skipped Indy's Saturday performance, because my dad, my brother, and Indy's father and her other grandmother would be there to support her. I did attend the final matinee on Sunday…that makes 2 ½ viewings!
My brother Lee was there and recorded this video of her singing "On the Willows" with her friend Sabrina.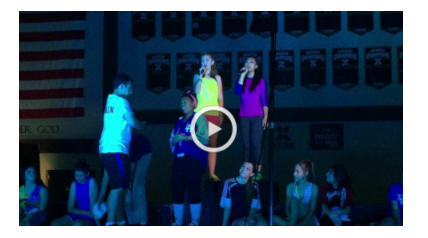 But back to Pepperdine's Admit day and our time in Malibu. Here is Houston with Indiana and his buddy Gil after they won Frisbees in front of the #PepperdineBound Sign. Love this picture.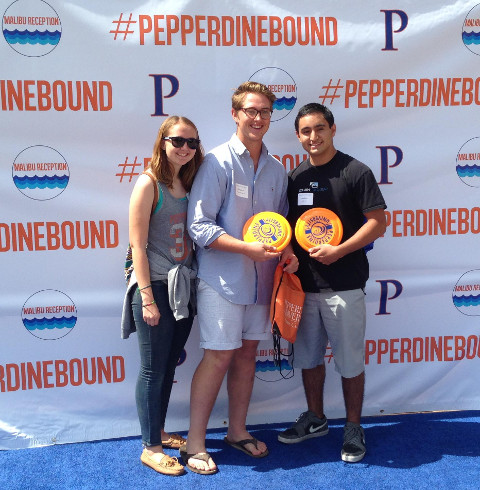 After all the ceremonies, we watched a Pepperdine vs. Santa Clara Baseball Game. Seriously? Does God know what he is doing or what? Those were the two schools Houston was deciding between and the next morning at 6 am he would be boarding a bus (by himself) to ride up to San Jose for Santa Clara's admit day. Life is funny isn't it?
Well, Pepperdine won in the bottom of the 9th. But that didn't make up Houston's mind for which school to choose. The next morning at 6 am my brother and my mom dropped him off at Union Station for his bus ride to Santa Clara for Admit day there.
Here is a photo that Houston took during Admit day at Santa Clara University.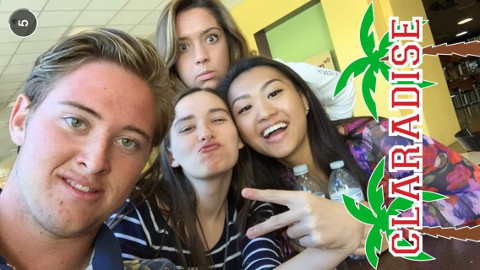 After they dropped Houston off for the bus we went to garage sales in Malibu. I must say, they left much to be desired. Items were seriously overpriced but I did buy one random baggie of flatware for $1.
Here is a photo of what was in that baggie.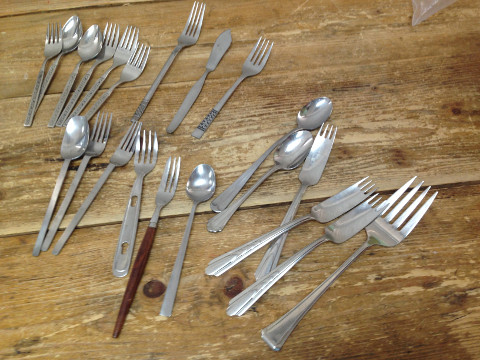 Here is some flatware that I did sell recently for big bucks! I LOVE flatware.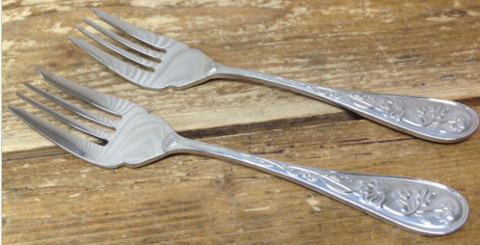 Click here
 to see this auction.
Notice on that listing that the photo doesn't match the title. A buyer wanted me to make it easy for them to buy 3 salad forks and 3 teaspoons, so I ended some auctions and put them all into one that they purchased for $150 with free shipping. Yes, I did say $150 with free shipping for 6 pieces of stainless flatware.
If you are interested in learning more about how to sell items for top price on eBay, here is more information about our Tax Day Sale that ends tonight at midnight.
Thank goodness that April 15th is over! I know that many of you have been working hard on your taxes and deserve a break.
Tax preparation is a time to reflect on our business from last year and make new resolutions to improve it. Unique One of a Kind (OOAK) sales on eBay are trending upwards and eBay is fully behind us with the very positive Spring Updates.
It's time to commit to making 2015 your year. I am going to make it MINE! To do this, I am going to follow my best practices for selling on eBay (as many of you know these are not necessarily eBay's best practices) and I'm planning on achieving 10% growth. This translates to increasing my business from $100,000 to $110,000 in 2015. For the first three months my sales for 2015 were $25,769.93 compared to $22,652.02 for 2014. This represents a 13.7% increase over last year!
Are you determined to increase your sales in 2015? If yes, setting a goal is step 1. Step 2 is utilizing our tried and true selling practices. We are committed to help you meet your goals and to do that we are having a serious coupon sale on these important resources….
Take 25% off everything on our website (except for I sell products, live events and Queen's Court memberships.) This a SERIOUS sale. If you are a Queen's Court Member don't forget to stack your 15% discount.
Be sure to enter our 25% off coupon code: CLEANSWEEP15
Check out all of our products here.
We have included links to some of our more recent and most helpful products, most importantly, the seven videos in our teaching series. They are helping many of you to grow your business. That makes me super happy.
Here is a list of the downloadable videos so far. Remember, each of these is a key step in learning how you can use "Assembly Line Listing" to ramp up your eBay sales for 2015.
Be sure to enter our 25% off coupon code: CLEANSWEEP15
Don't forget all of our ebooks, like:
Be sure to enter our 25% off coupon code: CLEANSWEEP15
And one of our most recent AWESOME teleseminars:
OK, there are so many more great products and if you can't find what you are looking for, please email me at Lynn@thequeenofauctions.com so I can point you in the right direction!
Happy eBaying! Remember, this 25% off coupon sale will end at midnight tonight, April 16th, 2015.
The Queen's Court challenge for last month was textiles and I finally got my huge roll of fabric listed last week with my mom's help. It is still at auction and we figured that 6 yards of upholstery fabric should be worth at least $20 to $40 a yard, so I started it at $99.99. I hope it sells!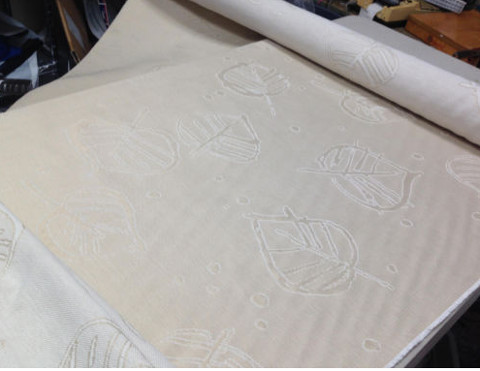 Click here
 to see this auction.
My mom and dad were both here separately and it is awesome to see them and yet very sad to see them leave. The good news is that they will be back for Houston's graduation on May 29th. Yikes! That is too soon 

.
However, on my dad's last night, we went out to dinner at Red Robin. Here is a darling picture of the kids with my dad.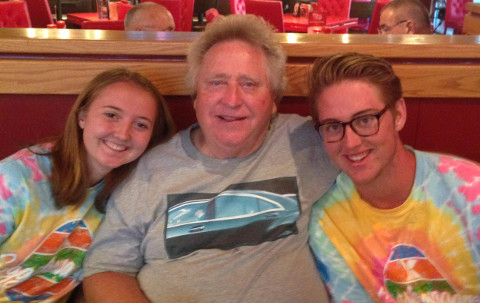 BTW, that shirt my dad is wearing looks like a Seattle Seahawk logo at first glance, doesn't it? But it is actually a photo of Bill Gates taken on a Seattle Freeway in the leased Mercedes that my dad eventually purchased from the Bellevue Mercedes Dealer last year. Way to go Papa! My brother had the shirt made for him. Such a cute gift!
My dad always loved Mercedes and he bought a used one for himself when we were in High School. At that time, I went down to Graffiti shirts and had a navy blue sweatshirt made for him with the Mercedes logo on it in white. I will find a photo of that to share with you in the next ezine.
Once my dad left, it was my mom's turn and we hit some crazy fun garage sales and thrift stores. At one garage sale, I bought some ashtrays and shot glasses and when I picked out the shot glasses, the people holding the sale offered us a bloody mary shot. Seriously?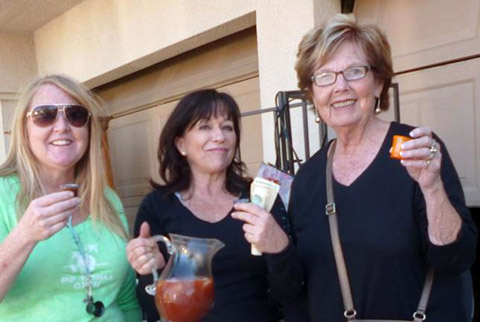 Yes, they had a huge pitcher of Mixed Bloody Mary's that they were offering to all of their customers in tiny shot glasses. I have to say that the tiny thimble full that I did drink was excellent! Not quite what you expect at a garage sale at 9 am is it? By the way, the lady's name was Mo. Coincidence, I think not?
Here is one of the ashtrays that I have listed on eBay.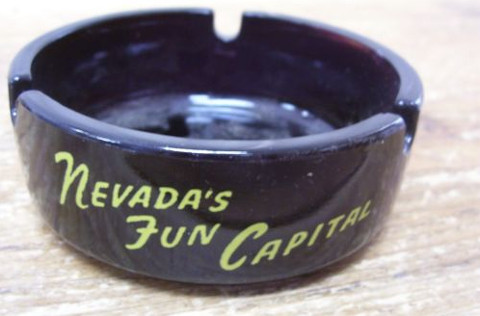 Click here
 to see this auction.
My mom is excellent at sourcing clothing. She found some new with tag Hawaiian shirts and did such a great job that one sold for $102.50 at auction. Luckily, she had sourced two of those shirts and here is one that she has up for auction right now. Let's hope it sells for more!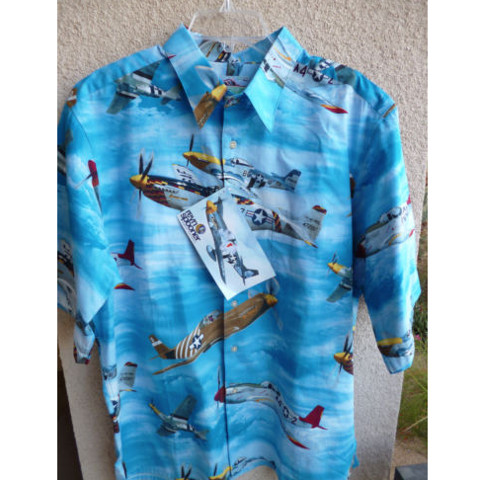 Click here
 to see this auction.
Before I forget, an exciting thing in my life is coming up this June. I have been asked back to speak at the eBay radio party in Las Vegas, June 16th to the 18th. This event is always a ton of fun and sells out quickly. So I encourage you to buy your tickets and make your plans now. As you know, Lee says "If it ain't fun we ain't doin' it".

For more information, click here – Radio Party in Las Vegas Event.
As I finish writing this ezine, I want to end with a fun photo of my mom, Indy, me and my brother on the Malibu pier after they had taken Houston to the bus, we went to garage sales and then…..we had breakfast. Priorities!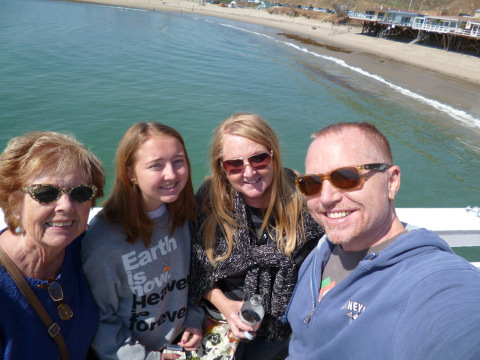 Final score in the making, I hope! I love this vintage crank toy that I paid $1 for and hope it sells for big bucks.