Hi!
I can't believe it is almost Thanksgiving. Time is just flying by. I love the fall weather here in the desert but it also makes me nervous because the holidays are just around the corner…..Indy will turn 16 in a month and my kids are growing up ….

. Sad, but yet happy, and sad again, then happy….

. I am sure many of you can relate!
As you know, I always like to start my ezines with a score and this one is super fun. It is completely all about Cheryl Leaf (my grandmother and inspiration) and the Queen's Court members (who also inspire me ….

). Two things that are very near and dear to my heart.
First, I have a very important announcement….in each and every ezine I am going to feature a Queen's Court member and their story.
The score from Jodi and her back story last month really touched a chord with all of my readers and it also helped us get to know the faces behind the user ids. If you missed that ezine you can read it here
Check out this one comment I got after the ezine that made me LOL (Laugh Out Loud)!
"I bet a lot of people are out in the corn field right now checking for old tractor seats. Lol. Joe"
As a result to the overwhelming response I received for sharing Jodi's story, I am super excited to start showcasing my QC members that have been near and dear to my heart for over 7 years! Watch for Pam's story later in the ezine.
But back to the Cheryl Leaf score and why it ties into the Queen's Court…I sold this awesome doll trunk in September for a lot of money….Yipppeeee!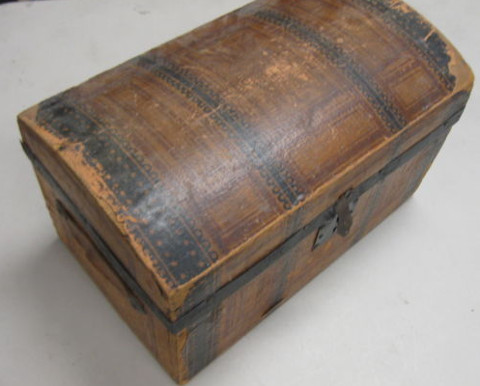 Click here
 to see this auction.
What was really interesting to me was not that is sold for so much, but the reason behind it. Please read my description in the link above and then read this email from the buyer after they didn't pay for it and an Un-Paid Item had been filed, and they finally paid…
"Thanks Lynn – that was a close call! It looks fabulous and I'm so looking forward to receiving it. It is for our granddaughter who is called Martha! I will of course give you perfect feedback. Many thanks, Steve."
After they received the doll trunk, which I shipped overseas to the UK, I received a phone call…yes an actual phone call from England! I couldn't believe it ….

. All because I had included a note in the box with my personal phone number. After our phone call, here is my response…
"Steve and Melanie, thank you for the phone call this morning! What a surprise….all the way from London. I would be happy to send Martha a little hand written note. My pleasure. It may take a few days (I am super busy) but if I forget, please remind me :). Thank you! Lynn."
Right after that exciting phone call, it was our monthly Queen's Court Q&A, I began the call with the Martha birthday story (she was just turning one year old and the trunk was her gift) and told the QC that I had considered including one of my books from the 100 best series in the original box but it added $12 to the shipping price.
Mandy from the QC immediately emailed me and said in her subject….SEND THE BOOK…. "I think you should send the book! She'll be a customer forever!"
I laughed on the call and told Mandy that "Yes, she would be a customer forever but not mine." I do NOT sell to repeat customers. But then it dawned on me.
By sending that book and the handwritten note she would be a customer for life to my other Queen's Court members, to all of my ezine readers, and to all of eBay's unique OOAK sellers.
Mandy convinced me! I think I will feature Mandy in my next ezine because I already have a QC member picked out for this one ….

.
When I did get the reminder from Melanie (because I had forgotten of course), I replied and said…
"Sending the note along with a book today that has a story in it about my grandmother and her Martha :). Sorry for the delay. I hope Martha loves her trunk! Lynn."
She replied…."How Exciting….Thanks so much!"
Now on to the Queen's Court member showcase.
Pam has been a member for many years. She and her husband Terry even attended my LOL (Lynn on Location) in Las Vegas back in 2012. They are darling!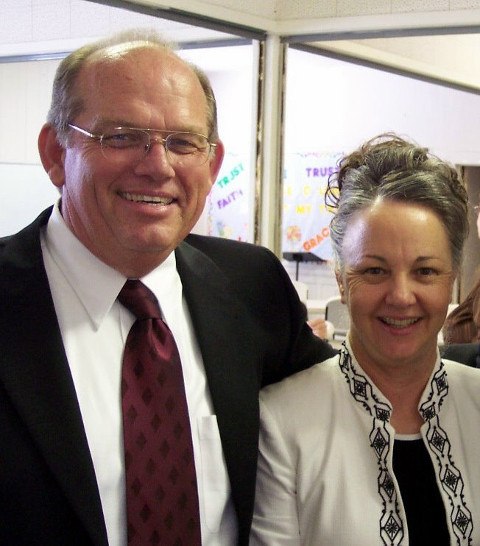 Here is Pam's story…."I first started selling on ebay in 2001, just to make some extra money for our churches mission's conference. It was an annual event where we all pledged an amount to give sacrificially and I needed to make some $$$ to go toward my pledge!
One of the first items I sold was a German doll head, which my husband, Terry had received as a freebie from years past while he was working for a moving company. We lived in Santa Barbara at the time and he often moved wealthy individuals from the surrounding areas such as Montecito and that's where the doll head came from. It sold for $150!
I also sold a Dept. 56 Dickens Village church which was no longer available and highly collectible. It went for over $400! Sold to a friend of mine who fought it out with another bidder up until the very end of the auction! THOSE were the days! 🙂
Needless to say, I was hooked on selling on ebay! I started selling a little of everything and anything…from dinnerware to plush, collectibles to clothing items. I didn't really know a whole lot about their worth, but the knowledge increased with trial and error…lots of error! 🙂
I also subscribed to an antique newsletter online and one day, I saw your book advertised "The 100 Best Things I've sold on eBay", ordered it, read it from cover to cover and thought 'this is a lady after my own heart!' I could so relate to all your stories about your grandma and her antique store because I had a mother who had almost as much stuff just in her house! Well, maybe not quite, but she ran a close second!
My mom was the Queen of Yard Sales! She went every Saturday for years! She also use to work for a very high-end china stop in Santa Barbara for many years and bought lots of beautiful items from there as well. She knew her fine china and she knew the cheap stuff! Oh, how I wish she was able to help me these days, but Alzheimer's Disease has robbed her of her ability to give any sound advice, although she still enjoys a nice set of dishes and when I bring such a set home from a day of sourcing, I like to let her look at them, so I put them on the dining table for her to enjoy for awhile. She always makes comments like "Oooo, what's that beautiful bowl over there?' Or "did you get some new dishes? They're lovely!"
After reading your book, I found your website and read about the 2009 Live Boot Camp. I signed up and what a life-changing time I had! It just spurred me on to sell more and more. I improved my selling techniques and my sales started going up and up! It truly was one of the best things I've ever done to help me with selling on eBay.
Today, we are living a very different life then when I first started with eBay, even different then after I attended your Live Boot Camp. My husband, who was a self-employed truck owner/operator for many, many years, became permanently disabled almost 2 years ago; we have taken on the guardianship of our 8 year old grandson and my Mom, who I mentioned has Alzheimer's, has been living with us for the last 4 years.
Here is Terry, me, our son, grandson and my mom.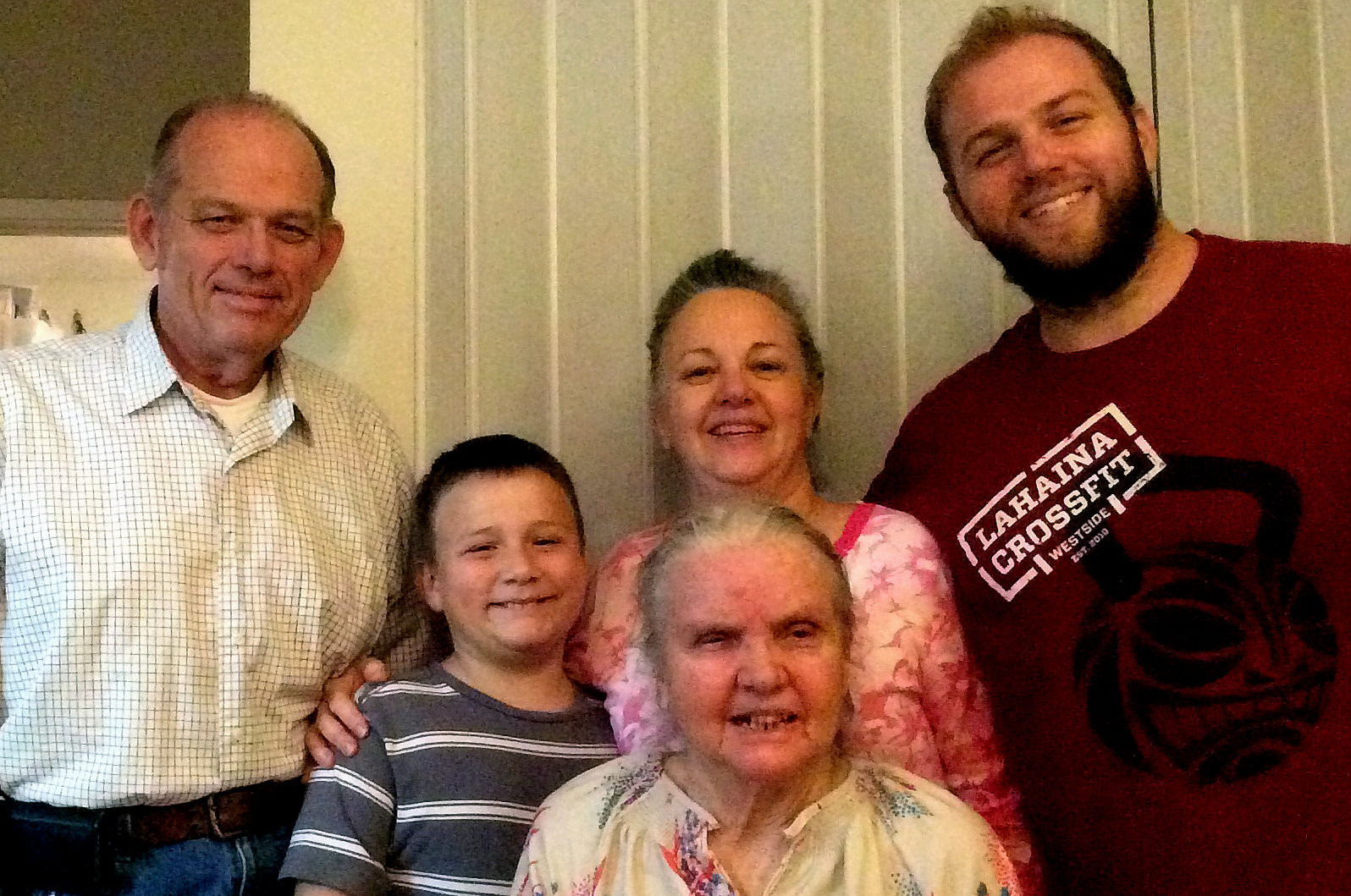 Sometimes I wonder how I can even get ANYTHING listed on ebay, but I just do what I can, WHEN I can and keep plugging along. I've learned to let a lot of things go that I use to be too controlling about…like a super neat, no dust, nothing out of place clean house, and learned to go with the flow!
eBay is an outlet for me; a place to let go of the stress that is all around me and concentrate on the fun of selling on ebay! Going to a thrift store is so therapeutic for me. A day out hitting all the neighborhood yard sales is like a session at the day spa! 🙂 It's exhilarating, exhausting, fun and hard work all rolled into one!
eBay IS hard work; don't let anyone tell you it's not! But the thrill of the hunt and even better, the thrill of the SCORE makes it all worthwhile.
Thank you, Lynn, for teaching me, guiding me, holding my hand and truly being the best example of how eBay is done! I'm working harder than I ever have and hopefully one day, I can say that eBay is our complete source of income." Pam aka TheQueenofDeals God Bless Pam, her husband Terry and their entire family. Reading this story again, made me tear up and appreciate how hard Pam works and what an angel she is! Both on and off the Queen's Court.
Here is one of Pam's recent scores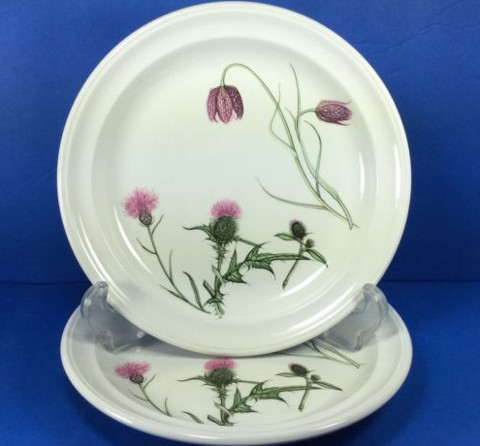 Click here
 to see this auction.
Pam paid 50¢ each for these salad plates and three of the plates sold at auction for $75 in two different auctions….but to the same buyer.
Here is another score of Pam's from the same dinner set. She paid $1.00 for this and it didn't sell at auction. Pam put it in her eBay store for close to $100 and it sold a few days later!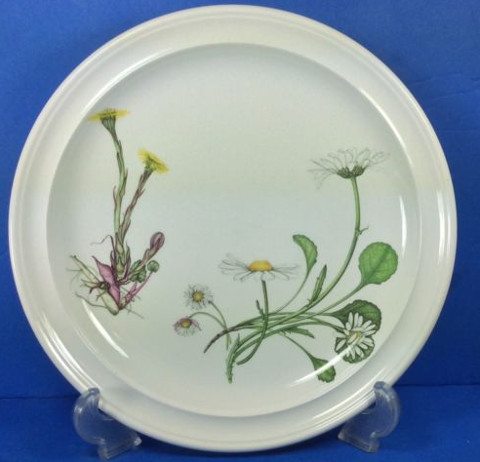 Click here
 to see this auction.
Pam still has dinnerware in this pattern available to sell….so please check out her store! Very fitting that the pattern was the Queen's Hidden Garden and Pam is a very valuable member of the Queen's Court! Thanks to Pam for sharing ….

.
OK, some super exciting kid news. Houston and the Xavier Football team faced their biggest opponent and most stressful game this past Friday night. It was the night they played his former high school, Palm Desert High. It was also the deciding game to see which team (from three in the running) would secure the CIF playoff berth. Xavier HAD to win.
It was also Senior night. Indy and I went out onto the field with the Goose where we got to take a photo with him and the coach. It was a special night. Since I don't have that photo yet, here is Houston on the field with Indiana.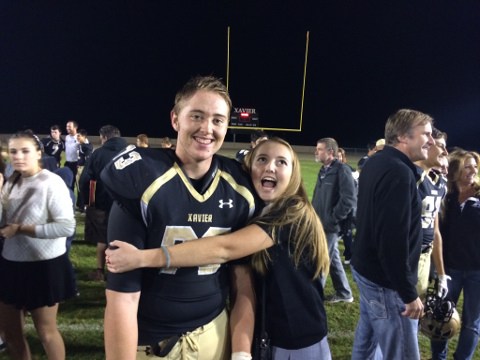 The game was crazy! The score went back and forth and forth and back.
Please keep in mind that Xavier has 550 students and Palm Desert has over 2,000. Many people in this desert did NOT think that Xavier should even be competing in the DVL (the Desert Valley League) as we are such a small school and it was our first year in the DVL. With 20 seconds to go…the score was tied at 35 35. It was going into overtime!
I have never been so nervous in my life…well maybe…but what a nail biter. I couldn't even watch. Football is nothing like baseball and things can change in an instant. Change in an instant……
The tie breaker is played much like a college tie break. Each team gets the ball on the 25 yard line with a chance to score. No clock. Xavier won the coin toss and decided to defer.
PD had the ball, they were making progress. It was the 3rd down when the opposing QB threw an incomplete pass and Xavier recovered! YAY. I really stopped watching at the point. Seriously, I do NOT watch when it gets heated.
OMG, the Xavier Senior quarterback had been out for the past few games (injury) and we had a freshman doing the job. He threw an amazing pass and Xavier scored a TD for the win! 41 to 35 final score and Xavier was going to the CIF football finals. The fans, students, alumni, parents and staff rushed the field. It was crazy fun!
Here is the team after the win! So exciting! Houston is to the far left in the back row.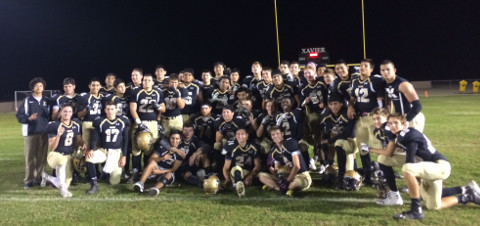 If you would like to see game highlights, please watch the Desert Sun video here. Houston is number 73 and plays both offense and defense—Nose and Center. I was very, very proud and still am!
During that crazy game, I did sell something and my phone went Kaching! It was a vintage red Barbie dress.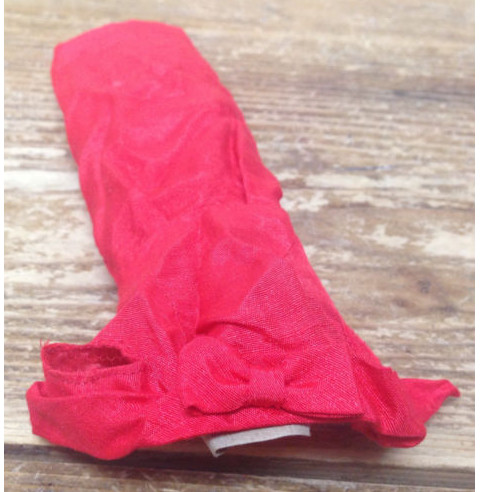 Click here
 to see this auction.
I had recently purchased a bundle of dolls at a local garage sale, which included three vintage Barbie/Ken cases, some Little Kiddles, Barbie clothes and dolls, for $100.
This one item paid for almost 1/3 of my purchase price for the bundle! Doll clothes are awesome!
But let's backtrack, because that amazing football game was Friday night and just three days prior, we had been touring college campuses in the San Francisco area and two days prior, on Wednesday, was my live webinar with Griff at eBay headquarters…. which I hope you watched. If not, I will share a link later. My life and the kids' lives are CRAZY!
We flew into SFO on Tuesday morning at 8:30 am. Immediately, (well we took an airport train, waited in line for our rental car, loaded it up and then) we headed to USF (University of San Francisco).
We had a great time there touring a fellow Jesuit school and meeting with Ernesto (one of the admissions counselors). After USF we were off to tour Berkeley. What an experience!
We parked the rental car in the parking garage off campus and started our walk towards the admissions office. Immediately, a homeless man, with a garbage can on wheels, came up to us saying "Jesus, Jesus, Jesus, Jesus, Jesus, Jesus….." and he followed us the three blocks to campus. Welcome to Berkeley.
In the admissions office we met some very nice student volunteers or work study students (not sure which). At every campus we visit, I make it a point to ask the students if they have enjoyed their college experience.
Only once in the past ten school visits has anyone been lukewarm. Berkeley was that place. I said "How do you like it here". He responded…."it has had its highs its lows, its peaks its valleys, its ups its downs, etc."
I was completely caught off guard and asked for more details. I am a pretty good investigator and finally got him to admit what was at the basis of his judgment. He came from Orange County where everything was "clean" and basically Berkeley was "dirty".
OK, well then, off to explore the campus. The buildings were amazing and we know that the academic excellence at Berkeley is top notch. The student activity in the quad was overwhelming. A little too much stimulus for me. I was exhausted….and then we had to leave, to make the hour or so commute, to get to Stanford for our next scheduled tour.
Luckily, I had reserved a golf cart tour. Praise the Lord. We all absolutely loved Stanford. It was my top choice when I applied many years ago for college. I applied to three schools …Stanford, USC and U of W. I was accepted at two.
Unfortunately, or fortunately I did not get into Stanford. I do think, that I was meant to be a Southern California girl, so it all turned out the way it was supposed to turn out. However, I could see on my kids' faces that Stanford was now their top choice and they reiterated that at dinner later that night.
Anyone have any connections at Stanford? I am being completely serious….. it is Houston's top choice.
Here are Houston and Indy at the end of our tour with Connor (who also hailed from Washington state).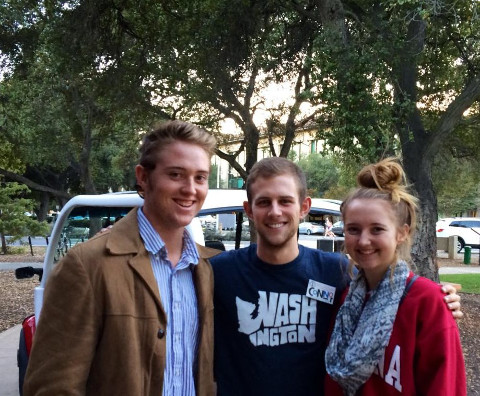 Ok, time for a score and since I was with my kids, who used to be very little (as many of you remember from when I first started writing this ezine) why not share a Little Kiddle score?
Check out this lemonade stand….Can you believe it sold for that much?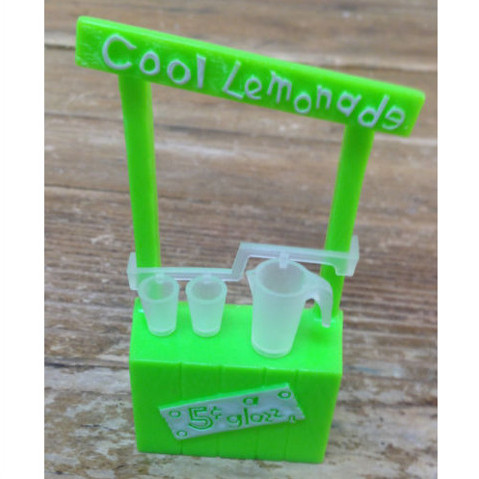 Click here
 to see this auction.
My mom was here to help me after the Executive Summit (and before as well) because she is awesome! She had written up the lemonade stand separately from the Little Kiddle doll that originally came with it.
I said, "These are such poor quality, I think we should have listed them together". She laughed because I am always preaching about how parts sell for more than the whole and boy was she/me/she/me/she right!
Here is the matching doll that originally came with the lemonade stand. Her name was Lemon Stiddle. I think I even spelled Liddle incorrectly…should have been Little…but it sold for more than the Little Kiddle's my mom had researched. Hmmmmm….Interesting!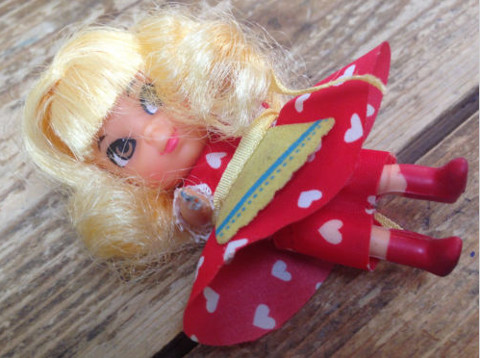 Click here
 to see this auction.
Since we are on the subject of Liddle Kiddles, or my Little Kids…lets share a photo of them years and years ago at an eBay event with Griff. I LOVE Griff.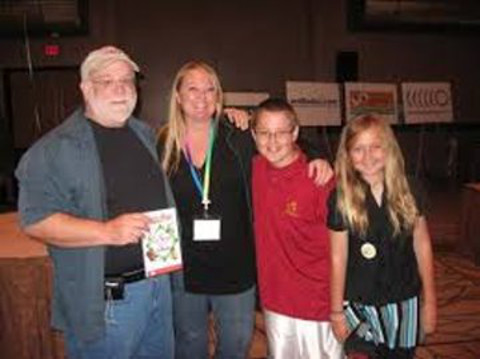 I must bring up Griff, because the next morning in San Francisco (after our exhausting college tour day) was GO time at eBay corporate in San Jose. What a blast! The kids got a tour of eBay corporate. Seriously AWESOME!
Here we are having fun in a green private conversation booth. This may just be our Christmas card photo this year. I am not kidding, except for the fact that I am holding a diet coke in a plastic cup with a straw 

. Maybe Indy can photoshop that out?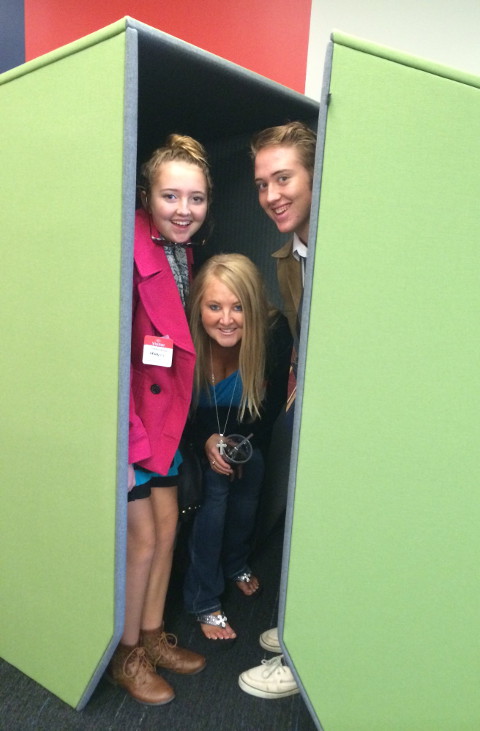 After the tour, it was time for Griff and I to get wired for sound and prepared for our webinar. Griff always cracks me up and the time spent with him was AMAZINGLY fun.
It didn't even seem like we were being filmed or that 90 minutes had gone by when it was finished. If you missed the live webinar, you may see it by clicking the link below. Griff is amazing and a wealth of knowledge and I learned a lot. I am sure you will learn something as well, if you take the time to view it.
Please click here to view it.
Here are the Liddle Kiddles… 

 with Griff and I after the webinar!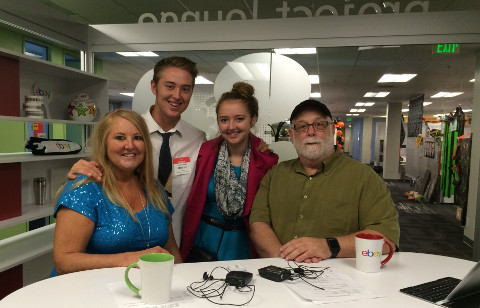 After the awesome eBay experience, we headed off to tour Santa Clara University. It was amazing! We got lucky (as we did at every single college campus) and were given a private guided tour by Matt (a senior).
He even showed us a sample dorm room. Seriously a cool school! Here are Indy and Houston posing in the "model" room.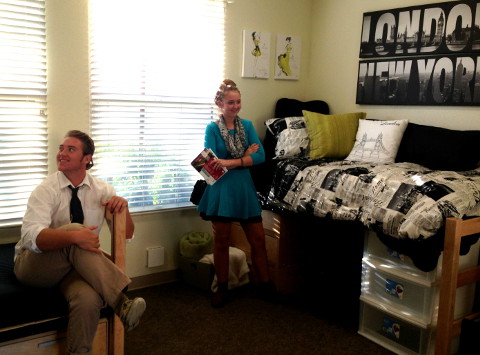 As we were leaving Campus, Chris Taylor, a former Page Mage Executive and friend, met us at the chapel. Wow! What a cool experience and Indy took this photo of us. Houston was doing a model pose, but only if you look closely…he is SUCH a ham!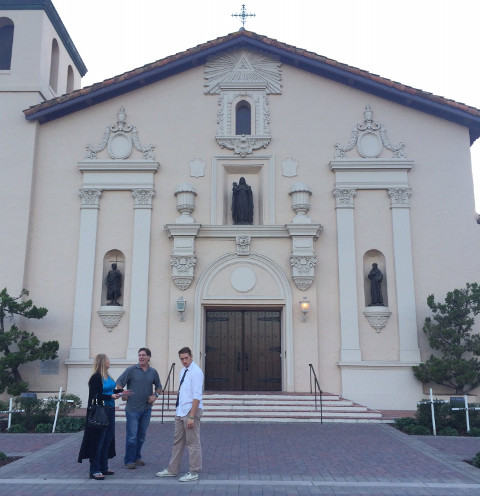 Then, there was another awesome experience. As we were leaving campus we spotted the SCU baseball stadium and since we were lost, I decided to park there to figure out how to get back to SFO airport.
The lights of the baseball field were on and I said to Houston, "Let's go check it out". He said "No, we don't have time". I was like "Yay, we do". So we headed into the stadium. There was a Santa Clara baseball player walking out to grab a foul ball and Houston asked him if it was OK to go in and watch. He told us no problem because it was just a scrimmage.
The Goose and I walked in, and in fact it was an inter school scrimmage, BUT there were a ton of Major League scouts standing and sitting in the stands. It was really WILD and sooooooo cool. Houston and I watched the end of the scrimmage, walked out, got in the car, looked at each other and said "that was sooooo awesome!"
Thank you to eBay and our four wonderful bay area college experiences, for making it the trip of a lifetime for Indy, Houston and myself. I would call our trip to San Francisco a HUGE success. Just like our Executive Summit was in October. We have an amazing new product to share with those of you who couldn't attend and the live event and it was just recently announced.
For those of you who missed the announcement….Here it is….I apologize in advance for sharing the entire thing but it was just sooooo fun to write and both Houston and Indy helped me with it 

. This was the subject….
******************************
Ring, Ring,
Pick up the Phone!
Hi!
Do you remember the days before cell phones? It wasn't that long ago. It seems like just yesterday that my mom was carrying a huge brick through TJ Maxx and was able to answer that monstrosity to conduct her mortgage business. The year was 1992 and I had just graduated with my Masters in Business Administration from the University of Southern California. Wow!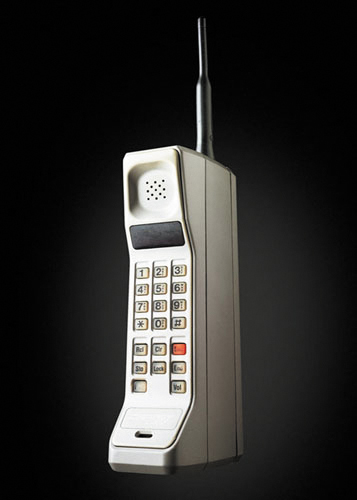 Photo by Rosenfeld Media used under CC license.
I am so impressed with my mom for being an early adopter who jumped on a trend that would eventually change all of our lives. Are you willing to be an early adopter and jump on this offer that will change your eBay business forever?
My offer has a little something to do with the telephone and also something to do with my recent Live Executive Summit. The event was phenomenal! Here we are all at the end, waving goodbye. Parting is such sweet sorrow. I miss everyone and the experience already!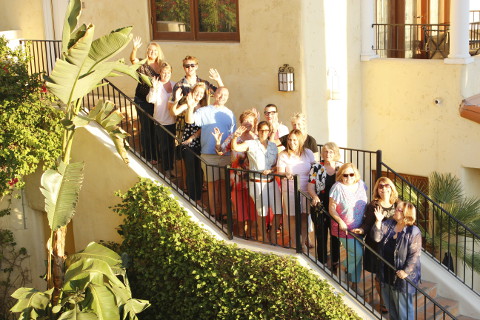 But let's get back to how this can help YOU.
Check out this email I got from Diva Dawn…
Dear Lynn and crew,

I had a blast at the Executive Summit. I learned lots of new stuff, made some new friends and reconnected with others, and I have never laughed so much as when we were having our graduation photos taken.

And the information that you shared on the final day was amazing. I have been through several "Road Map" classes that were so much more involved and didn't really get down to the nuts and bolts of cause and effect for listing and sales. The spreadsheet that you created and personalized for each of us made making projections so very clear and linked so simply the values of average selling price, listings and sales and created a clear understanding of what we needed to do to achieve our goals. It was absolutely brilliant!

– Dawn
Thank you to Diva Dawn and the seven other graduates!
I am super excited to announce the first product to come out of this wonderful event where I put my sixteen years of selling on eBay and my business experience into the final product…
It begins with the footage from the most important day of our three-day event, Sunday. It was during this final day that I shared the personalized business plans and models that I had crafted for each and every student. I asked them to all please respect the time, thought, effort, experience and eBay and Business knowledge that went into these plans and not to share them with anyone.
One of the students said, "I spent too much money to be here for this personalized training…you had better believe I won't be sharing it!" I loved that comment!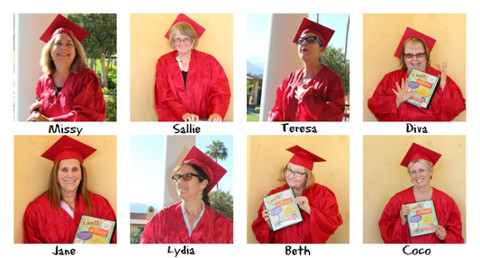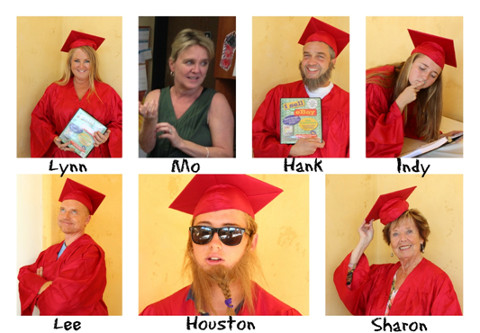 So, for those of you who are ready to take your eBay business to the next level, I invite you to be one of the early adopters and sign up to receive your own Personalized Executive Summit Business Plan.
First, it includes the downloadable (or online) three-hour plus footage from the business-planning day in addition to some very important extras.
Our price will be going up on Tuesday, November 11th, so don't miss out.
You will receive your questionnaire as soon as you register. The first two sections of video will be ready for viewing Thursday morning, 11/6, with Part Three coming in the beginning of next week.
Click here to purchase now.
Click here to purchase in two payments.
My offer does have a little something to do with the "Ring Ring" of the phone. Not only will you be watching the footage from day three, but after doing so you will speak with me on the phone for a private business plan consultation.
During our call we will discuss your business and I will draft a personalized roadmap showing you how and what to do to get to where you want to be with your eBay business within the next 14 months…..and how to make sure it is realistic for you.
Sign up now to receive the Day 3 footage, a simple questionnaire from me that you will need to fill out prior to our phone consultation, the actual phone consultation and an email which includes your personalized spread sheet showing the numbers that you need to reach each and every month to achieve your dreams.
Click here to purchase now.
Click here to purchase in two payments.
Will you be an early adopter? Will you change your business now before you miss out on more profit potential?
I am curious to see who takes me up on this offer. I think it says a lot about a person. Risk = Reward and as you know….I stand behind my products 100%.
******************************
After the live Executive Summit and the trip to eBay corporate I was super energized to get back to selling on eBay! I missed it soooo much! Preparing for both of those HUGE events took a lot of time from my main passion, actually selling on eBay.
I went out last weekend and found some amazing stuff. First, I went to a garage sale where everything was way OVERPRICED. Some examples, $10 for a Fenton Boot, $50 for 4 Portmeirion dinner plates and finally $100 for a jacket. Hello? This is not a boutique….this is a garage sale.
As I was leaving, I spotted some trinket boxes. I asked "How much?" She said $3 each. OK. Now, we are in business. I asked if she would take $5 for the both. Sure.
Here is one of the boxes that I think I got lucky with. They usually don't sell for this much, but apparently it was a good day for me!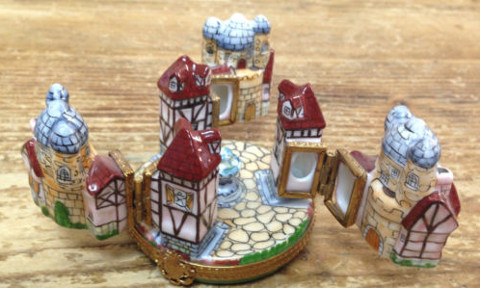 Click here
 to see this auction.
On the way home, I stopped off at a community garage sale but it was very late in the day. There was absolutely nothing left, but at one sale I saw a Starbucks coffee mug and asked how much.
It wasn't for sale as the owner was drinking coffee out of it. I laughed and said "OK, no problem"…especially since it had a chip. The people holding the sale were so nice that they ended up giving it to me. Life is good. It is not always great, but some of the days are amazing and some are OK, so overall it is good and I am very grateful!
Here is a link to that listing.
Click here
 to see this auction.
As usual, I must end this ezine with a score. Too many to choose from but this one is interesting on many levels. First of all, it is not a score YET. But I am confident it will be.
It was an item that I shared with the students at the Executive Summit. Based on our master minding and the fact that I paid $60 for the pair, I ended up listing it at auction for $999.99 and then, when it didn't sell, I put it in my store for $1,999.99.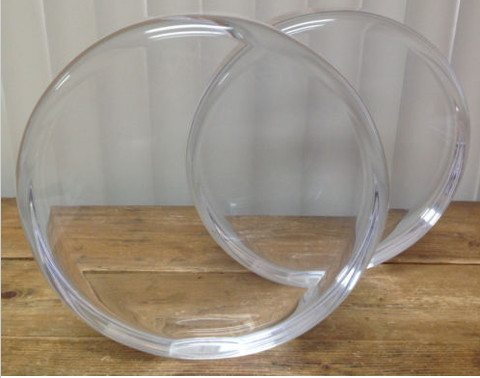 Click here
 to see this auction.
I got an offer last week for $600.00. I turned it down. I may be crazy, or I may be "crazy like a fox (which means cunning and calculated—not crazy)" as my grandmother would say. I will choose to be "crazy like a fox" and thank you grandma for reinforcing the fact that it is OK to march to the beat of your OWN drum and keep people guessing 

. I still miss you Cheryl Leaf!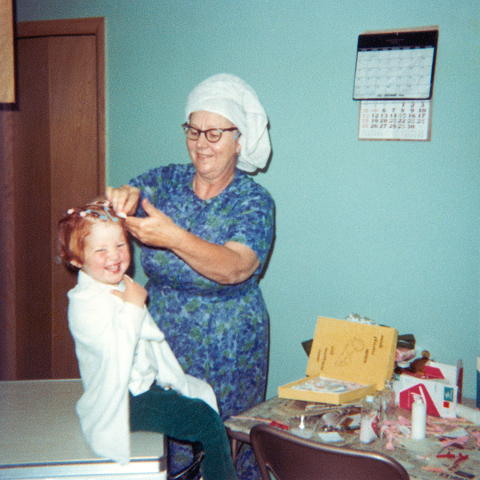 OK, one more recent and actual score from the Executive Summit. This was one of the very few items that I decided to research. Boy, am I glad that I did!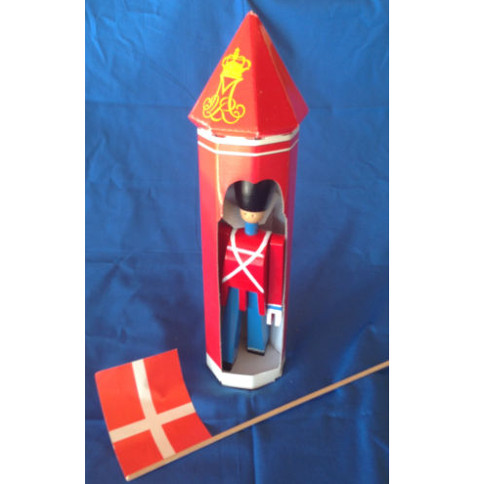 Click here
 to see this auction.
Made my day and I hope it makes yours…. 

.
Thanks for reading my ezines! I appreciate it!
Happy eBaying!
Lynn
---
Lynn is an experienced eBay Power Seller, author and teacher. If you want to know the eBay tips, tricks and tools that Lynn uses for buying and selling at online auction click here.
Some links in my emails to you may be affiliate links. You can be confident that I only partner with companies that I fully stand behind.