Happy Thursday!  And Yes, my life was an absolute mess 5 years ago.  I was in the process of moving my eBay business, my home and furniture for the new store from Rancho Mirage to Ventura.
Here is my friend Kel on this day 5 years ago in my family room helping me sort eBay boxes.  What a mess!  Somehow, I made it out of there with all of my stuff.  I even got my rental deposit back.
Now that is a true miracle!  And I have so many of my friends to thank, not only Kel, but Mo, Candy, Ron, Max, Sandra and Tina Burke!
Hard to believe, but in just 3 short weeks from that day, we would have the grand opening of Lynn's Consignments!  Don't forget, our 5 Year Anniversary Party (and it will be a party) happens on Wednesday, March 1st, all day in the store!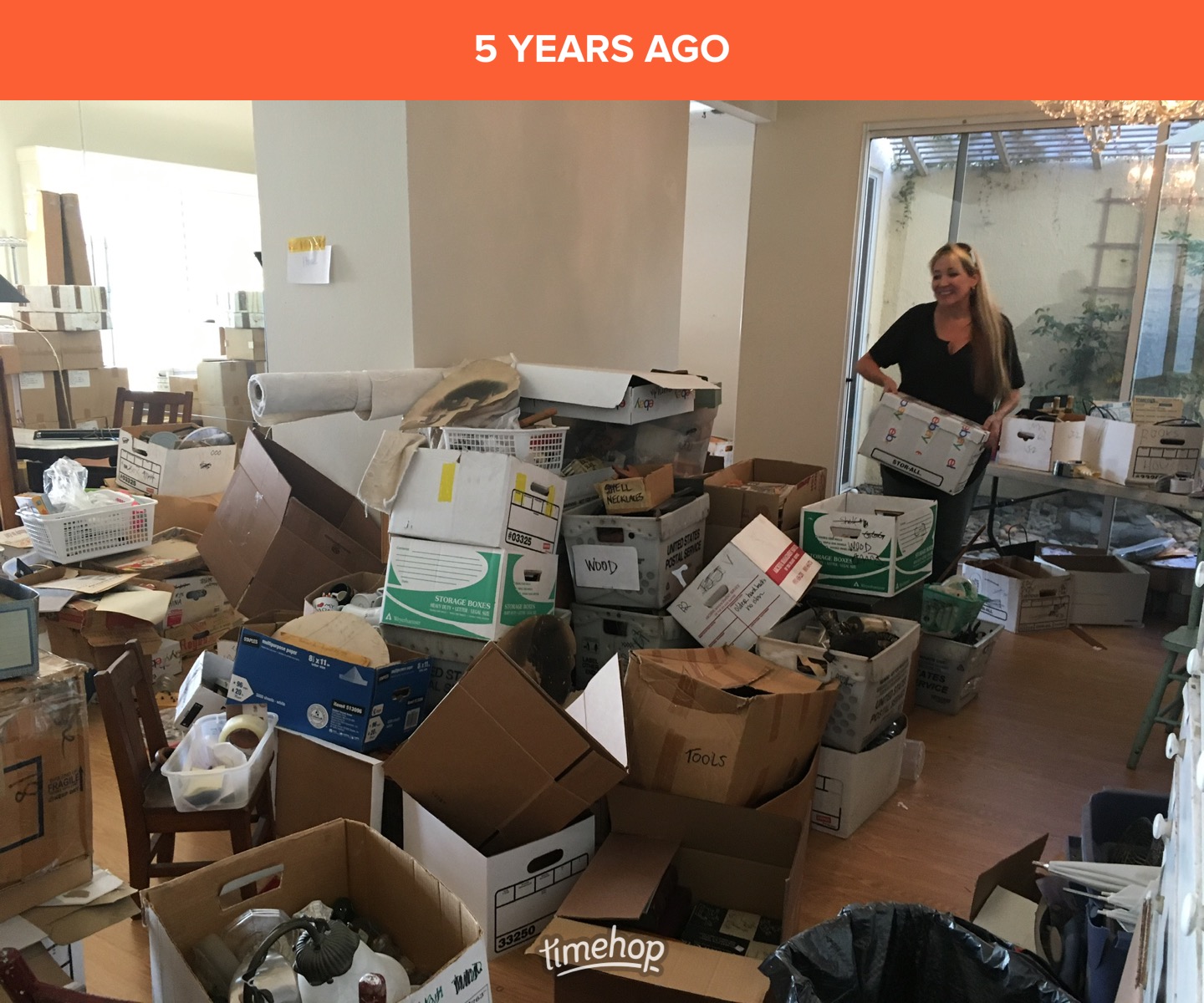 And since I am in a flashback mood, do you remember this amazing MCM (Mid Century Modern) window that we did exactly two years ago?
What a time capsule.  This was one of our consignor's mother's actual living room.  It was in pristine condition and every single piece sold and they sold quickly!  I would LOVE another window like this.  Who has some MCM furniture for me?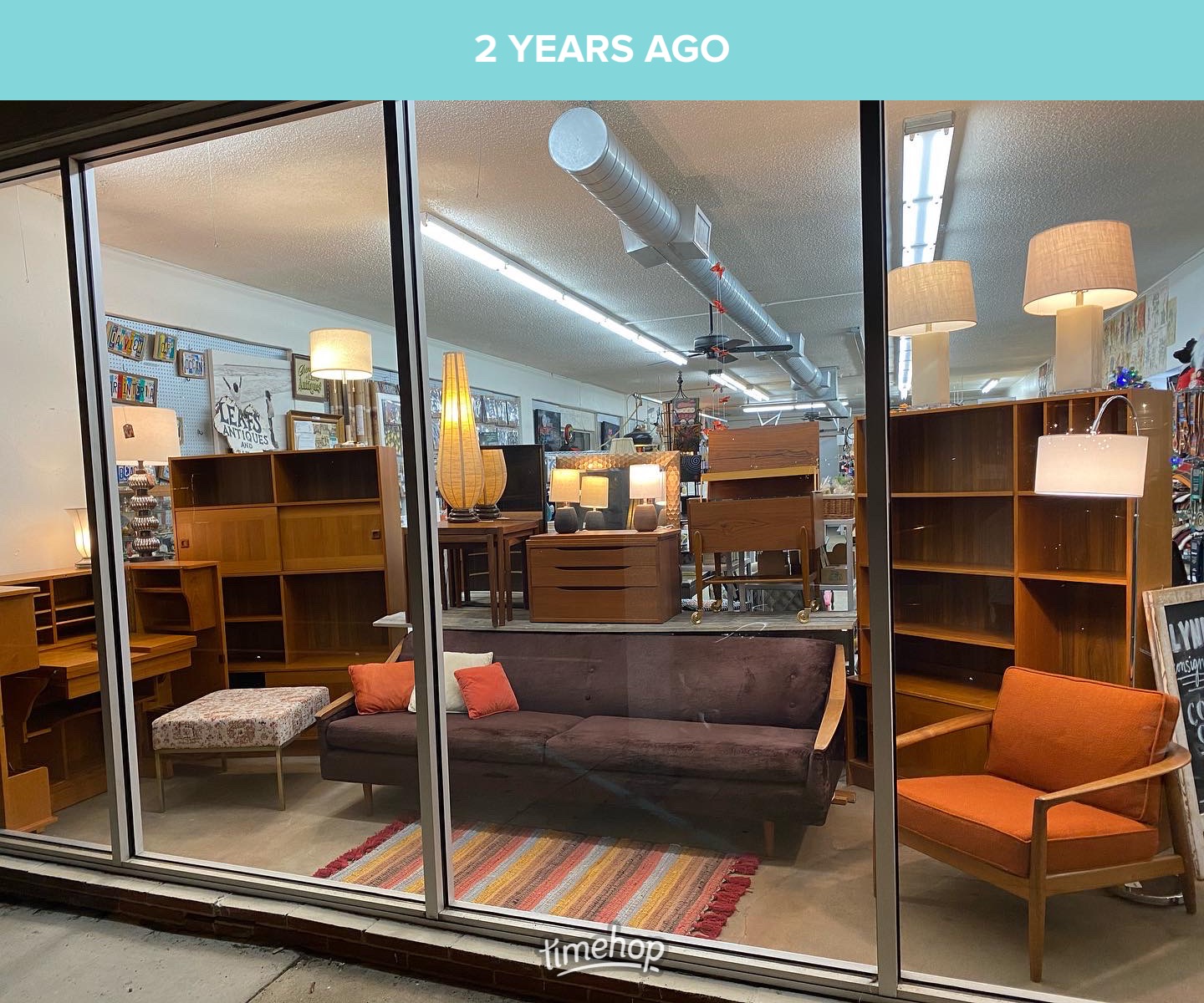 And now, some new arrivals!  But, if you missed my most recent ezine, you can find it here.
Transform your living space with this bright and modern Teal sofa with right facing chaise – for your home priced at $1,295.
It is in excellent condition and  the perfect accent for your living room.
Please stop in soon!  Oh and yes, that is Cha Cha in the picture.  She came to work with me yesterday, because I got the huge tree in my backyard cut back.  It was an all day project and she couldn't be home.  But, I am also trying to bring her more often so that she can become a shop dog…How fun is that?
Here is a before picture of my Jacaranda tree (that is absolutely ruining all of my patio furniture) and a during picture.  Check out Manuel up on that branch.  He is amazing!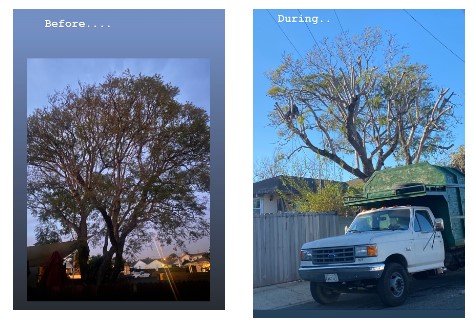 Check out this fun coffee table…. Round Flash Furniture Hampstead Contemporary Coffee Table White/Black
It is available for $125.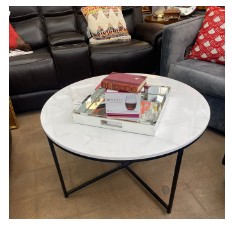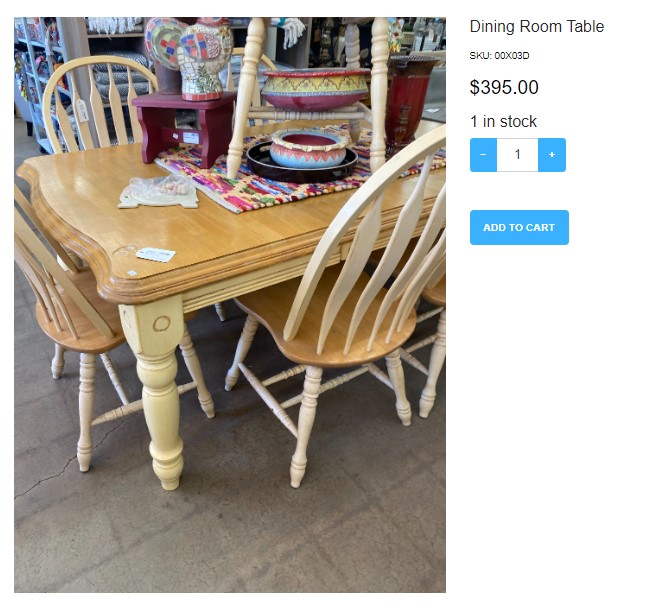 Shaker Style Dining Chair $59.50 each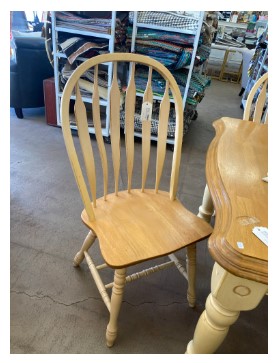 This buffet features an exquisite Capiz Shell design. This unique buffet brings a shimmering touch of elegance to your home!
Beautiful Capiz Shell Buffet $595.00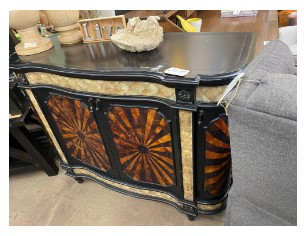 Devon & Claire: Berrone Leather Armchair Camel Nailhead Trim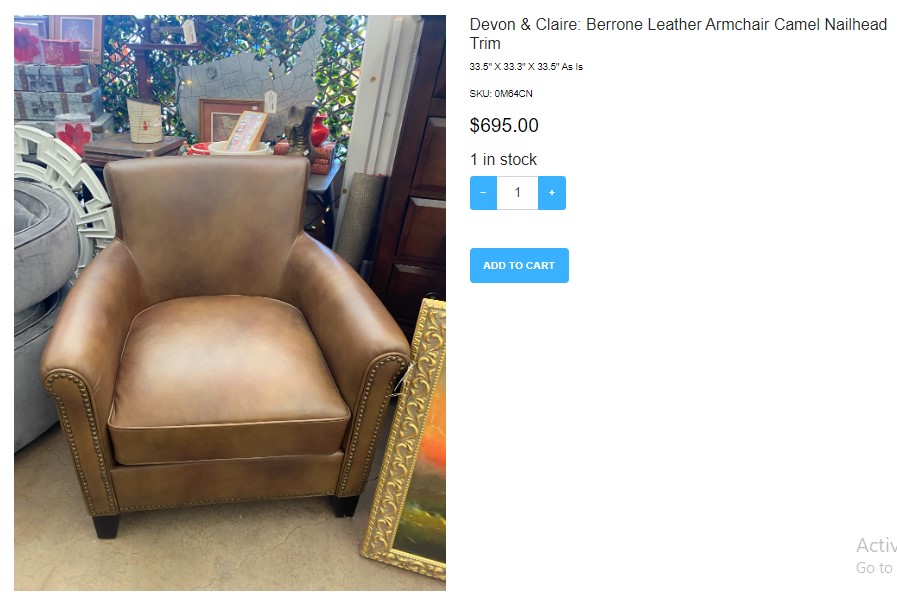 Check out this amazing Amish Desk….. Amish Oak Large Captains Desk $395.00
The large work space is perfect for your work from home office.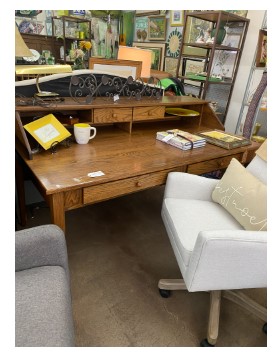 Small oak/pine? wash stand – vintage $149.50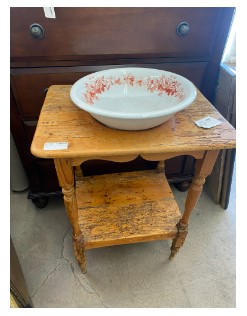 Come check out our wide selection of fashion items! Visit us in the store every Friday, Saturday, and Sunday!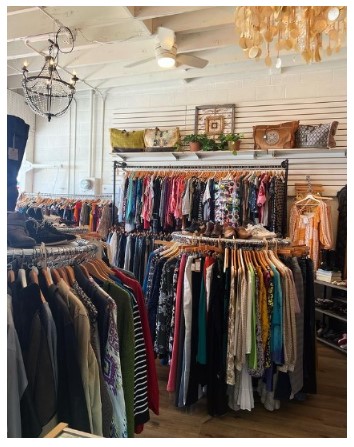 Take care and SEE YOU SOON!
Me, Houston, Emma and Indiana!  And by the way, that shirt I am wearing in the picture below, Cha Cha got to it and completely chewed up the fur collar.  UGHHHHH…she is still such a puppy!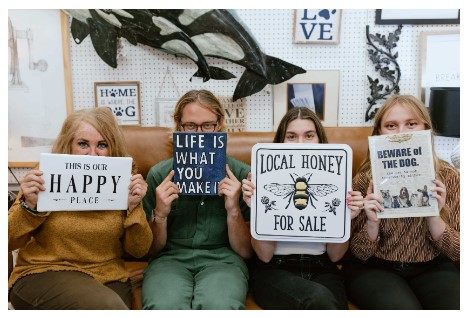 Thanks for reading my ezines!  I appreciate it….as always!
eBay with Heart & Design with Heart……Lynn
Past Newsletters…All can be found on our Blog.
P.S.  All of the professional photos I use on Instagram, Facebook and in these newsletters were taken by my friend Denise's daughter, Jaclyn Sabo.  She is amazing!   To learn more about Jaclyn….https://www.jaclynszabo.com/
P.P.S.  If you have a friend who wants to sign up for this newsletter.