Six years ago today, my mom, Indy and I were headed to Europe.  Indiana had just broken her foot dancing in a production of West Side Story, so it made for an interesting adventure!
We were going to  London first, then on to Heidelberg to see Goose (he was doing a year abroad with Pepperdine) and then to Poland.  In Poland we toured Auschwitz-Birkenau and it made a lasting impression.  There is currently an Auschwitz exhibit at the Ronald Reagan Library that I am going to get tickets to see.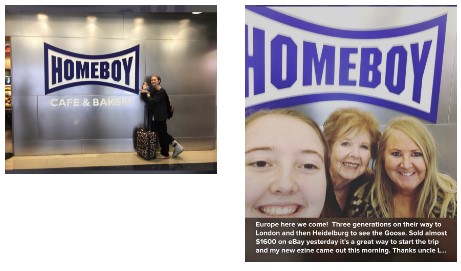 Don't forget to mark your calendars for our 5 year anniversary party on Wednesday, March 1st from 11 to 5 pm. Ooops, I almost forgot! It is also the 1 year anniversary for Fun Fashions! Time really does fly!
Check out these fun flyers that Sandy made……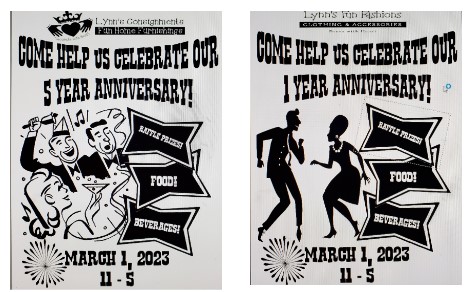 Happy Thursday and time for our new weekly arrivals!
From cozy sofas and dining tables to stylish accent chairs, our latest arrivals have everything you need to give your living space a fresh new look.
Items that arrived yesterday have already sold, so don't delay…. Come in and see what is new!
Benches sell quickly and this one is only $159.50 – Aberwood Patina Trestle Dining Bench Oak.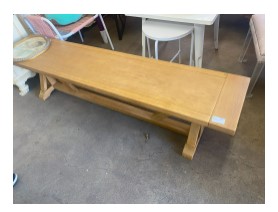 This Pier One Mahogany Antler Handles Cabinet is priced at $395.00.  It just came in yesterday and already has a lot of interest.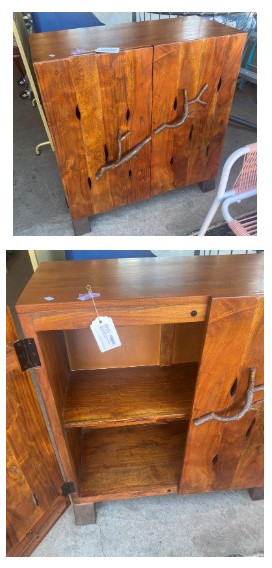 Check out this beautiful floor lamp…. Stained Glass Floor Lamp JJ Phen Green Red
Featuring a stained glass shade, this lamp creates a warm and inviting atmosphere. Priced at $995.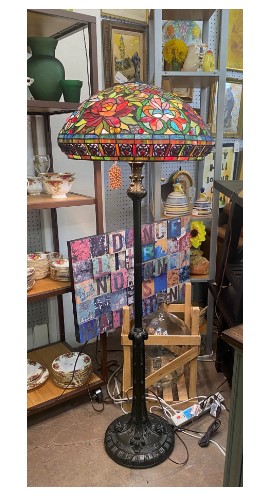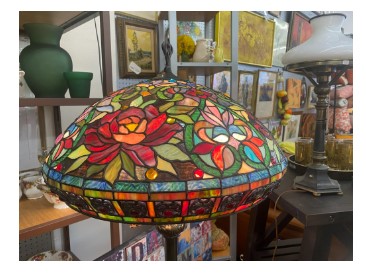 Acme Furniture Chelmsford Tufted Side Chair Beige/Antique Taupe 
We have 2 of these chairs priced at $115.00 each.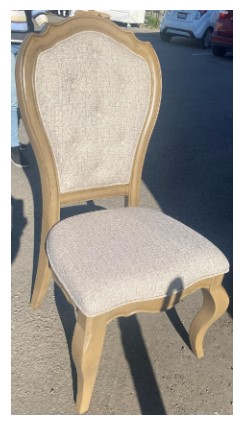 Upgrade your dining room with the Brantley Dining Table and Chairs! This stunning set features a rich brown finish and classic design, making it the perfect addition to any home.
The Brantley Dining Table Brown comfortably seats 8 and it retails for $595.00
We have 7 of the Brantley Dining Chair Brown available at $95 each.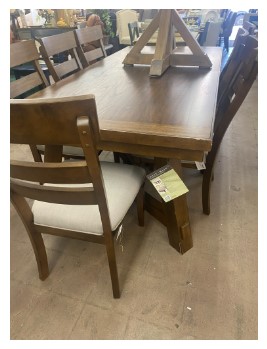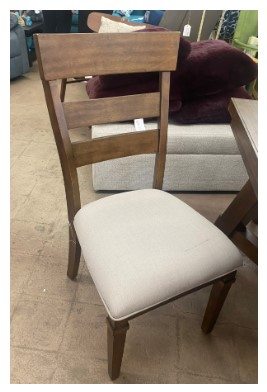 Finch Alfred Round Dining Table Beige $395.00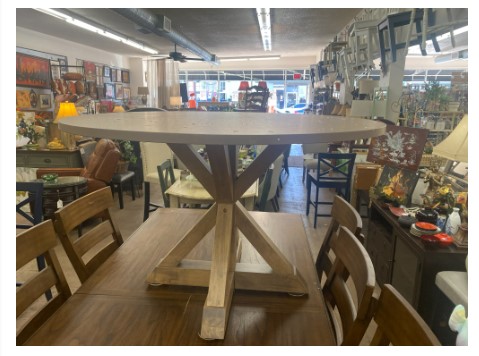 Name Brand Aluminum Coffee Table Brown/Black $125.00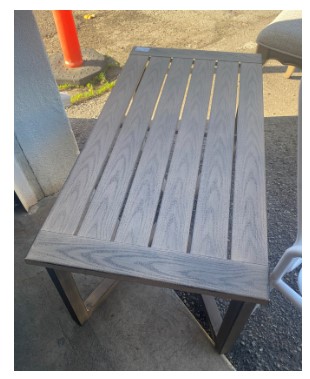 Get ready to take your DIY projects to the next level with the newest spring releases from Iron Orchid Designs.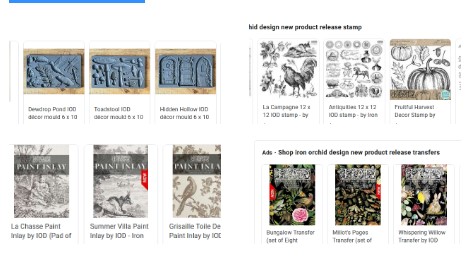 Don't forget about our existing inventory of decor moulds and transfers and start creating your own personalized masterpieces today!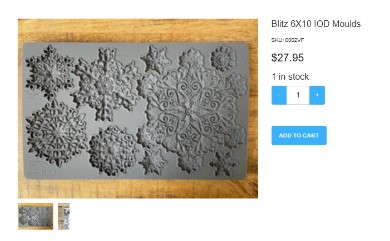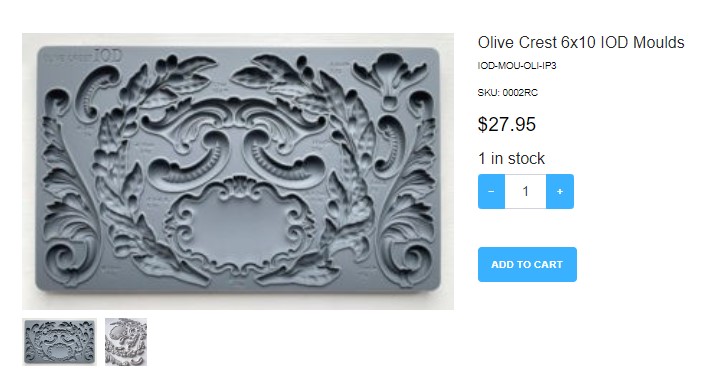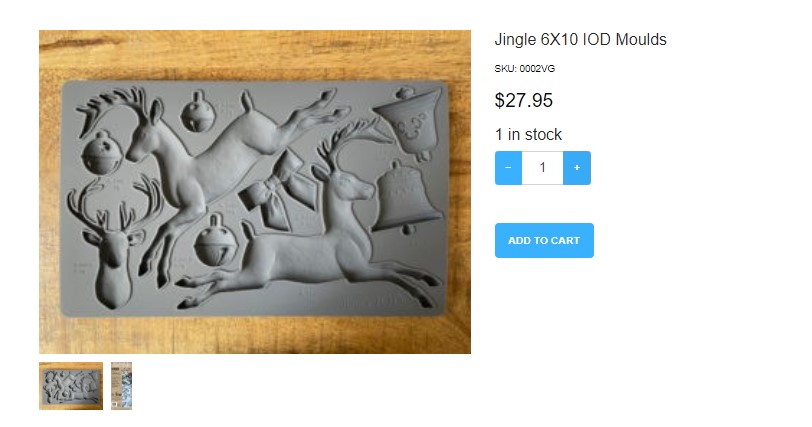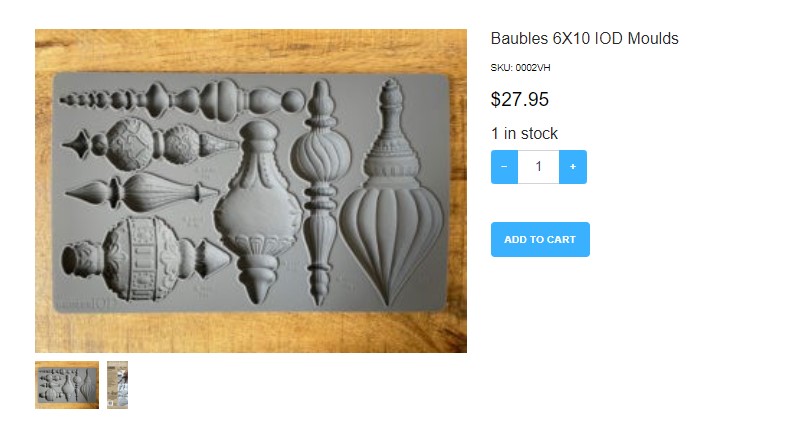 Here is more detail on two of the new releases.
Bungalow IOD Transfer 12×16 $42.95
Melange IOD Paint Inlay 12×16 $49.95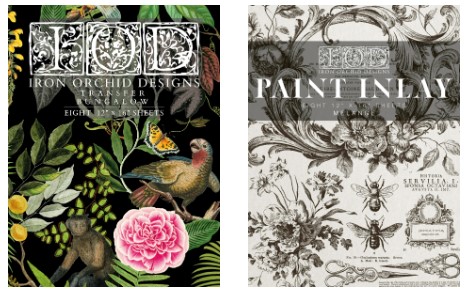 And now for some fun fashions….. This classic  Eddie Bauer Beige Women's Rain Coat is the perfect addition to any wardrobe. It comes in Medium and features durable construction and a neutral beige colour. Grab it for only  $28.50!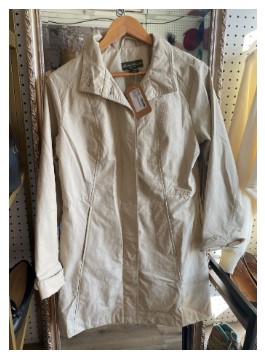 St John Red & Black Sweater- AS IS ZIPPER $42.50  Even with a missing zipper this is a timeless classic St. John Knit piece.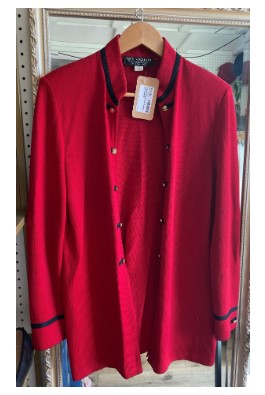 St John Basics Cardigan Navy with Gold Buttons $125.00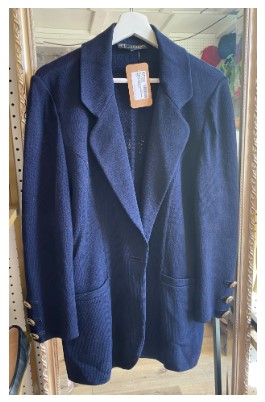 Thanks for reading about our new weekly arrivals!
Don't forget to visit us in-store or check out our website. Stay tuned for more updates and as always, thank you for your continued support!
Take care and SEE YOU SOON!
Indy, Cha Cha and me.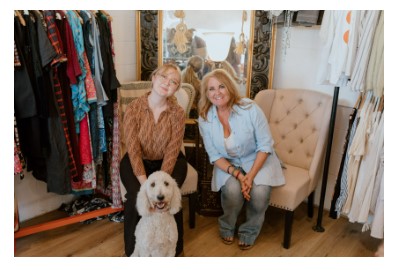 Thanks for reading my ezines!  I appreciate it….as always!
eBay with Heart & Design with Heart……Lynn
Past Newsletters…All can be found on our Blog.
P.S.  All of the professional photos I use on Instagram, Facebook and in these newsletters were taken by my friend Denise's daughter, Jaclyn Sabo.  She is amazing!   To learn more about Jaclyn….https://www.jaclynszabo.com/
P.P.S.  If you have a friend who wants to sign up for this newsletter.