Don't forget that next Wednesday, March 1st (on what would have been my Dad's 89th birthday) is our 5 year anniversary!  Here is a picture of my dad doing what he did best…always helping out!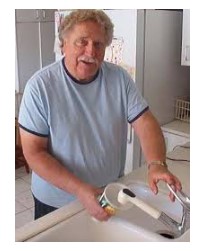 The store, with all of my wonderful staff, consignors and customers, has survived and I am just so grateful that we are still here and open to serve y'all.
Please join us all day Wednesday for the festivities.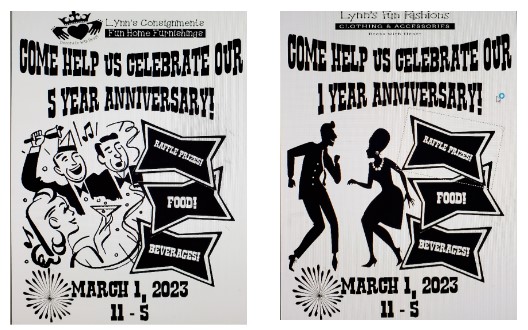 As you read this, I am driving to LAX to pick up my mom.  After her fall at the store on Black Friday, I just can't in all good conscience put her on the shuttle.  UGHHHHHHH.  I hate LAX.  Oh well, the troops are arriving to help celebrate!
My mom arrives today, and then my high school friends start arriving.  Jo Dallas on Saturday, Kathy Rutan & Leslie Arntzen on Tuesday the 28th and hopefully (fingers crossed) Houston, Indiana and Emma on Wednesday.  Here I am with the high school girls at the Madonna Inn a year and a half ago.  We always have FUN!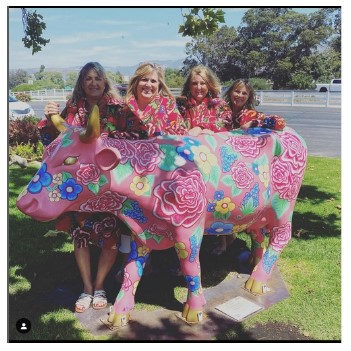 My good friend Kimberly Wallace will also be here on Wednesday as our "photographer".  So fun to have my people in the house!
I am a bit exhausted as I just returned on Tuesday from Presiden't Weekend in the Desert.  It was super fun!  We had brunch at Le Valeries on Sunday and then saw the Coachella Firebirds play Hockey on Monday.    Gotta get my second wind for the influx of company.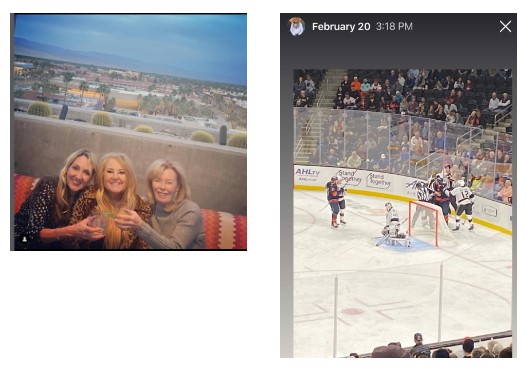 Time for our new arrivals….this beautifully handcrafted walnut cabinet is as functional as it is stylish.
Handmade Walnut Cabinet $595.00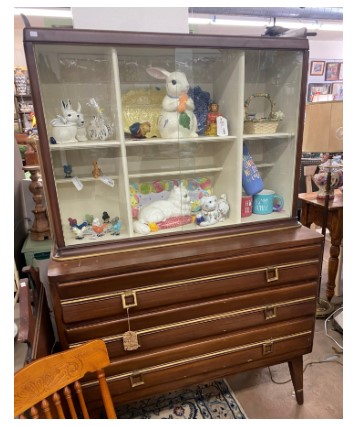 Threshold Cheswold Striped Wingback Chair Cream Beige $195.00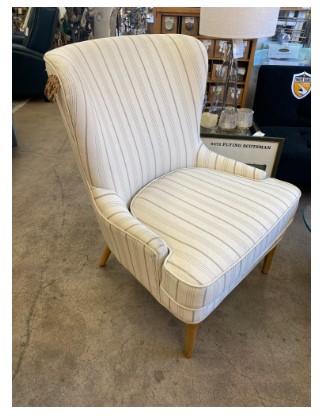 This new armchair is comfortable, good looking and at a great price.
Violetta Fabric Arm Chair White Polyester Foam With Wood Legs $495.00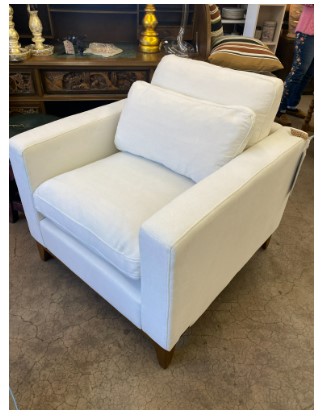 Birch Lane Inlaid Small Round Wood Table $245.00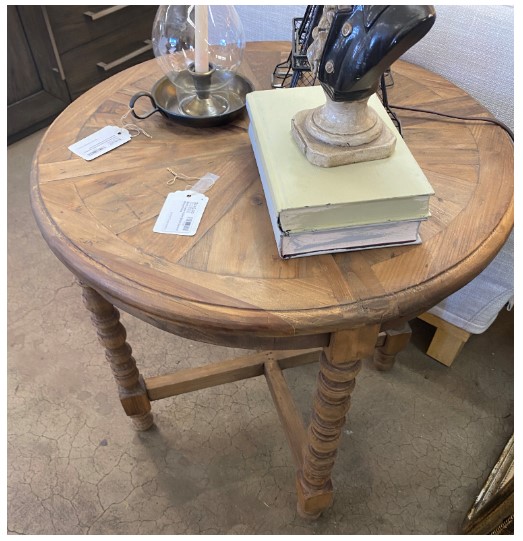 Acme Kloris Youth Rocking  Chair Tobacco $79.50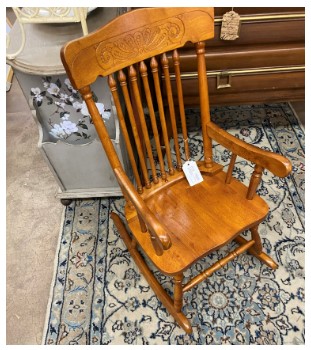 Just in is this Vintage Quilt Rack. Crafted with intricate details and finished in a charming antique style $125.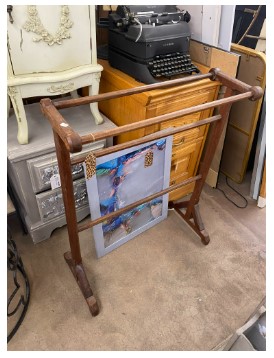 Sandy just finished this darling console table using an IOD paint inlay and Annie Sloan in Pure White.
Hand Painted Console with Inlay $195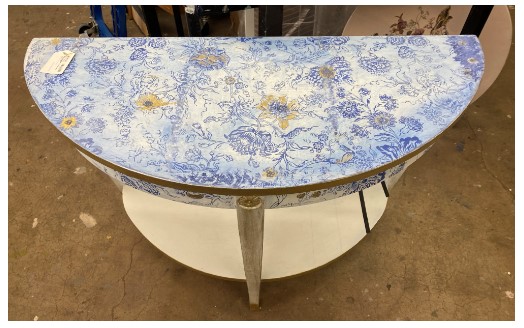 Rustic Blanket Chest Trunk $195.00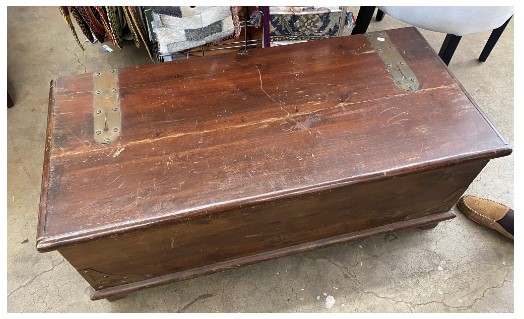 Experience the ultimate in relaxation with this Raymond Leather Power Recliner Charcoal.  This sleek and comfortable chair is the perfect addition to any living room. $995.  They retail for over $1700 and this chair is brand new.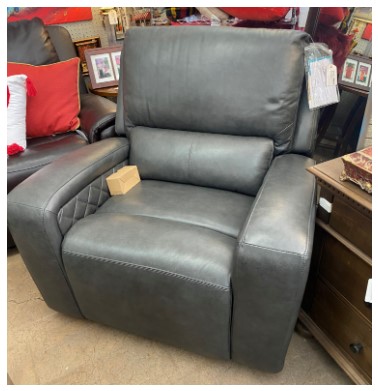 Here are some of our Kazi baskets which are crafted by the artistry and skilled women of Rwanda. Each piece not only adds beauty to your home but also empowers and supports the artisans who create them.
Visit us here for more designs funhomefurnishings.com/store/category/Kazi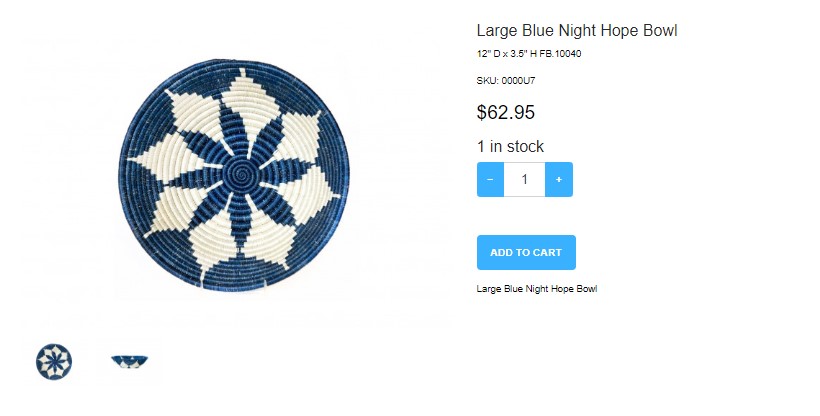 Large Black + White Thousand Hills Basket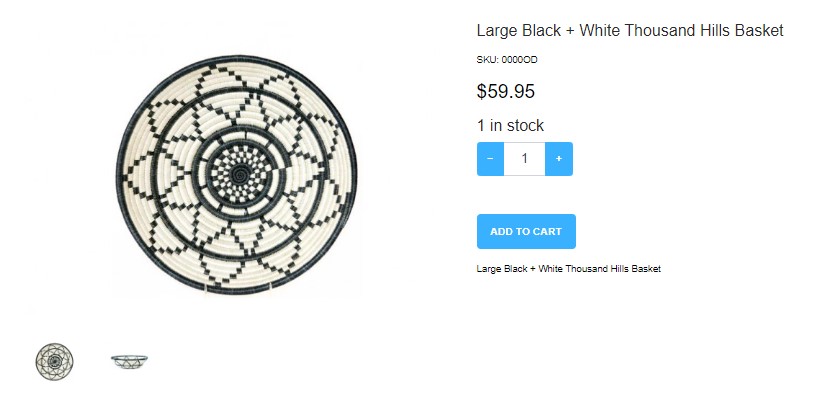 Large Silver Blue Ikaze Basket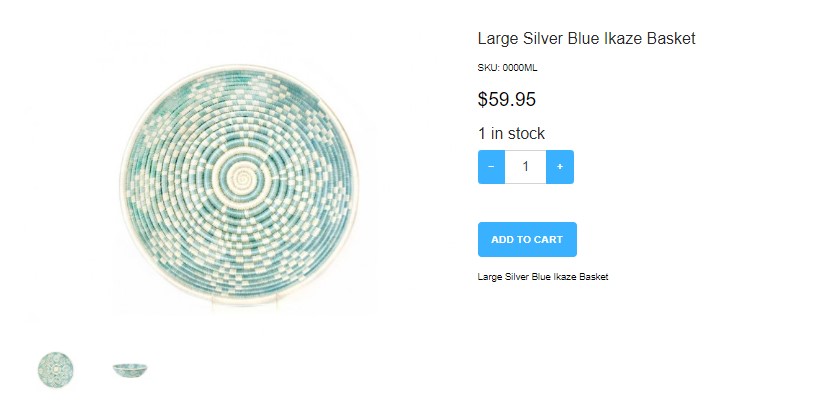 And now for some fun fashions….. Come and check out our new arrivals in-store or online and find the perfect Myra bag to add to your collection. I own three of them already!
Come and shop with us online!
Burnished Play Hand-Tooled Bag Purse $134.95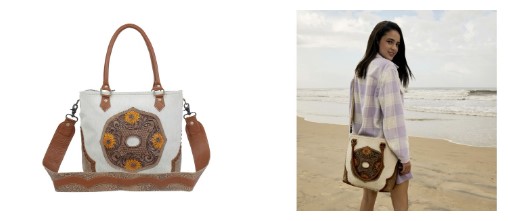 Square One Leather and Hairon Bag $85.95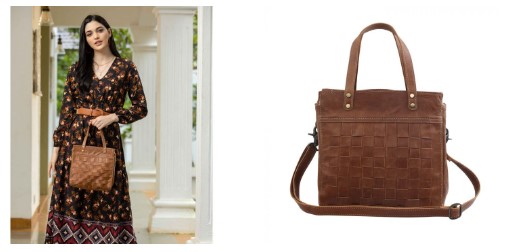 Leather, Iron & Glass Fumble Earrings $7.95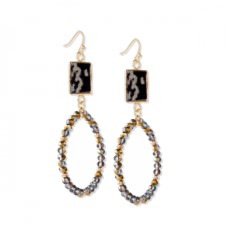 Leather & Brass Glistening Earrings $8.95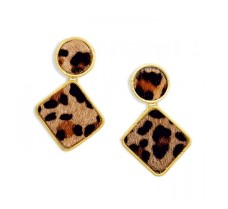 We just added a bunch more yellow to our new yellow front window.  Come in and check it out.  Way more fun in person!.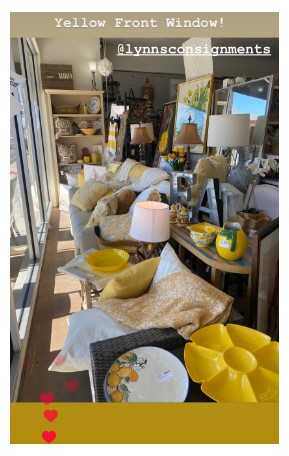 We didn't have time to get these uploaded to the website, but we just took in a small collection of Panamanian hand made baskets.  They range in price from $195 to $350.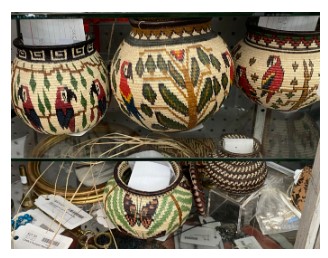 We also just took in some more Steiff.  Always fun stuff coming and going!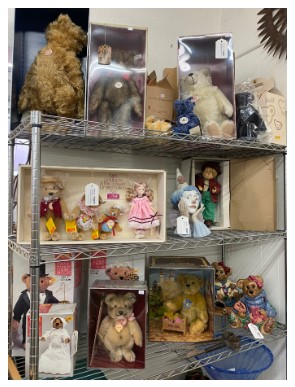 Thanks for checking out our new arrivals!
Don't forget to visit us in-store or check out our website. Stay tuned for more updates and as always, thank you for your continued support!
Take care and SEE YOU SOON!
Indy, me and Houston.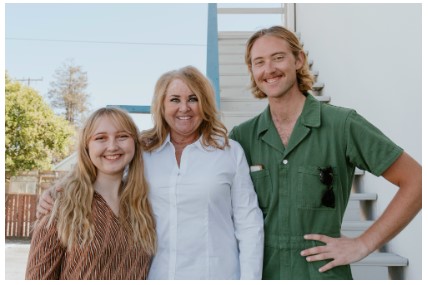 Thanks for reading my ezines!  I appreciate it….as always!
eBay with Heart & Design with Heart……Lynn
Past Newsletters…All can be found on our Blog.
P.S.  All of the professional photos I use on Instagram, Facebook and in these newsletters were taken by my friend Denise's daughter, Jaclyn Sabo.  She is amazing!   To learn more about Jaclyn….https://www.jaclynszabo.com/
P.P.S.  If you have a friend who wants to sign up for this newsletter.