Happy Thursday!   What a crazy last week I had 🙂  OMG!  Our Anniversary party was amazing!  Thank you to everyone who attended and shopped with us that day.  Kimberly's Charcuterie board was off the charts!  And we took our annual champagne photo.  But this time we had Grandpa and Cha Cha join us!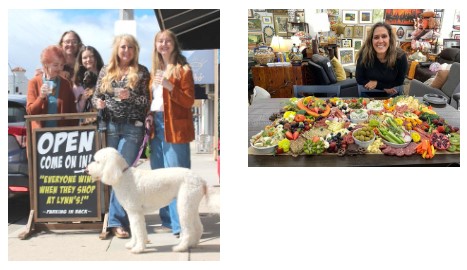 And, Sandy did a fantastic job with the rest of the food, the drinks, flyers and the decorations!  OMG!  She found #5 Balloons at Target at 70% off.  Now that is awesome!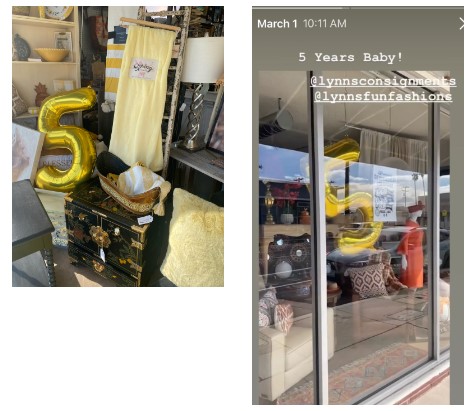 I just returned from a whirlwind trip to Vegas with my high school girlfriends, but more on that in my real newsletter later this month.  For now, I leave you with this photo of us on our way to see Keith Urban FRONT ROW and a photo of the man himself.  LOL.  Left to right, Leslie Arntzen, me, Jo Dallas and Kathy Rutan.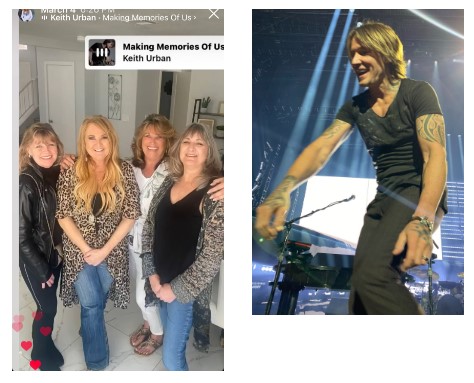 Now for some new arrivals…..$12.95 each from our Washington-based friends at Gurgle Pot.
Fish Cup Slate 8oz
Fish Cup Sea Green 8oz
Fish Cup Sienna 8oz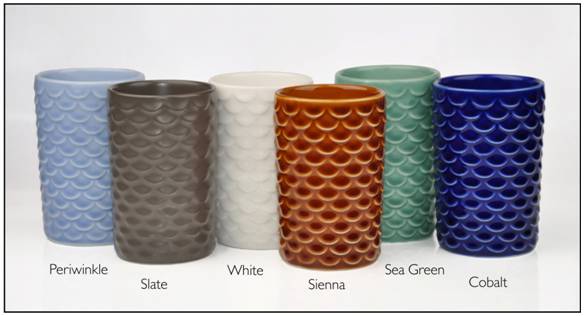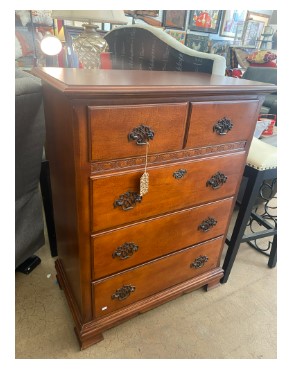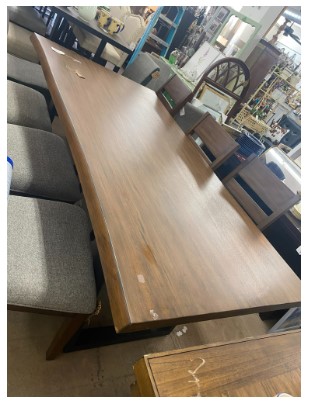 Pike and Main Dining Chair  $95.00 each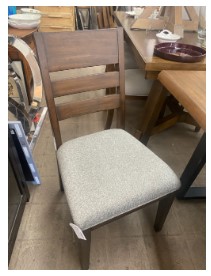 Catherine 67" Accent Console Grey/Green $595.00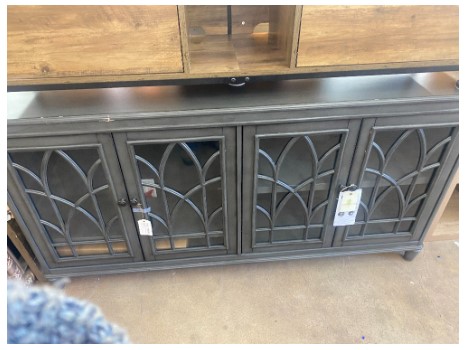 Name Brand TV Stand Black/Brown Power doesn't work $195.00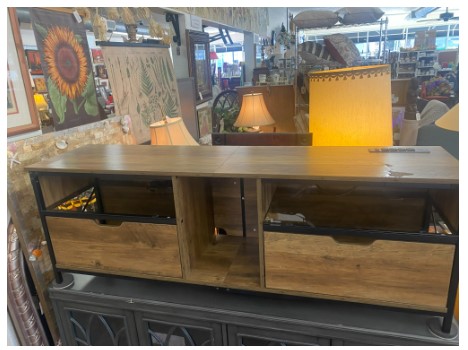 Elevate your storage game with our new arrival – the Yellow Wicker Dresser! A perfect blend of style and functionality at an affordable price of $225.00.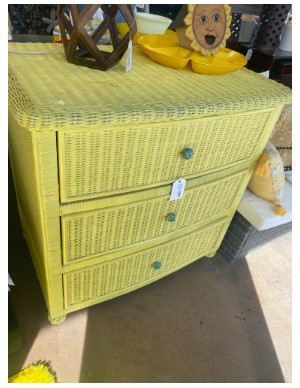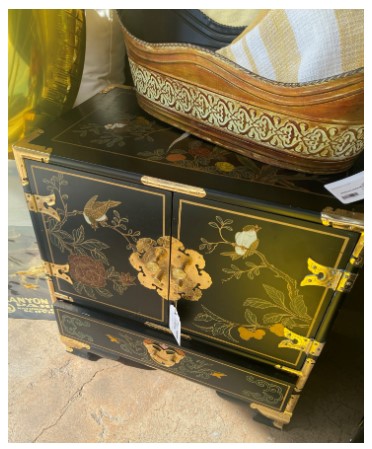 We have two of these darling Zebra pillows in stock at $49.50 each.  I think I could do an entire front window display using these as inspiration.  What do you think?
Mina Victory: Oversized Zebra Throw Pillow Multi-Color Leather Material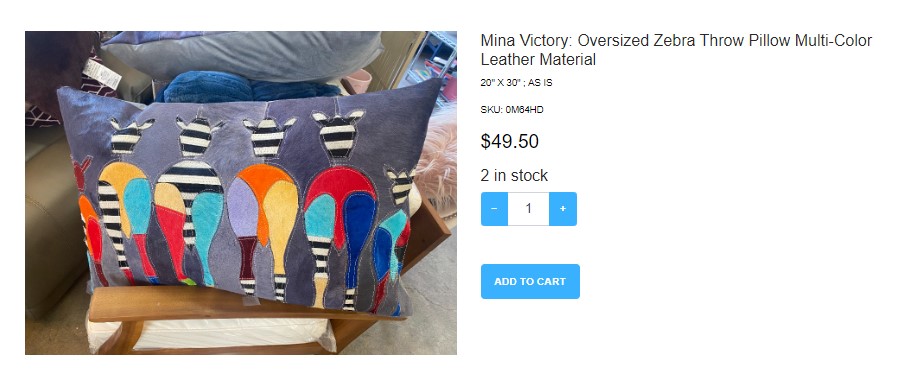 And for some fun fashion items… Check out these backpacks from Myra Bag – the perfect companions for your on-the-go lifestyle!
Amber Hairon Pocket Backpack Back Pack Purse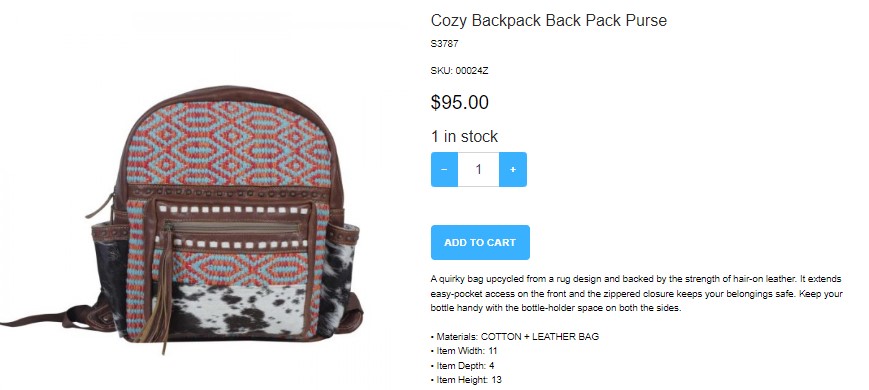 And now for the winners of our door prizes at the Anniversary Party….Sandy should have texted you by now to let you know 🙂  Thanks for playing!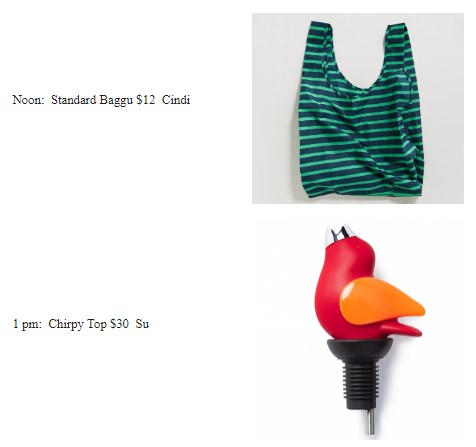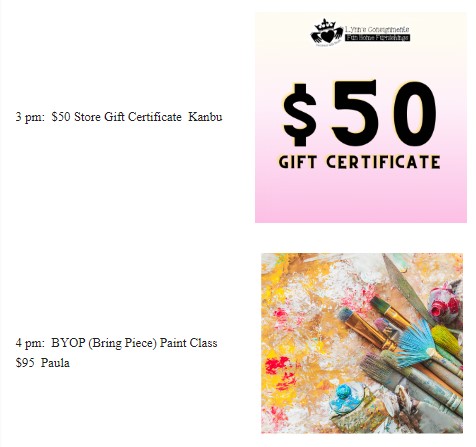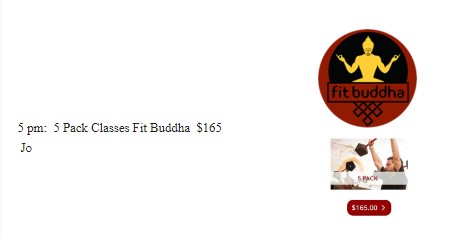 Congratulations to our winners and thanks for checking out our new arrivals!
Don't forget to visit us in-store or check out our website. Stay tuned for more updates and as always, thank you for your continued support!
Take care and SEE YOU SOON!
A photo of the gang from the anniversary party….Left to right, Sendia, Robin, Pamela Cole (one of our roommates after college in Brentwood), me, Martha, Cha Cha Indiana, Candy, Houston, Emma, Grandpa, Leslie Arntzen, Kathy Rutan (both high school friends), my mom, Jo Dallas (high school), Val, Peggy and Mary!  Yikes…Quite the crew 🙂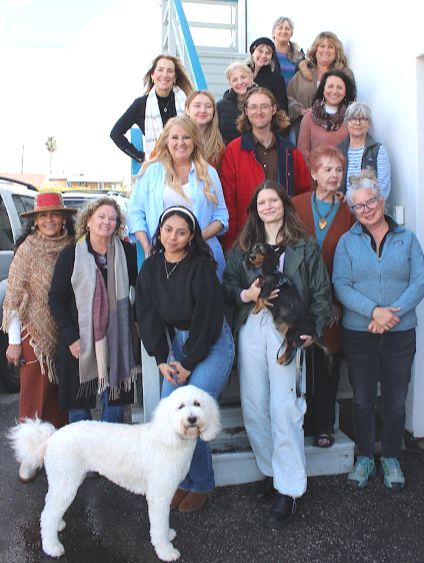 Thanks for reading my ezines!  I appreciate it….as always!
eBay with Heart & Design with Heart……Lynn
Past Newsletters…All can be found on our Blog.
P.S.  All of the professional photos I use on Instagram, Facebook and in these newsletters were taken by my friend Denise's daughter, Jaclyn Sabo.  She is amazing!   To learn more about Jaclyn….https://www.jaclynszabo.com/
P.P.S.  If you have a friend who wants to sign up for this newsletter.