I just got back from a weekend in Palm Desert.  A quick trip to pick up some eBay merch and buy some artwork, lamps etc. for the store.
Here is some of the new stuff.  Stop in and take a look soon!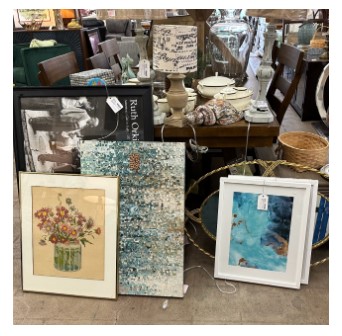 Luckily, Indiana was able to take Cha Cha for me so I dropped off the puppy in Marina Del Rey on Sunday Morning.
I had a blast in the desert with my friends and even got to see Tina Burke (one of my high school best friends) again! More on that in the ezine next week.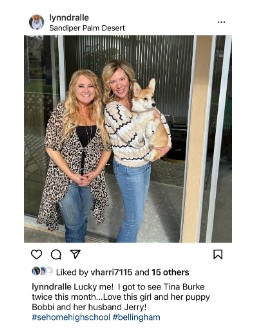 So, Indy and I made plans to exchange the Cha on Tuesday in Sherman Oaks.  I text her Tuesday morning and said pick a restaurant.  She texts me back with "The Front Door".  Perfect!
This is where Serendipity comes into play.  We walk in and the hostess was none other than Lauren Burton (one of Indy's good friends from the Pepperdine Theatre Program).  What in the World?  Seriously, a random pick and there is one of her good friends.
What a hoot!  Indy and I were seated and I asked her what the rest of her day looked like.  She told me she was meeting up with Clayton (another Pepperdine Theatre kid) to work on their show for this Thursday night.  She tells me that he lives right around the corner.  OMG!  Get him to come over and have a drink with us and surprise Lauren.  He agreed!
When he walked in, Lauren was chatting with us and we said "You should probably go seat that guy".  "No" she says "The other hostess has him".  We said it again….and again she brushed us off.  Clayton proceeded to the bar and then came up behind Loren and surprised her.  LOL. We were all laughing so hard.
Such a Serendipitous day and we all got to catch up.  My one hour lunch turned into two hours.  Lauren even gave us the "friends and family" discount and sent over a complimentary desert.  My life is so much fun!
I posted the reunion on Instagram and asked Indy and Clayton for two hashtags.  Obviously, #Pepperdine and then Indy says #Serendipity.  I had just recently watched that movie with John Cuzak (one of my favs) so it made me smile!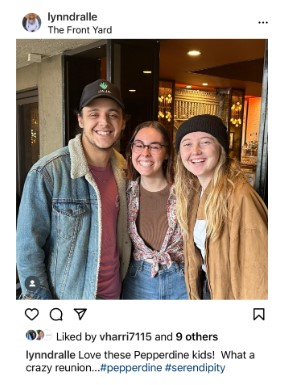 OK enough about me…..Happy Thursday! It's time for our weekly instalment of new arrivals. YAY!
This bar cabinet just came in and we have a matching console.
Isabel Bar Cabinet Blue/Brown $895.00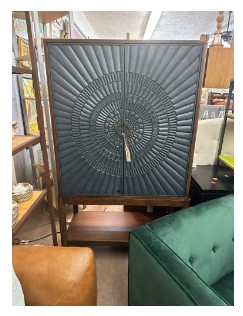 This is not the matching console to the bar cabinet, but this console also just arrived.  Tablero 70" Accent Console Grey $645.00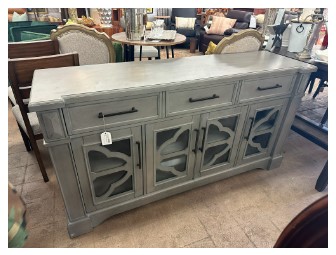 We received a shipment of 1970's Mid Century furniture on Tuesday.  It is all on the floor now and priced.  Mid-Century Desk $295.00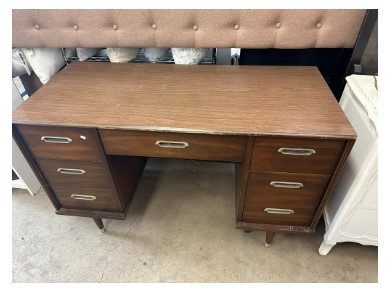 I really love this piece.  What a great room divider it would make.  Needs a bit of TLC, but who wouldn't if you were born in the 1970's.  LOL!  Mid-Century Shelving Unit $1295.00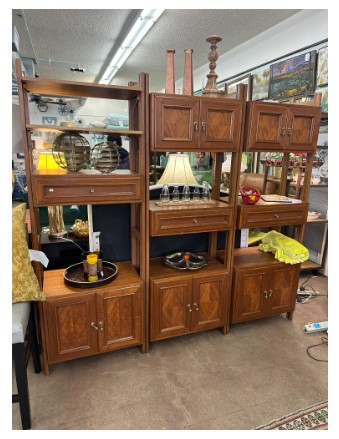 And now two matching dressers.  First is the Light Wood Lower Dresser with Mirror $395.00  The higher one will be shown later.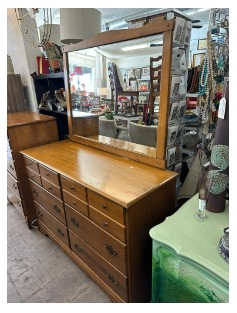 This is a gorgeous piece that comes with a matching chair.  Carved Asian Desk with Hutch Top and Matching Chair $995.00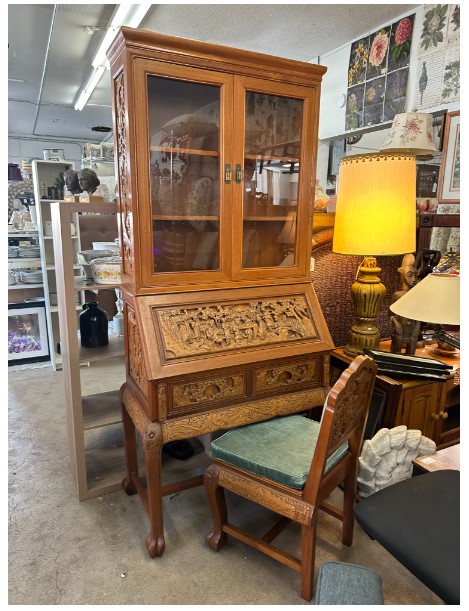 And here is that matching taller dresser I mentioned. Light Wood Tall Dresser $295.00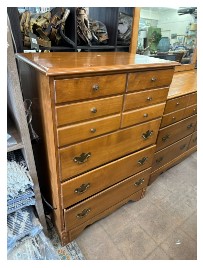 More new arrivals…..Introducing the Baby Baggu in Green Raspberry and Koi Pond designs, now available for only $12.00 each. These cute and practical bags are perfect for carrying your essentials on the go. Get yours now!
Baby Baggu Green Raspberry
Baby Baggu Koi Pond
For a wider selection, please click on this link: Baggu bags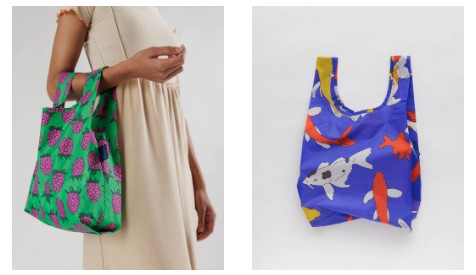 Check out these Packable Sun Hats in Lemon Tree and Rhian Daisy (I believe this is a Laura Ashley design!) that just arrived! Both are available for just $36.00 each.
Packable Sun Hat Lemon Tree
Packable Sun Hat Rhian Daisy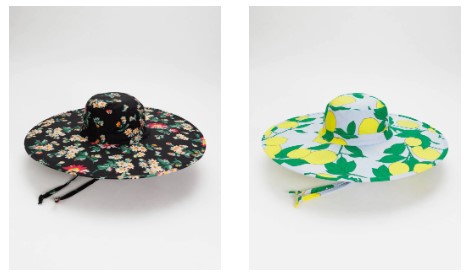 Also some fun fanny packs.  It seems like these are getting more popular again.    Fanny Pack Avocado $52.00
Puffy Fanny Pack Sherbet Cherry $44.00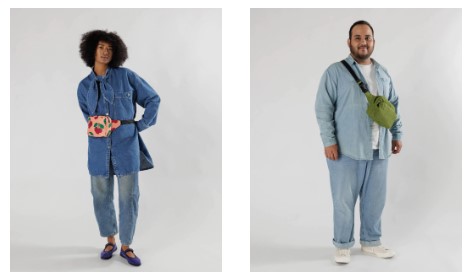 Don't forget that we have a really great selection of stencils from Royal Design.
These stencils are perfect for adding unique and intricate designs to your walls and tiles. Get them now and transform your home! I am actually going to use one of these on my kitchen floor vinyl. I will definitely share before and after photos!
Mandala Fusion Tile Stencil Small $69.95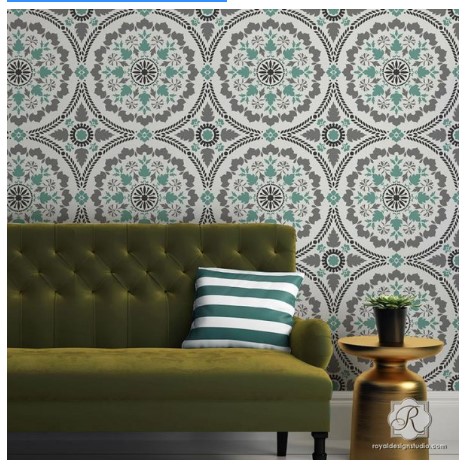 Bird's Eye Ikat Tile Stencil $14.95
Anatolia Tile Stencil $59.95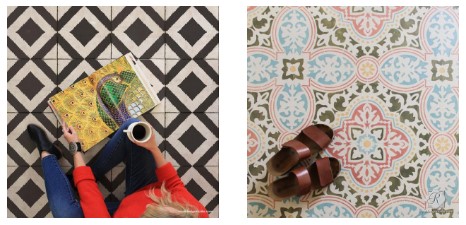 Protective Eyes Wall Stencil $44.95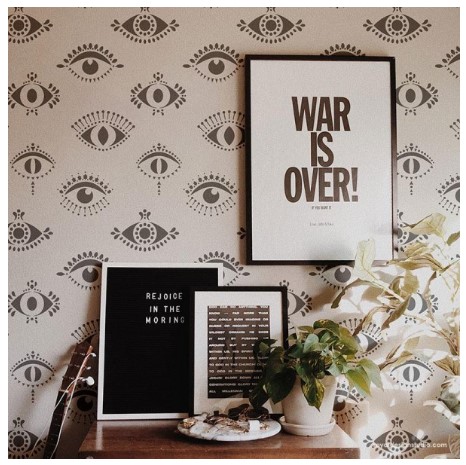 These rugs are perfect for adding warmth and texture to any room in your house. We always have a great selection.
Pt Lenana Woven Cotton Rug Ecry Tan Gray $46.95 each
Rio Garden Cotton Rug 24 x 35″ $46.95 each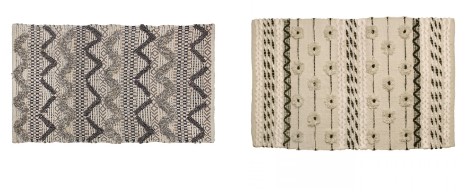 Rio Crossing Cotton Rug 24 x 36″ $56.95
Desert Shadow Leather Rug Taupe Sand 25 x 40 $22.95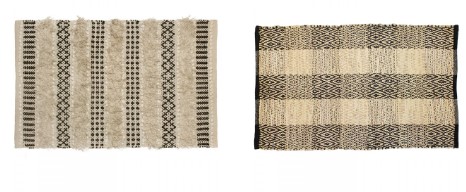 Thanks for checking out our new arrivals!
Don't forget to visit us in-store or check out our website. Stay tuned for more updates and as always, thank you for your continued support!
Take care and SEE YOU SOON! A photo from our 5 year anniversary party.  From left to right, Robin, Val, me, Sandy, Adolio, Indiana, Emma and the Goose!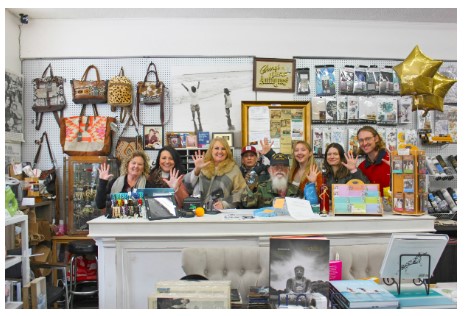 Thanks for reading my ezines!  I appreciate it….as always!
eBay with Heart & Design with Heart……Lynn
Past Newsletters…All can be found on our Blog.
P.S.  All of the professional photos I use on Instagram, Facebook and in these newsletters were taken by my friend Denise's daughter, Jaclyn Sabo.  She is amazing!   To learn more about Jaclyn….https://www.jaclynszabo.com/
P.P.S.  If you have a friend who wants to sign up for this newsletter.