Happy Almost Easter!  We will be CLOSED on Easter Sunday.
If you missed last week's ezine, you can access it here.
The shop is packed with new arrivals.  A consignor (Kambu) just dropped off a few pieces and said "Oh My…the store looks different even from yesterday."  Yes!  LOL, it is always a work in progress.
I have been busy with the store and also spending more time listing on eBay.  Val has been out for a few weeks since her husband just had major surgery.  We sure miss her!
I did get a chance to meet up with Indiana in Simi Valley on Saturday before we went to see my friend Marc Kettles in Hunchback of Notre Dame.  We met for lunch and my daughter says "Tequila Shots"…Oh no!  Here we go!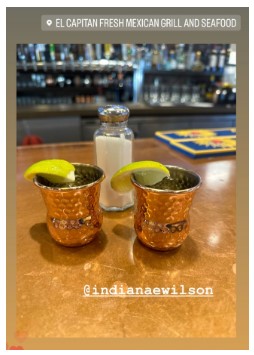 The show was phenomenal and Indiana really enjoyed it. She has been wanting to get back into Musical Theatre so it was the perfect thing for us to do on a Saturday. Here are Indy and I with Marc and his daughter Shanti afterwards.
Marc introduced Indiana to his castmates and said "I used to date her mom in college." And Indiana without missing a beat said "You could have been my dad". LOL!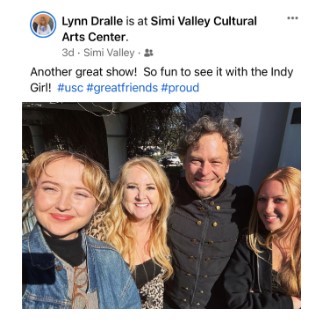 Now for some new arrivals.  This beautiful Teal Sofa just arrived! Make your home a little more luxurious with Lillian August Diani Fabric Sofa Teal
Now available for $495!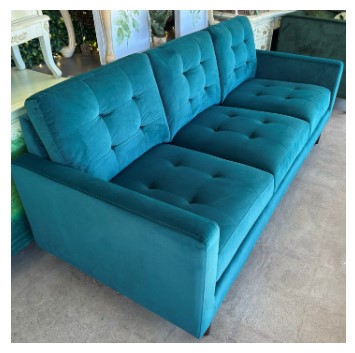 Of course, I had to add that Teal sofa to the Green Front window.  And thank you to everyone who brought us in green stuff!  It is filling up and I love it.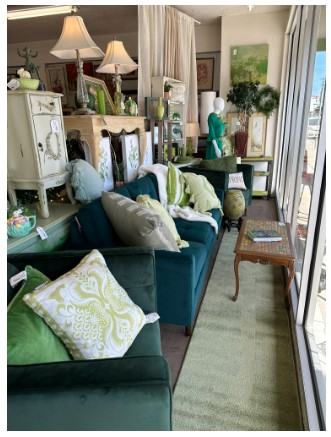 We have A LOT of really nice recliners right now.  This one just arrived.
Siena Fabric Tufted Pushback Recliner Ivory $595.00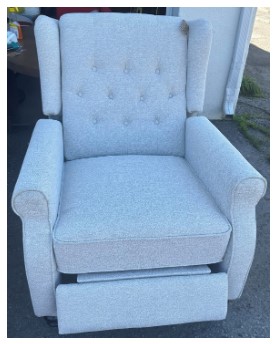 Check out this amazing Vintage Tile Coffee Table! Grab this at a very affordable $149.50.  Mid Century Modern and hand made.  And yes, it made it in the green front window as well…which means it is going to sell quickly.  I HATE it when things in my front windows sell.  Not really, but sort of!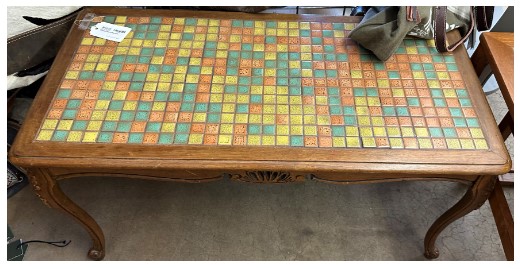 Check out this amazing signed set of Nesting tables from the 1950's.  WOW!  .Mobelfabrikken Toften Denmark Nesting Table Set $595.00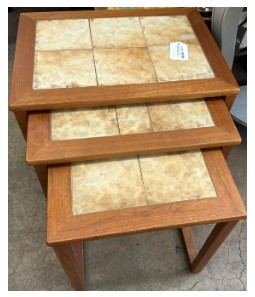 We have two of these deep high quality Italian Chairs. Italian Leather Brown Club Chair with Ottoman $595.00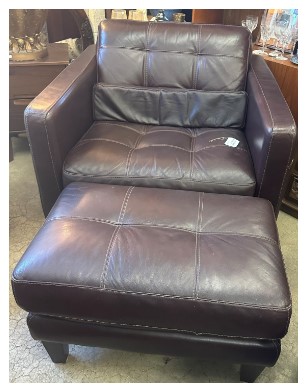 We also have two of these amazing recliners in stock.  These don't last very long.  Oslo Leather Recliner and Ottoman Light Grey/Brown $695.00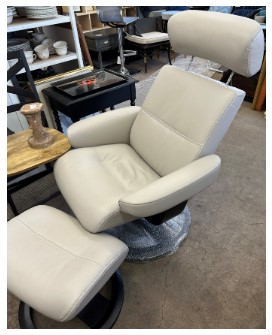 Just got in some handmade David Marsh Pieces.  Don't you just love the colors.  David Marsh Coffee Table $795.00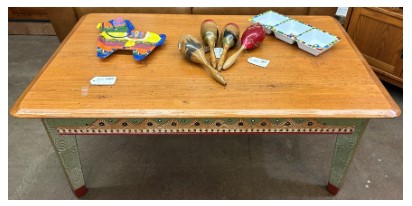 David Marsh Custom End Table $695.00 Two of these are available at $695 each.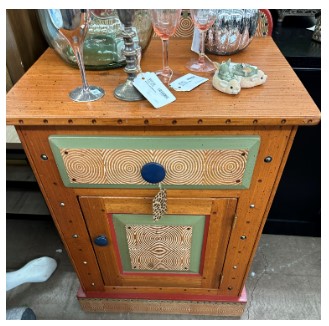 David Marsh King Size Bed $795.00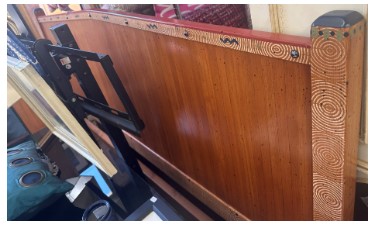 Transform your furniture into works of art with Redesign by Prima's exquisite Decor Moulds. Check out some samples below. 🤩
Redesign Decor Moulds – Sea Maven $18.95
Redesign Decor Moulds – Avian Love $20.95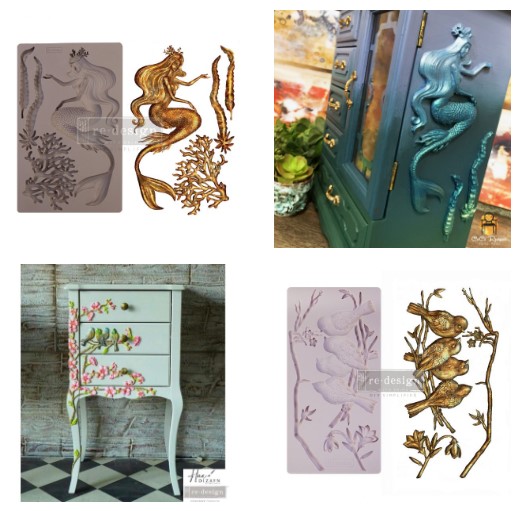 Oh my!  Just had to insert a photo of Cha Cha because she cracks me up.  This is her every night out in the front yard making sure that she doesn't miss anything.  FOMO (Fear of Missing Out).  I call her Mrs. Kravitz.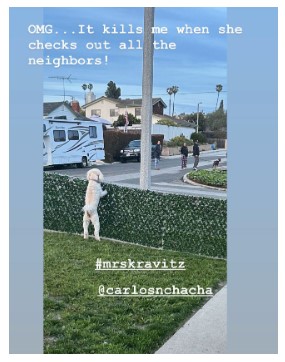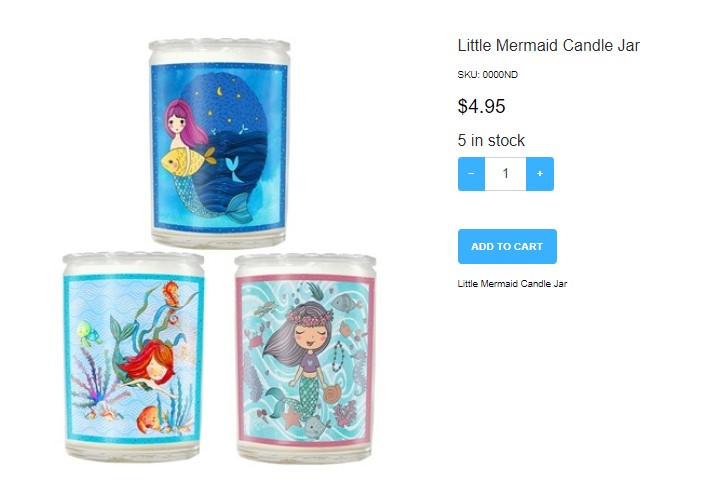 In Fun Fashions…..We have been taking in some really great items!   Come check them out!
Remember the clothing store is open Wednesday & Thursday from 11 to 3 and  Friday and Saturday from 11 to 5 and Sundays from 11 to 3.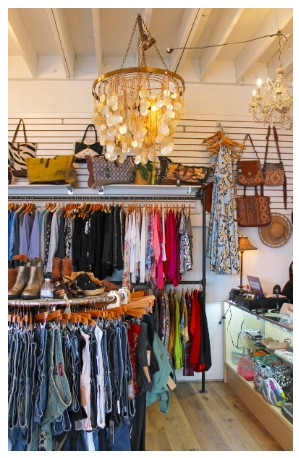 These new Myra Bucket Bags are very in style right now! Shop now and see for yourself! 👜 We are getting a huge Myra order in any day now. You won't want to miss out!
Diversified Bucket Purse Bag $56.95
Deep Serene Bucket Bag Purse $59.95
Click here for more options. 🙂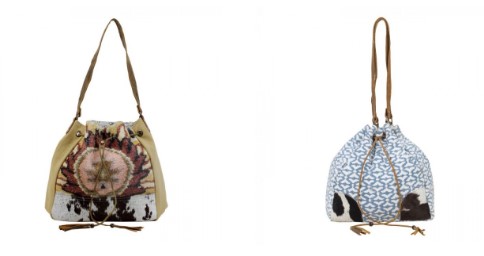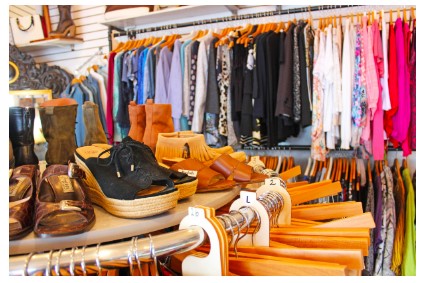 Thanks for checking out our new arrivals!
Don't forget to visit us in-store or check out our website. Stay tuned for more updates and as always, thank you for your continued support!
Take care and SEE YOU SOON! A photo from our 5-year anniversary party.  Mor Mor, Houston, Me, and Indy!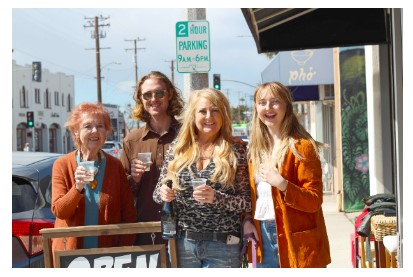 Thanks for reading my ezines!  I appreciate it….as always!
eBay with Heart & Design with Heart……Lynn
Past Newsletters…All can be found on our Blog.
P.S.  If you have a friend who wants to sign up for this newsletter.