Happy Thursday!  If you missed last week's full length ezine, you can find it here. 
A great surprise visit yesterday from Robin & Harvey  and their puppies, Guinness & Tootsie.  Cha Cha was thrilled to meet new friends.
On their way to the store Robin text me that the dogs were with them and I text back and said "Should I bring Cha Cha to the store to meet them…good or bad idea?"  and she said "Good Idea!  My dogs are very friendly".
I text back, "Mine too!" and they do say that dogs take after their owners.  And Robin and I are both very friendly.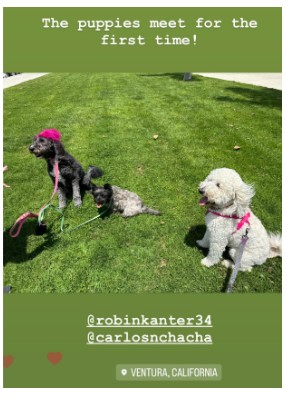 Robin and I first met back in 1985 when I was the Housewares Department Manager at May Company Wilshire and she was the Women's Clothing Manager.  We immediately became friends and this friendship is one that I cherish.
Her husband Harvey was CEO of Moosejaw, Eddie Bauer and Blue Nile to name a few.  It was great to get his take on my store.  He had some great suggestions!  Here we are in the store :).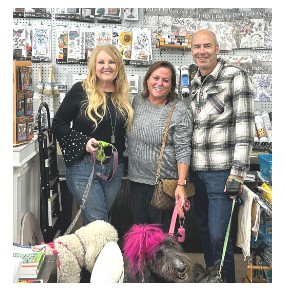 The store is jam packed and waiting for you to come in and check out our latest arrivals.  We are super full with furniture but are still looking for some items for Fun Fashions.
For the clothing store….
Larger Sizes
Designer Purses (have been selling really well so thank you for those!)
Higher end shoes/boots
Spring colors
Shorts
Short Sleeve Tops
Lightweight Sweaters
Summer Dresses
Ventura LOVES Casual Dressy!
Great Selling Brands:  Cabi, Free People, Johnny Was, J Jill, Ann Taylor/Loft, J Crew
Hours in Fun Fashions
Weds  11-3
Thurs  11-3
Fri  11-5
Sat 11-5
Sun 11-3
To make an appointment please call or text.
Land Line  805-628-9208
Cell  805-470-6493
Check ou the Keyes Fabric Sectional Orange Manual Adjustable Headrest  has just arrived.
Priced at $995.00, this sectional has some defects and is being sold AS IS.  Still a great piece to totally update your space.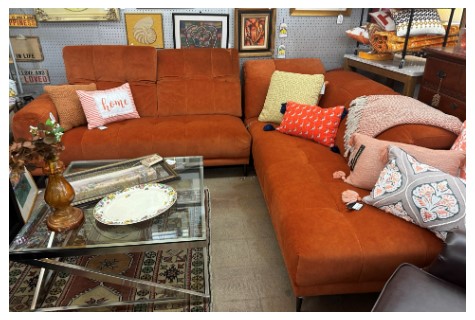 Large Mexican Animal Surround Multi-Colored Mirror $195.50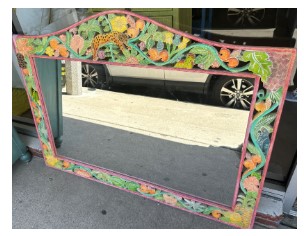 Just in…. antique sideboard in distressed style for $695.00! It's got a drawer for your stuff and adds some old world vibes to your home.
Distressed Antique Sideboard with 1 Drawer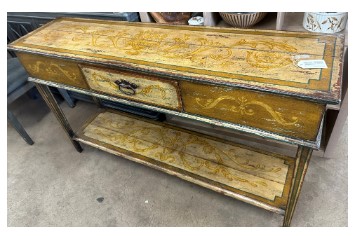 Glacier Bay Bath Vanity Cabinet Weathered Tan $295.00  All it needs is a granite top and sink and you are good to go.
Get ready to relax in style with this must-have piece! Arm Chair Nail Head Trim $195.00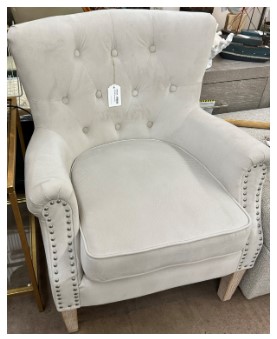 Cassandra Gillens The Laundry Shoppe Print Artist Signed $295.00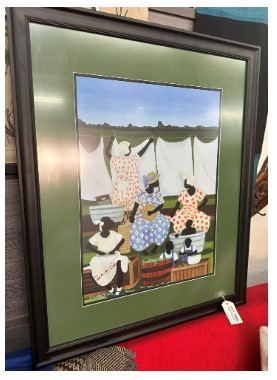 White Beachy Side Table $69.50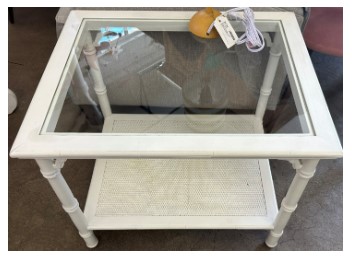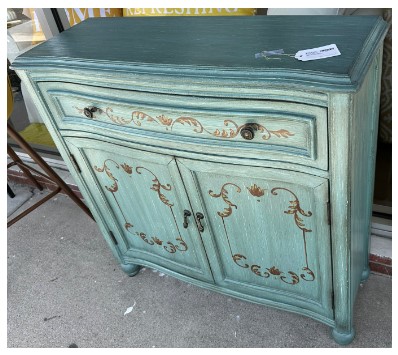 Baggu's Spring Collection is here and it's everything! Don't miss out on these cute bags, blankets, and cooler bags,  that'll give you all the spring feels.
Puffy Cooler Bag Pool $58.00
Puffy Cooler Bag Grass $58.00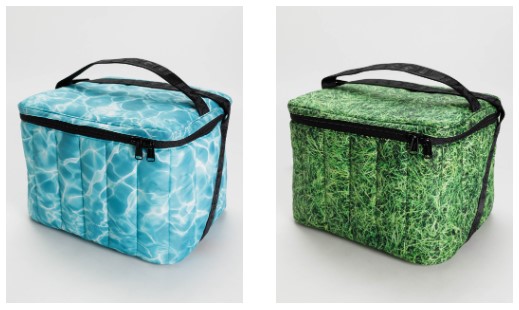 Drawstring Backpack Green Awning Stripe $48.00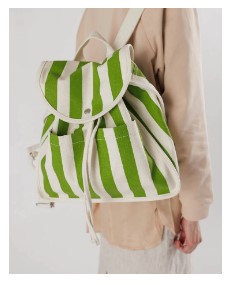 Camera Crossbody Black & White Pixel 
Camera Crossbody Avocado
Camera Crossbody Clouds
Camera Crossbody Black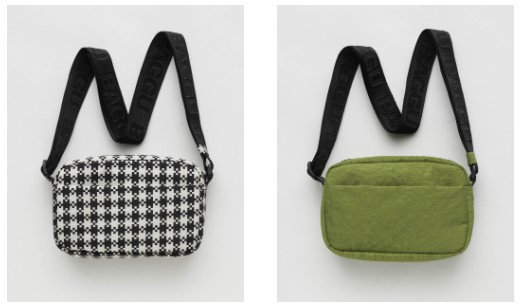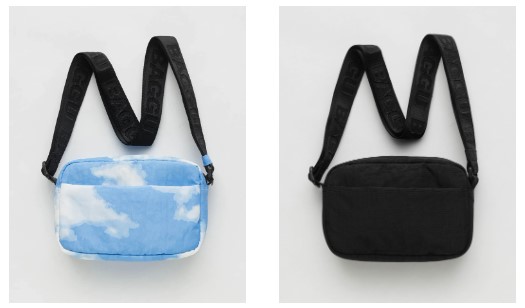 Standard Baggu Rose Pixel Gingham $14.00
Standard Baggu Mint Pixel Gingham $14.00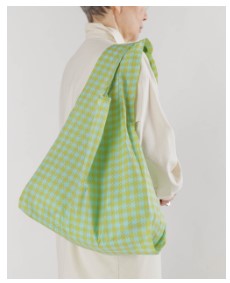 Puffy Picnic Blanket Clouds $70.00
Puffy Picnic Blanket Pool $70.00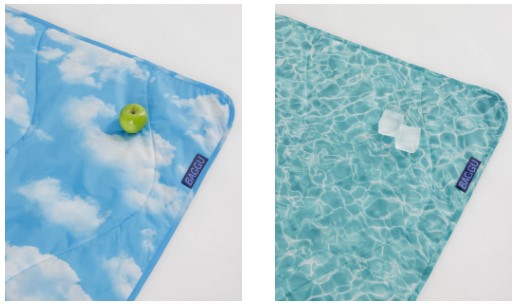 Thanks for checking out our new arrivals!
Don't forget to visit us in-store or check out our website. Stay tuned for more updates and as always, thank you for your continued support!
Take care and SEE YOU SOON! Me, Indy, and Houston!
Thanks for reading my ezines!  I appreciate it….as always!
eBay with Heart & Design with Heart……Lynn
Past Newsletters…All can be found on our Blog.
P.S.  If you have a friend who wants to sign up for this newsletter.