How long have I known Rich & Nila Siok?  I think close to 20 years (actually 17).  They are the best!  Hysterically funny and great eBay resources.  They have run the Chicago Area eBay and eCommerce Sellers Meet up Group for years!
Can't wait to Zoom with y'all from the store tonight.  We will talk retail, eBay and all things life related.  This is a picture of us from a few years back HAHAHA.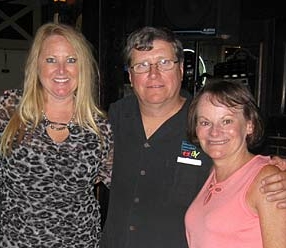 It starts at 5 pm Pacific.  Here is a link to the Zoom call.  See you soon!
Topic: Zoom Meeting with The Queen Of Auctions Lynn Dralle
Time: May 17, 2023 07:00 PM Central Time (US and Canada)  5:00 PACIFIC
Join Zoom Meeting
https://us02web.zoom.us/j/82502221729?pwd=VFgvYTNPTW9SUXhUdVpwTkgxK2ZpZz09
Meeting ID: 825 0222 1729
Passcode: 049792
One tap mobile
+13126266799,,82502221729#,,,,*049792# US (Chicago)
+13092053325,,82502221729#,,,,*049792# US
In other eBay related news, you may be very happy to know that I am back to writing Antiques from A to Z.  I am going to finish it by the end of June!
Currently, working on Volume 9 P & Q and having a blast revisiting my grandmother's notes.  It is almost like I am spending time with her.  However, writing for long periods of time, can be exhausting.  Just ask Carlos and Cha Cha who were hanging out with me in my office yesterday.  Hahahaha.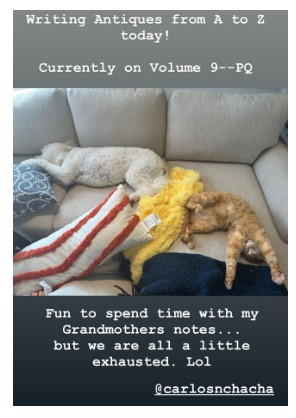 Happy Thursday—Oops! Not… it is Wednesday! Wanted to get this out early so y'all can join the call tonight.  Now for some fun arrivals for you to check out.
These handmade wings made from Ventura driftwood are the bomb. Get beachy vibes for just $125.00 with Ventura Driftwood Angel Wings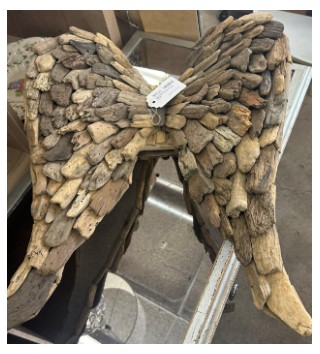 This coffee table is perfect for lazy Sunday afternoons or Netflix marathons! Sauder Coffee Table Brown/Black $145.00
Frida (Art by Sylvia Raz) $995.00  How cool is this unique piece of art?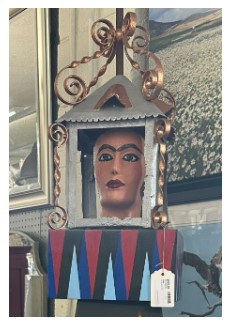 Check out this beautiful White Mermaid Drop Leaf Table! Painted with Annie Sloan paint and a Redesign with Prima Transfer (we carry all of these products!), this piece is sure to make a splash (lol get it?) in any room. Priced at $325.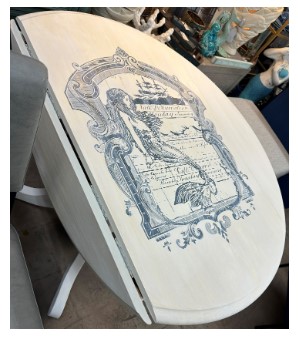 Asian Ceramic Woman Lamp $249.00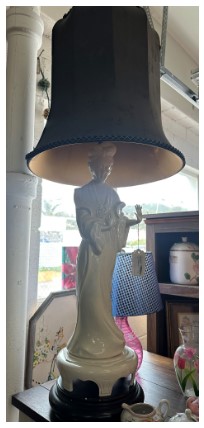 Asian Cane Painted Bench with Transfer (Annie Sloan paint with IOD Transfer) $395.00 So amazing and done by our very own employee, Susan!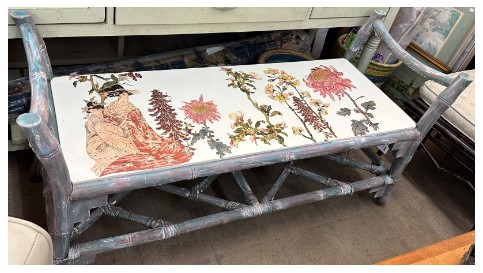 Check out these awesome cutting boards that are perfect for all your kitchen adventures! Switch up your kitchen game and make cooking even more fun.
Pineapple Cutting Board $19.95
Lil' Surfer Shiplap Cutting Board $17.95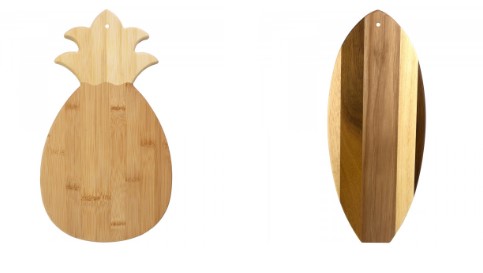 California Shiplap Cutting Board $27.95
Destination California Cutting Board $29.95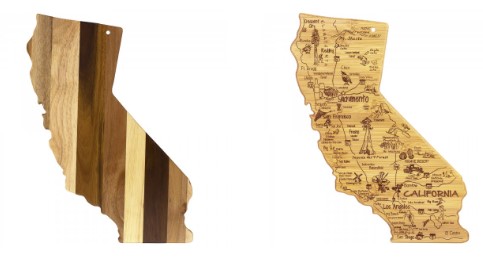 These throw blankets are perfect for chilly nights or lazy days on the couch. Grab yours now at an affordable price!
Sentinel Cotton Throw $33.95
Red Rock Cotton Throw $25.95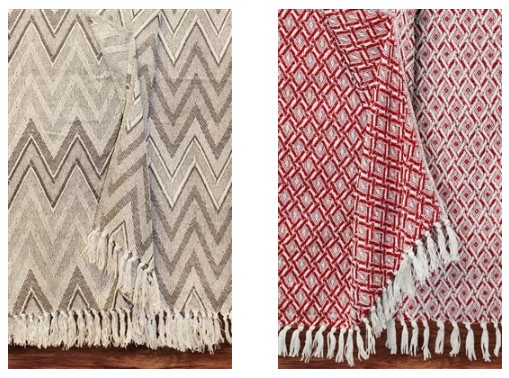 We're still looking for bigger sizes and cool, one-of-a-kind clothing. Call or Text to set up an appointment.
Land Line  805-628-9208
Cell Phone  805-470-6493
Also, new hours in the clothing boutique:
Weds & Thurs  11-3
Fri & Sat           11-5
Sunday              11-3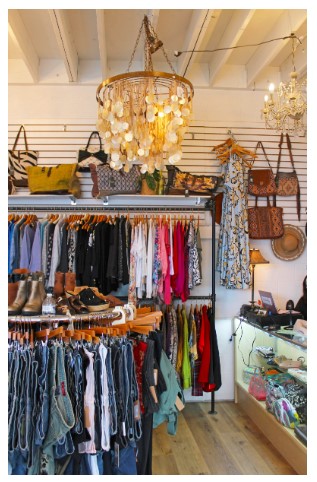 Thanks for checking out our new arrivals!
Remember to drop by our store or browse our website. We'll keep you posted with more cool things, and as usual, we really appreciate your ongoing support!
Take care and SEE YOU SOON! Indy, Me and Houston!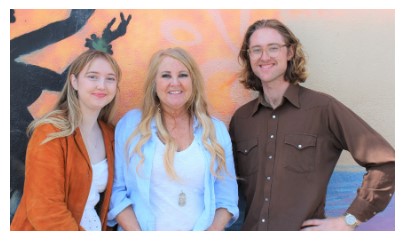 Thanks for reading my ezines!  I appreciate it….as always!
eBay with Heart & Design with Heart……Lynn
Past Newsletters…All can be found on our Blog.
P.S.  If you have a friend who wants to sign up for this newsletter.