Yay!  We are having a Memorial Day Sale.  10% off everything in the store!  Including Annie Sloan Chalk Paint, Baggu, Iron Orchid Design (even the new releases), all furniture and the entire clothing store!
Don't miss out.  Sale runs Thursday (May 25th) to Sunday (May 28th).
IN STORE ONLY.  No mail order.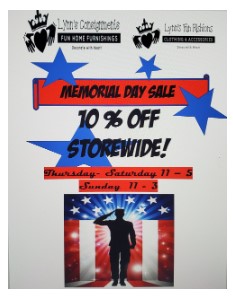 I have been super busy…Palm Desert this past weekend, writing Antiques A to Z, Mother's Day, Indy in town, etc. etc. But more about that in my REAL ezine next week when I wrap up the month.
Don't miss it….I just have to write it….LOL!
While in the desert, I sourced Turquoise blue for the front window. We had NO Turquoise in the store. So consignors, bring us your turquoise! We will love you for it!
However, this weekend was a challenge to find enough for the front window, but I think I rose to the occasion. Here is one of my shopping carts.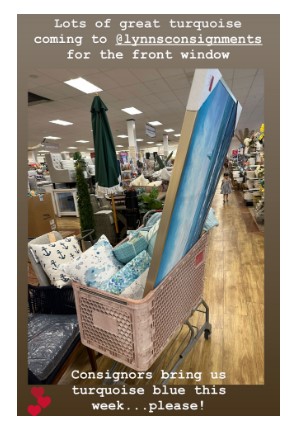 Here is the before picture of that front window yesterday (Wednesday) at about 11:30 am.  Thank you Sandy & Candy for taking all of the yellow out!
And here is the after picture yesterday (Wednesday) at about 5 pm.  Let's just say it was a loooooooong day and Indy was in town and we did Fit Buddha at 9 am.  Calgon take me away……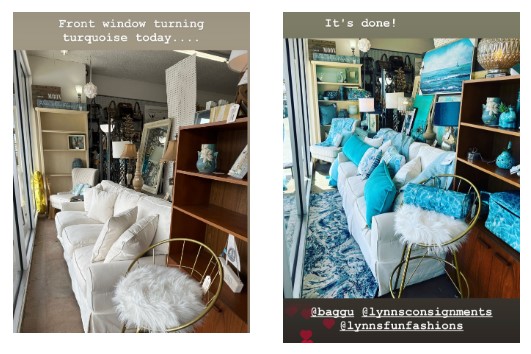 Now for some new arrivals….Introducing this amazing Blue and White Bench, and we have two of them!  $995 each.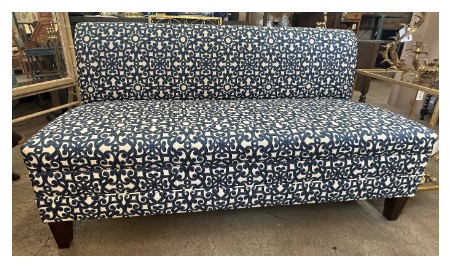 Say hello to this Beachy Shell Shaped Bar Stool for $125.00. Perfect for sipping piña coladas and soaking up the sun.  3 in stock.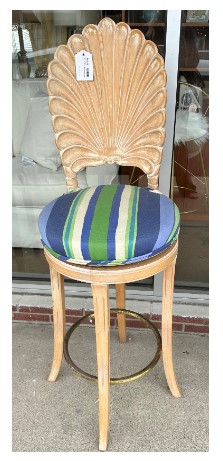 Welcome to our Beach House Mirror $145.00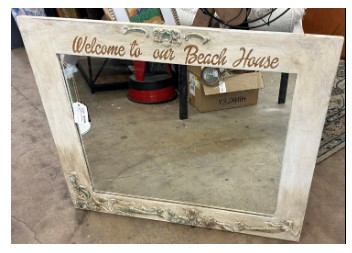 Threshold Windham Writing Desk Grey $195.00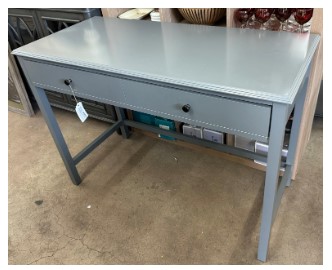 Asian Bamboo Standing Mirror $395.00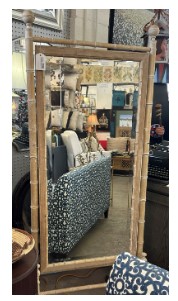 This is a super comfy recliner and definitely a must-have addition to your home! Get ready to relax and unwind in sheer luxury!
Barcalounger Columbia Leather Power Glider Recliner With Power Headrest Laurel Cream $595.00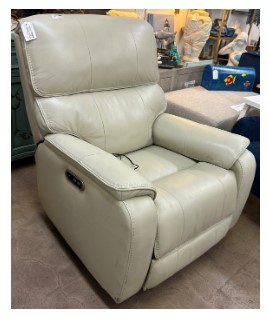 Beautiful Antique Solid Brass Light Fixture $495.00  From Byron Allen's Malibu estate.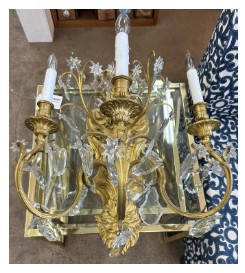 Oslo Leather Recliner and Ottoman Red $695.00
Painted Three Drawer Dresser with Mirror $495.00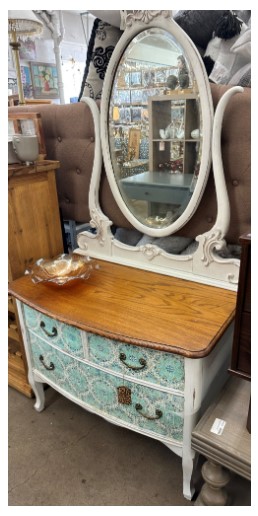 We love these stylish Baggu sets that are perfect for keeping your essentials close at hand! $28 each.
Lanyard Pouch Set Honey Leopard
Lanyard Pouch Set Waterlily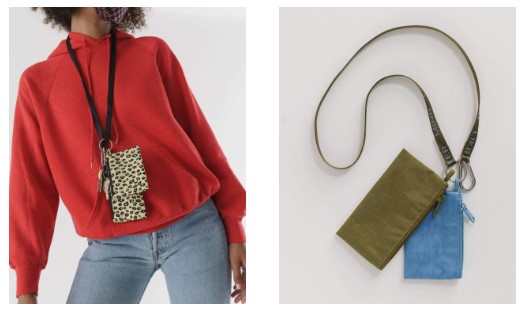 Stay effortlessly cool this season with our new arrival, the Baggu Bucket Hat in refreshing Eucalyptus.  LOL.  Val just put this hat on the mannequin in the front window.
Visit this link to discover a range of stylish Baggu hats to perfect your look.
Discover our latest addition: Chimes and bells for every mood!
The Chirpy Five! Birds $44.95
Abundance of Beads & Driftwood $59.95
Nothing fishy! Wood Beads & Bell $29.95
Driftwood Christmas Tree Beads & Bells $59.95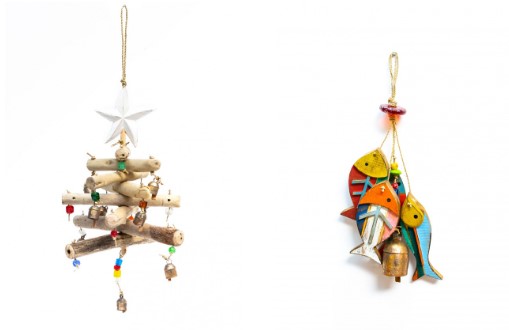 Elevate your home with vibrant pieces supporting artisans! Handwoven by a talented woman from remote regions of Rwanda, these stunning additions bring colour and craftsmanship to your space.
Coastal Blue Minimalism Woven Bowl – 10″ Calming $34.95
10″ Desert Flower Biko Hot Pad Trivet $30.95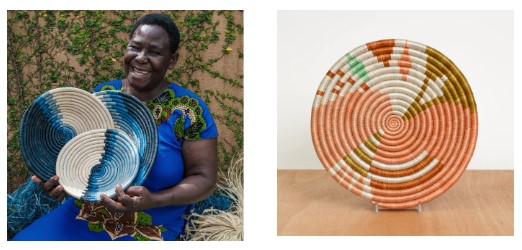 Black Ghanaian Fan $23.95
Checkered Black + Natural Bolga Fan $39.50

Thanks for checking out our new arrivals!
Don't forget to visit us in-store or check out our website. Stay tuned for more updates and as always, thank you for your continued support!
Take care and SEE YOU SOON! Me, Indy, and Houston!   It was a little windy during our 5 year anniversary party.  That is why we look CRAZY!  LOL!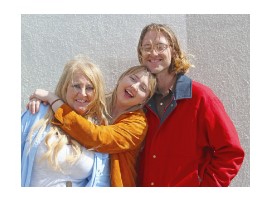 Thanks for reading my ezines!  I appreciate it….as always!
eBay with Heart & Design with Heart……Lynn
Past Newsletters…All can be found on our Blog.
P.S.  If you have a friend who wants to sign up for this newsletter.