OK, today is actually my birthday and it is a BIG one!  For my 30th I was in Maui with William, my future husband, who proposed at Hana the day before I turned 30.  Pretty epic!
My 40th was spent in Spain with my sister Kiki.  Here we are and a story from one of my 100 Best Books.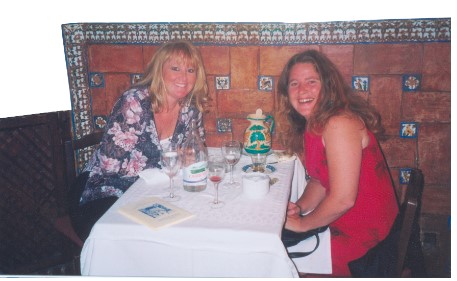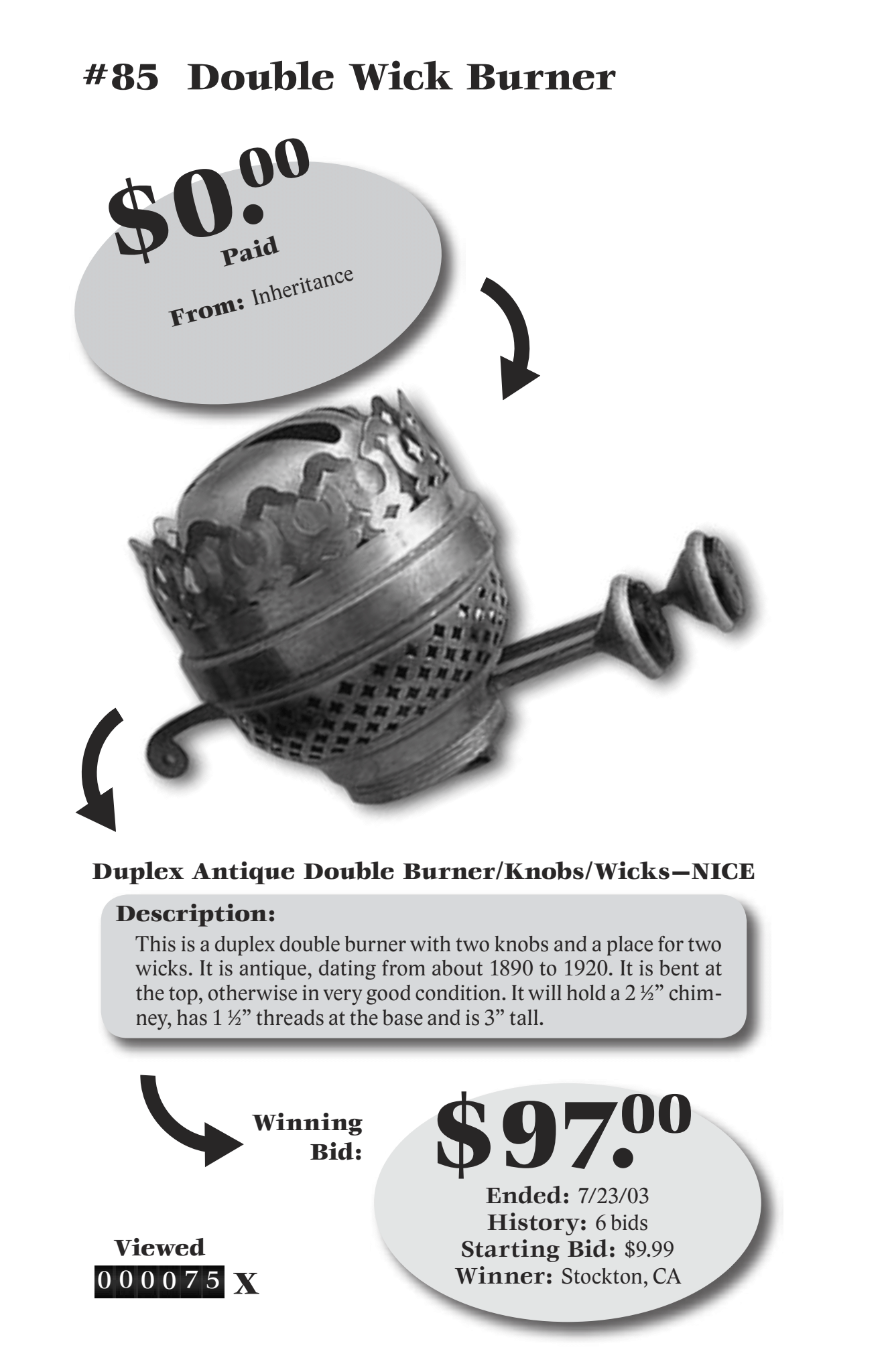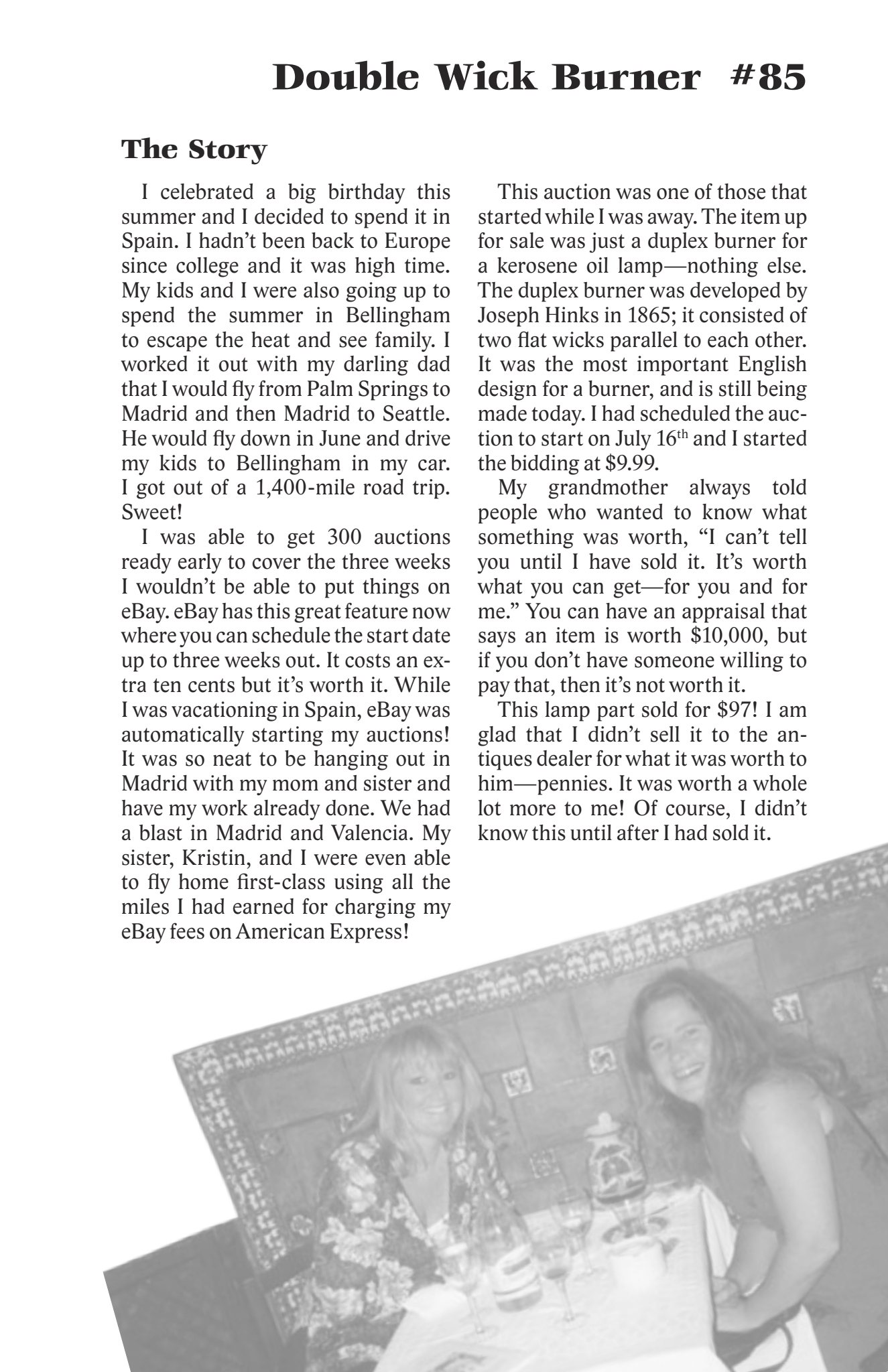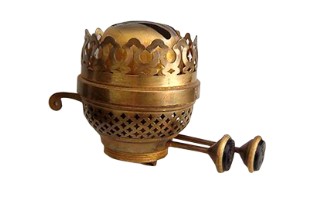 My 50th was in Punta de Mita with my best friend from college, Juliette.
And for my….(well you can probably figure it out, but I will NEVER say this number out loud…LOL) birthday this year I am in Cabo with my two favorite people in the ENTIRE world.  Houston and Indy!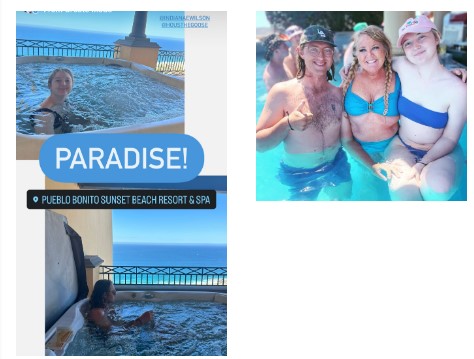 I was telling Val about all of my BIG birthdays and she started laughing.  She said "For my 30th we had Italian.  For my 40th we ate in a Chinese restaurant.  And for my 50th I think we had steak, but I honestly don't remember.  For my 60th we ate in a Mexican restaurant".  LOL.
It did make me realize how blessed I am to be able to spend these milestone birthdays someplace magical!
OK, thank you for humoring me…. Now for some new fun arrivals and current inventory.  Green White w Decal End Table Round — currently priced at $135.00.
Check out this beautiful purple lavender night stand that just arrived.  Priced at $165.  Check it out here.
Turquoise Blue Bar on Legs $295.00
8′ Round Jute Pottery Barn Rug $295.00
We just got these three 5 x 7′ Kilim Rugs in and they are AMAZING!  $395 each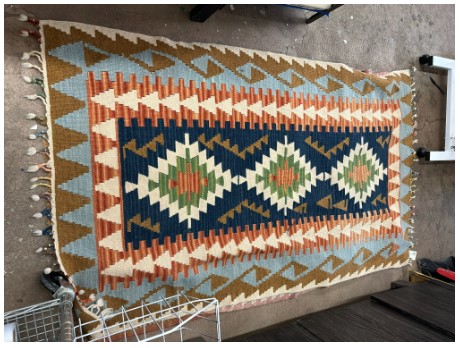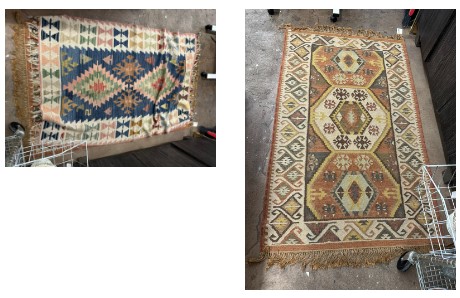 Green Distressed Garden Table $34.50
White Garden Shelf Flowers $23.50
White Distressed Garden Ornament with Bird $29.50
The price has dropped to $177 on this amazing framed piece of art.
Cassandra Gillens The Laundry Shoppe Print Artist Signed $177.00
Bamboo Arch Gold Capiz Shell Chime $18.95
Stylish White Capiz Chime $26.95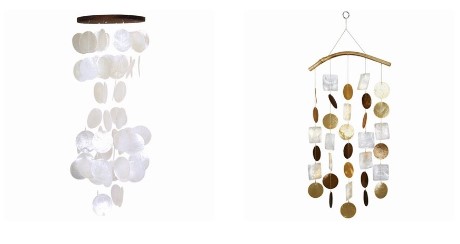 Aqua Waterfall Capiz Chime $34.95
Island Cove Spiral Capiz Shell Chime $29.95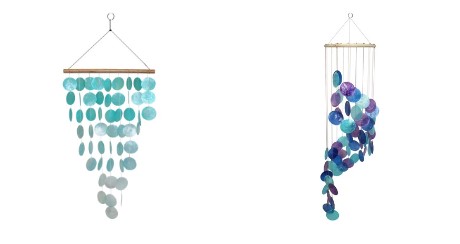 My eBay teaching tools are now available on the Lynn's Consignment website.  Check them out here.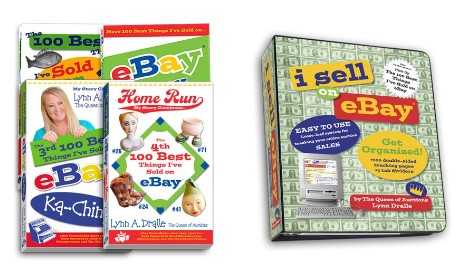 Thanks for checking out our new arrivals!
Remember to drop by our store or browse our website. We'll keep you posted with more cool things, and as usual, we really appreciate your ongoing support!
Take care and SEE YOU SOON! I am signing off with a photo of me, Houston and Indiana.
Thanks for reading my ezines!  I appreciate it….as always!
eBay with Heart & Design with Heart……Lynn
Past Newsletters…All can be found on our Blog.
P.S.  If you have a friend who wants to sign up for this newsletter.