Today should be my month long ezine (Lynn's Latest), but I was so busy working on taxes and other things that I totally forgot to write it.  It will appear next week…I promise.
In the meantime, I had a quiet week…about time!  I did head into LA on Tuesday night to see Indy do a comedy set at the Virgil.  Interestingly enough, the Virgil is where they shot the drag queen segment for "A Star is Born" with Bradley Cooper and Lady Gaga.  How cool is that?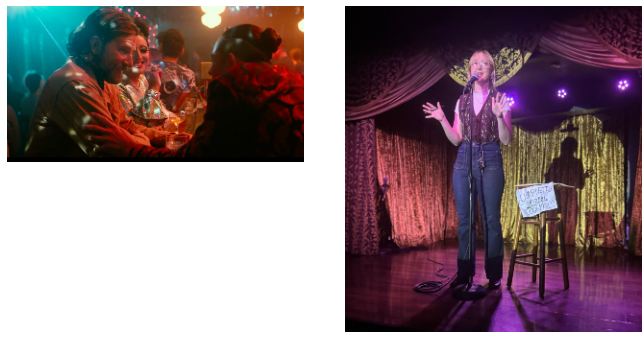 Now, let's get to the new arrivals!
Leyera Dining Table Sintered Stone Ceramic Grey $595.00
Leyera Dining Chair Faux Leather Grey $95.00 each – we have 4 pcs available!
Decklyn Leather Pushback Recliner Grey $395.00
Barcalounger Presley Leather Power Rocker Recliner With Power Headrest Brown $495.00
Cabinet with IOD Mermaid Transfer $295.00
Better Homes and Gardens Davenport Console Table Wicker Basket Brown/Grey $295.00  
Project 62 Fisher Collection Patio Chat Chair Mauve/White $95.00 each- we got 2 qty in stock!
Folding Chair AS IS – 4 pcs – $29.50 each
End Table Nightstand Blue Painted $125.00 – we have 2 of these!
Homestyles Media Tower Brown $245.00
Project 62 Fisher Collection Patio Chat Table Mauve/White $49.50
Thanks for checking out our new arrivals!
Remember to drop by our store or browse our website. We'll keep you posted with more cool things, and as usual, we really appreciate your ongoing support!
Take care and SEE YOU SOON!
Grandpa, Emma, Cha Cha, me, Indy and Houston.
Thanks for reading my ezines!  I appreciate it….as always!
eBay with Heart & Design with Heart……Lynn
Past Newsletters…All can be found on our Blog.
P.S.  If you have a friend who wants to sign up for this newsletter.