It is beginning to look a lot like Christmas….. at Lynn's!  Super fun and festive…come in and check us out!  Our two front windows are now both decorated in the spirit.  The neighborhood kids are LOVING it!
Bring in your little ones for some early Christmas magic and bring in your furry friends for doggy treats.  We LOVE dogs & kids at Lynn's.
It has been a group effort to get the 2nd Christmas window done.  Sandy, Susan and I all worked on it and then late yesterday, I had Martha come up from Fun Fashions to try her hand at it.  Martha has never worked in the main store before.  Cross Training at it's finest!
Last week's newsletter with new arrivals got A LOT of comments.  If you missed it, you can read it here.
People seemed to love my Airbnb adventures….Check out some of  the comments.
"Oh Lynn, I love reading about your adventures!  You remind me a bit of myself. My daughter says 'I can't take my mom anywhere without there being a story to tell.'  I love people and so love to converse and you do too. We are meant for fun and adventures, even a trip to the Trader Joe's can be a hoot. I love how it turned for you.  Keep having fun adventures!  Love, Judy"
"I'm so happy you weren't shot at!  Scary and funny at the same time.  The evening has me in suspense!  Looked gorgeous and the weather was perfect !  XO  Robin"
"OMG! Only you could handle a crazy adventure like that! Ha Ha Glad it turned out okay. 
 Val"
And my favorite one…which had me laughing out loud.
"Crazy story Lynn.  I'm going to read it to my husband tonight instead of watching an adventure film!  I have never tried these funky b&b places.  I bet you'd be willing to do it all over again (not?)….Rosemary"
And then this classic one from my mom, who is flying in for Thanksgiving on Sunday.  Can you believe it is almost Thanksgiving?
"Thanx for getting me the link to the ezine!!!  That is really one for the books!! Can't wait for the 'rest of the story'!!  Mor Mor"
And you would think that my mom could just come straight to the source and ask me how it turned out…LOL!  But she would much rather read it with pictures.  The end of the story will be in the full length ezine coming out on Thanksgiving for your reading enjoyment.  Hahaha!
And here is a photo from that crazy adventure!
I have so much more to tell you about my crazy fun life, but it will have to wait for the full blown ezine next week.
But for now, Indy came home this past Tuesday to get her hair done and we had a fun night out in Ventura.  Love seeing my kids!  Look how great her hair looks in the 2nd photo…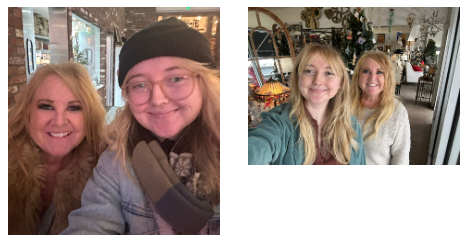 And now for some new arrivals!   Y'all have been wanting me to sell the pink Christmas tree and I have finally decided to let it go!
Vintage Pink Christmas Tree $75.00
Harstine Leather Sofa Camel (Brown) $895.00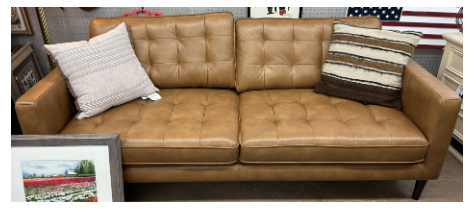 Three Piece Annie Sloan Painted Table Set $295.00
White Dresser with May's Roses IOD Transfer $295.00
Rusty Metal Pirate Ship $125.00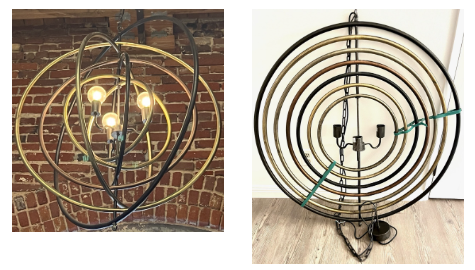 Phoebe Palmer Red Guitar $195.00
Red Poppy Artwork/Collage $29.70
Framed Vanity Fair Print Nymphs  May 1926 $49.50
Hearth and Hand Round Shaker Drink Side Table Black Rubberwood $49.95
Oregon Accent Chair Antique Espresso $115.00 – 2 available in stock
Lagoon Toppy Stackable Dining Chair White $59.50 – 2 qty in stock
Get into the holiday mood with these festive cocktail napkins for only $5.95 each!
Blitzed Christmas Cocktail Napkins
Christmas Calories Cocktail Napkins
It's Worth a Shot Cocktail Napkin
Never Too Late Cocktail Napkin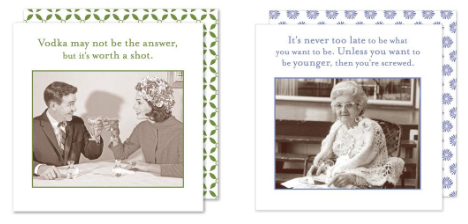 Instead of Gifts Christmas Napkins
Love You to the North Pole Christmas Napkins
Check out more Shannon Martin Design Christmas Napkins by clicking on this link.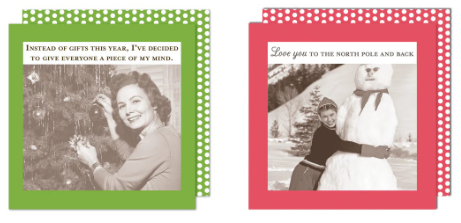 Thanks for checking out our new arrivals!
Remember to drop by our store or browse our website. We'll keep you posted with more cool things, and as usual, we really appreciate your ongoing support!
Shop LOCAL!!!  It hasn't been easy for small businesses this past year and we really appreciate you…..
Sandy, Val & me
Thanks for reading my ezines!  I appreciate it….as always!
eBay with Heart & Design with Heart……Lynn
Past Newsletters…All can be found on our Blog.
P.S.  If you have a friend who wants to sign up for this newsletter.
https://lynnsconsignments.us4.list-manage.com/subscribe/post?u=1358893710d6b499048e37be1&id=0fa31ceabb
https://tinyurl.com/lynnssignup
P.P.S  For those of you who don't live close to Ventura…don't forget you can shop our store online!
https://lynnsconsignment.ricoconsign.com/