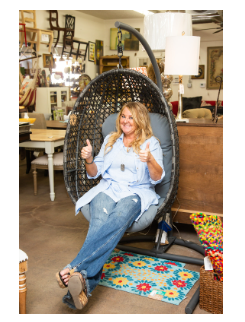 Hopefully, a newsletter this Saturday….and if not, I do have some great news!  I will be a guest with my buddy Tiki Jason tonight on his Youtube show, Thrifty Business.
I will be coming to you live from the store so you can check out what is going on there as well as learn more about eBay.  We talk about surviving the pandemic with a brick & mortar store tonight at 5 pm Pacific.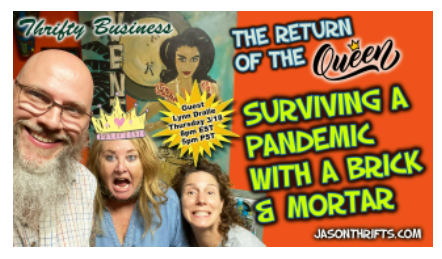 Hope to see some of you tonight on Tiki's show.  He is always SUPER entertaining!  This is a picture of him in the store with a tiki bar that he brought me from Vegas to consign.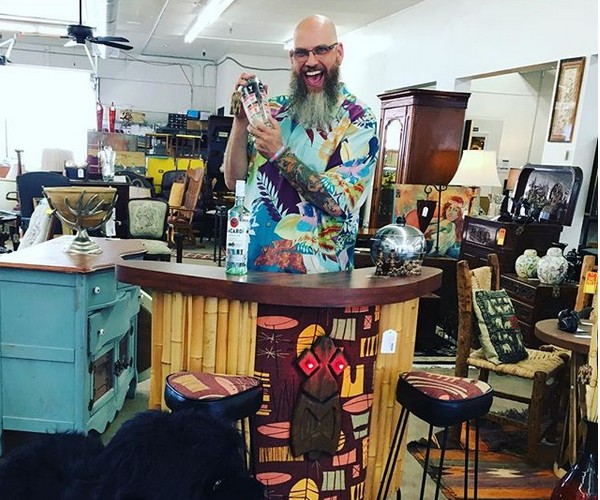 Take care and we hope to see you soon!
Lynn and everyone!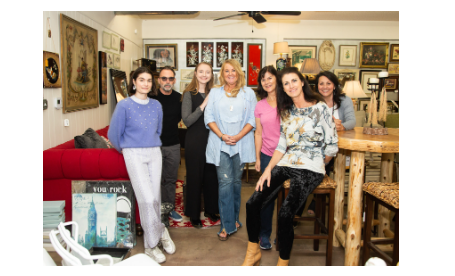 Pictured…Emma, Steve, Indy, me, Cindy, Joanne & Val!  I Miss You People!
 Thanks for reading my ezines! 
 I appreciate it….as always!
eBay with Heart & Design with Heart……Lynn