Hi!
This ezine comes to you from bright and shiny Las Vegas. I am here with Houston, Indiana, and Mo for the eBay Radio Party. So much fun!
May 28th, 2012
Volume VIII, Issue 5
I taught about how to make your eBay business more profitable while having fun doing it. I did an all-new PowerPoint presentation. Well, let's be honest, I drew the slide ideas on paper and Indy did the PowerPoint. She is amazing! I got a phone call from her piano teacher on Sunday while we were working on the presentation and I said, "Indy is going to have to miss this week because we are going to Las Vegas so I can teach a class."
Mary Jane suggested that Indy do a one-hour lesson the next week (instead of her usual 1/2 hour) and I asked Mary Jane if Indy could do 1/2 piano and 1/2 singing. Mary Jane said, "Absolutely! That girl is amazing and has a beautiful voice." I told her that the plan sounded great and that Indy was working with me at the office and just finishing up a PowerPoint. Mary Jane didn't know what a PowerPoint was and I explained that it is a slide show presentation that I do in front of a class.
Here I am in front of the class.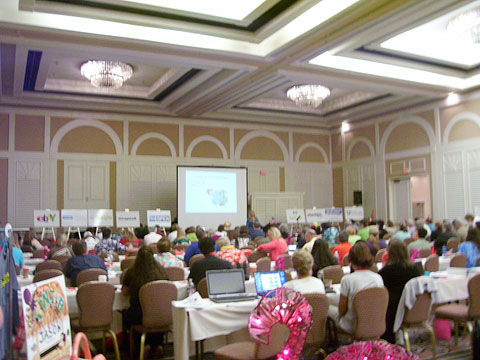 I told Indy's piano teacher that Indy is super smart and talented. Mary Jane said, "You don't have to tell me that. Indy is amazing. She has only been playing the piano for about a year and she not only flies, but she soars. So many kids try and try their best. but they never quite get it. Indy flies above." Was I proud? Yes! Also, Mary Jane has said that within a few years, Indy will need to move on to a more advanced concert piano teacher as she will have outgrown what Mary Jane can teach her. Wow!
I am going to share some of the new money-saving lessons from the PowerPoint presentation later in this ezine.
My goal had been to write this ezine and have it sent out from Vegas while we were there. Unfortunately, we were way too busy.
There was a tour of Jason's (Thrifting with the Boys) house with all his tikis! WOW!!!!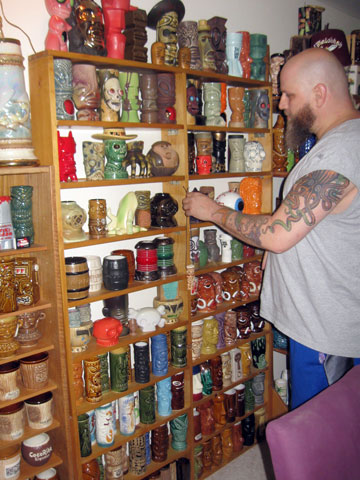 Here is one of Jason's cool tikis that just sold (this was not in his collection–he won't sell any that he does not own). Here is the title:
"Daga Hawaii RJL Model Airplane Engine K.61 Tiki Mug Beige Very Rare"
Click here
 to see the listing.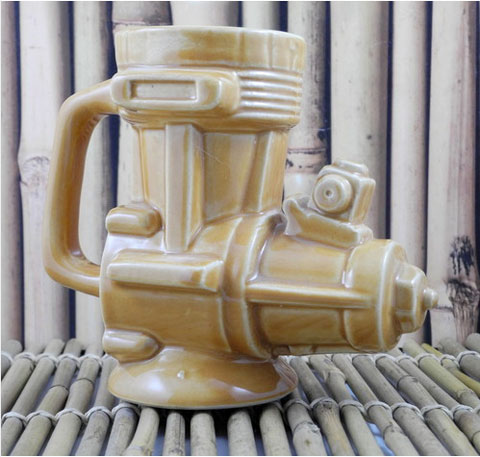 And by the way, here is the back-story. I love back-stories…When I asked Jason if I could share the listing, he said,
Sure…funny story behind that mug. I knew it was rare and sat on it for a while. When I first listed, it a buyer kept trying to convince me that it was common and will only sell for $10. I told him he was wrong and it was rare, and within the first month of being listed, it sold for a lot more.

I dropped him a line and told him if he found any more $10 ones, I would buy them from him. He didn't think I was too funny.
I have to say that I thought Jason's response was funny!
Check out Jason's listings here: Tiki Pug Music
Jason and Brian just wrote a column for WorthPoint. How cool is that? Here is a link.
After touring Jason's home, there was a wonderful Queen's Court dinner that Diva Dawn organized. Thank you, Diva! And a surprise visit from both Jason and Brian (Thrifting With The Boys). Along with Jason's wife Staci and Brian's girlfriend Michelle. Love those girls! And the boys!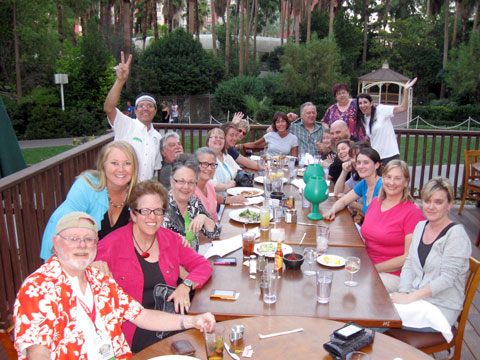 Since we are on the subject of the Queen's Court, I am soooo excited to announce July's gift to the QC and a teleseminar that many have been asking for. If you are not a Queen's Court member, you may purchase it here. The call will take place Monday night, July 9th at 5 pm Pacific.
Call Title:
Pinterest Power! How to Use the Third Largest Social Media Site to Sell More on eBay!
Call Description:
If a picture is worth a thousand words, a Pinterest picture can be worth thousands of dollars to your eBay business!
Pinterest is now the number three most-popular social network. In fact, it's on pace to become THE most significant driver of social traffic to e-commerce sites by the end of the year–bypassing more mature networks like Facebook or Twitter.
Pinterest now drives more traffic to eCommerce stores than LinkedIn, Google+ and YouTube COMBINED – even referring more traffic to external sites than Twitter.
So much so… that eBay recently added the Pin It button to every listing page on eBay.com!!
On this call, you'll learn how to use the power of Pinterest to increase your eBay sales…
On this exciting call we will cover:
What is Pinterest and why is it so powerful? (HINT: It's not what you think!)

Why Pinterest and eBay go hand-in-hand!

The eBay Pin It button

Pinning for profits!

Pinsider Tips for getting started!
Lisa Suttora is an eCommerce marketing strategist who helps online merchants strategically market their business to get results, source profitable products, and sell more online.
As founder of WhatDoISell.com and Strategic Biz Marketing, Lisa has shown thousands of enterprising entrepreneurs how to build successful businesses on eBay, Amazon, and niche-based websites.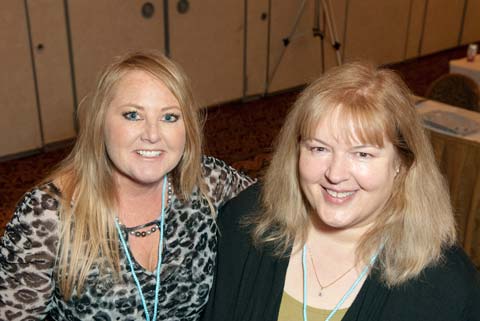 Click here to purchase now. Or join the Queen's Court and enjoy monthly benefits like this and other great perks.
Email your questions to Lynn@TheQueenofAuctions.com. If you can't be on the call, it will be recorded for you to listen to at your convenience.
When we returned from Vegas late Friday night, we found out that Indy got one of the last spots for church camp. She left this morning for a week in the mountains. She has never gone camping before and I am soooooo excited for her.
Here she is with all her gear packed and ready to go. Her team's color is green so we went Thrift store shopping on Friday night to find her some green clothing. What a whirlwind!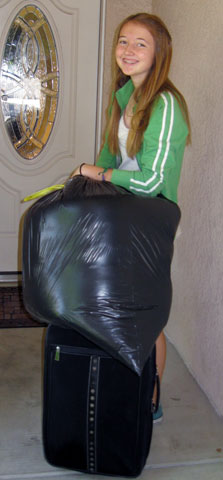 On that same Friday night, I got this awesome email from Barb. Many of you have forgotten that we have made the Boot Camp in a Box audio-only set available at a very special low price. Click here to purchase now.
Hi Lynn and Mo,

Just wanted to touch base and say a big THANK YOU for making Boot Camp 2011 available in audio only format! It made it affordable for me.

I just finished listening to the teleconference disk and hated to have it end!!! But I'm stating over and know I'll pick up more I missed the first time through. Besides, I want to laugh until I have tears coming down my face again, especially picturing the Leaf/Dralle clan as the Beverly Hillbillies going off to Seattle!!! What wonderful memories you have!

I've just taken early retirement from my day job and will now be doing my eBay business full time. Thanks to you ladies, I have the courage to take this on and am so excited!!! Listening to you gives me the boost I need and lots of great tips, so thanks again!!

Just FYI, my eBay id is barbj1986.

Many blessings to you,

Barb Jones
Click here to purchase now. If you are a previous year's Boot Camp owner or a former attendee, the price is even lower. Please email Lynn for a special link.
But, back to catching you all up to speed, as it has been a while since the last ezine. Houston's high school won the state CIF championship in Baseball. Yay! Kelly (Mo's son) was instrumental in that win. Hitting in two runs and scoring the 3rd run as the DH (Designated Hitter). I am so proud of Kelly! Here is Kelly at the baseball banquet with his mom and dad and the "Bulldog" award from the varsity coach.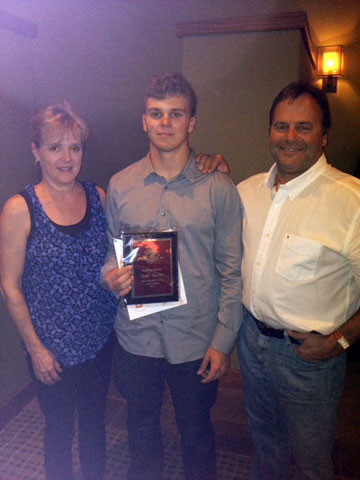 At that same Baseball banquet, Houston was named the Freshman MVP–Most Valuable Player. This was a huge honor because the baseball coaches have been saying that his freshman class has some of the best talents they have seen in one class in a long time. Here are Houston, Indy, and I at the banquet.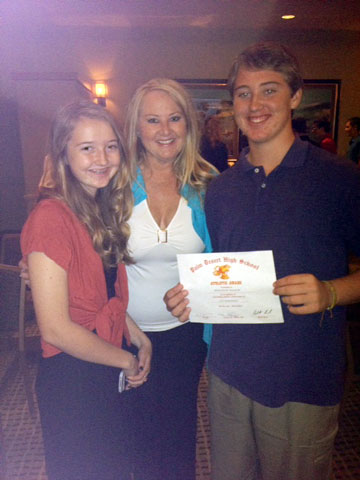 OK, an update on those AMG, American Girl Doll items. As you may recall, I spent $90.00 on the box full of tiny accessories. As of today, I have sold $763.00. AND I have $2,381.88 left to sell. NOT BAD.
Here
 is the item that sold for the most.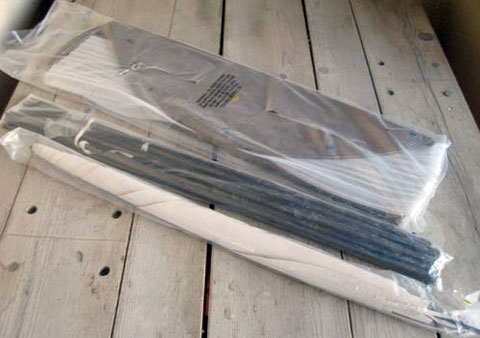 here
 was a surprise sale. For just one tiny piece!
I LOVE American Girl Doll.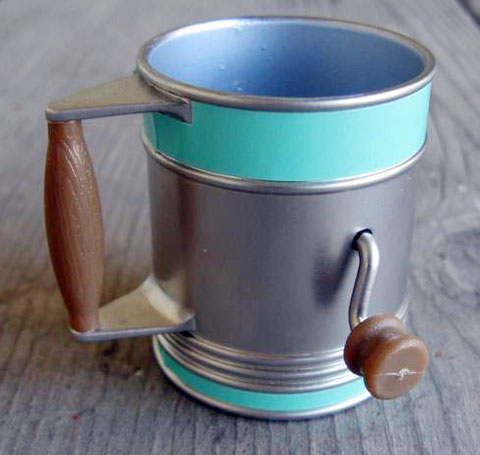 Now let's talk about the eBay Radio party so we can show you some of my PowerPoint Slides. eBay Radio is awesome! Here is a link to where you can listen to the archives.
First, of course, I must show you just a few more photos. Here are me, the kids, and Griff from 2012.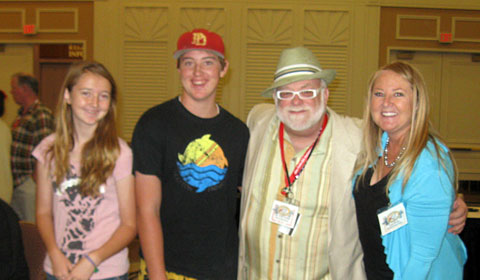 Here are the kids with Griff from the eBay radio party back in 2009. Do you think that the kids have changed? I personally think that Griff looks better than ever!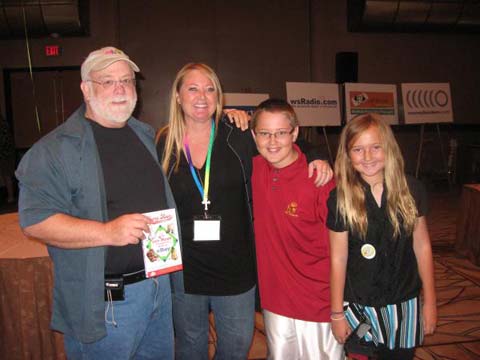 O.K., one more thing. After we returned home late Friday from Vegas and had to go and buy all sorts of things for Summer Camp (I miss Indiana 

), we had a baseball tournament in San Bernardino all weekend. As I finish up this ezine, I am beyond exhausted. However, Houston's Summer Travel team won. Yay!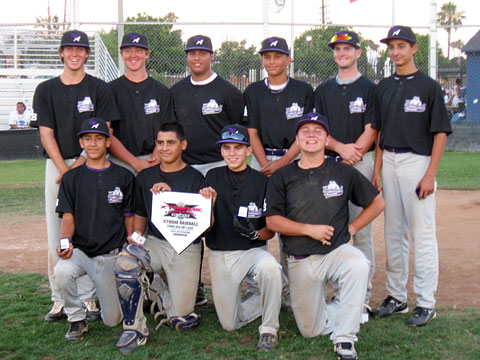 Now, let's learn a little bit about the ways we can all make our eBay businesses more profitable and have fun doing it!
Here are my favorite slides from the PowerPoint Presentation and the great lessons that they should have you start thinking about. (Click on the slides to open a larger version in a new window.)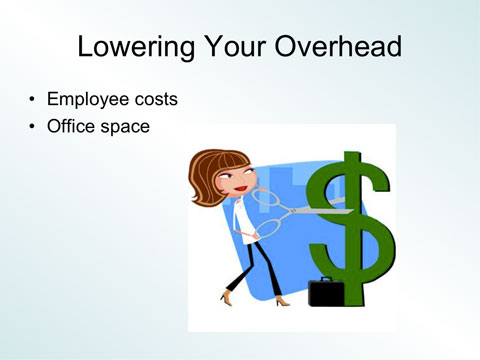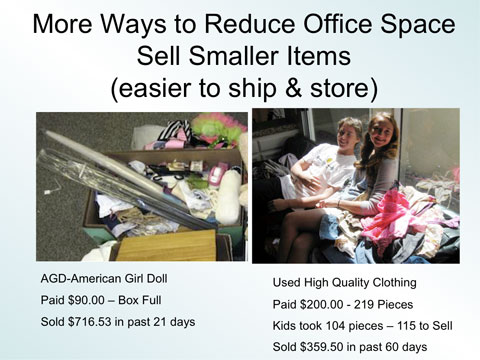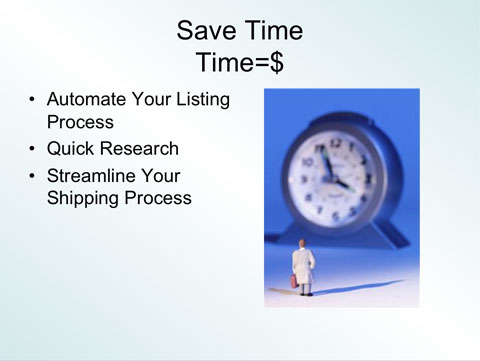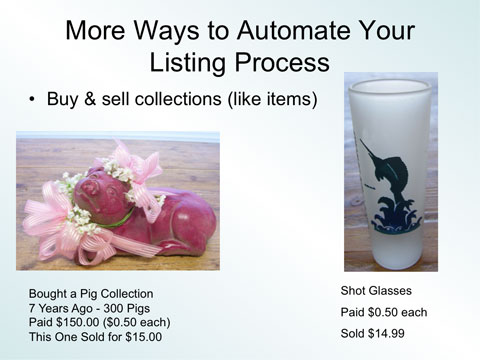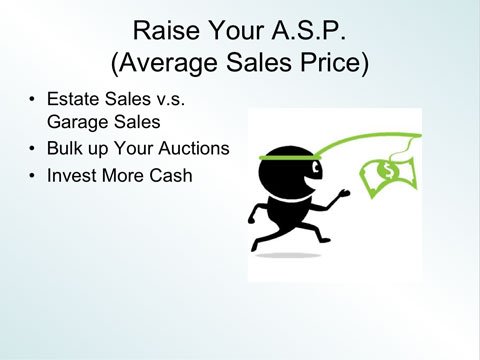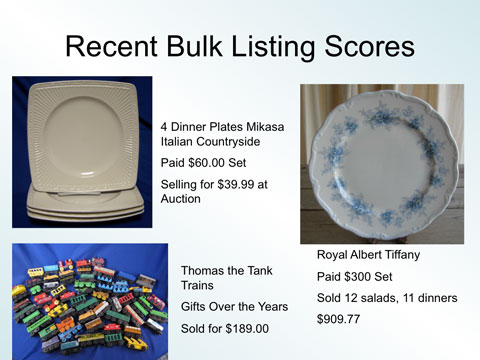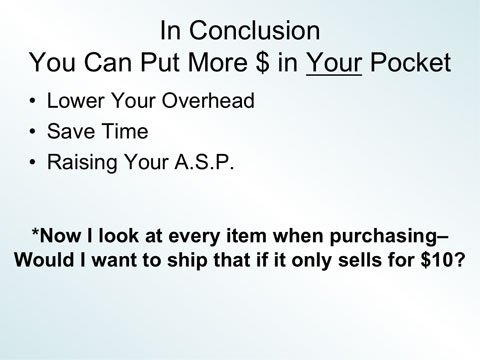 ---
Lynn is an experienced eBay Power Seller, author, and teacher. If you want to know the eBay tips, tricks, and tools that Lynn uses for buying and selling at an online auction click here.