Hi!
It is finally back to school time! Not sure if I am happy or sad. I liked the unstructured days of summer and the extra help from Indy and sometimes even Houston.
August 30th, 2012
Volume VIII, Issue 7
Here are Houston and Indy on their first day of school! Goose is a sophomore and Indy is an awesome 8th grader!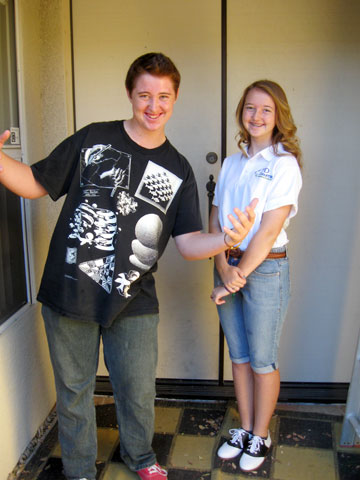 It is a tradition in our family to take a photo every year on the first day. Years ago it was in front of their schools.
Here is one of Houston's first days of school in 6th grade…he actually let me take this in front of the school.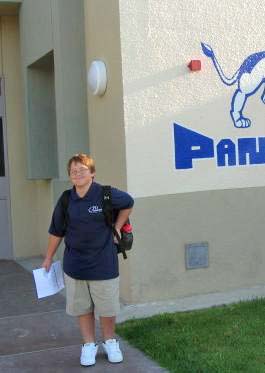 Here is Indy's first day of school when she was in nursery school. Sorry, no school in the background, she was so excited, she started jumping in the air in the parking lot.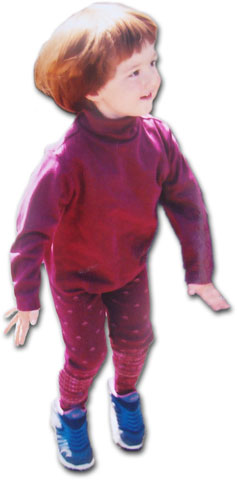 Today, it is at our home, because (well quite frankly) they are just too old to have their mom stalk them to school on the first day.
And…drum roll, please…Houston drove himself to school! I was going to send Indy with him but she is still at that age where she wanted her mom to take her so I had the honor of dropping her off.
Here is Houston driving away to his first day of school.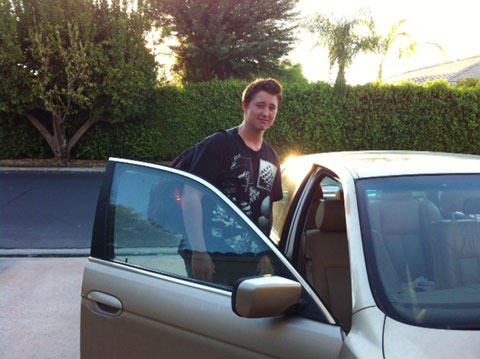 Speaking of Back to School, don't forget about our awesome 33% off coupon sale that ends Friday night at midnight. It's time for all of us to go "Back to School" and learn some valuable information to help ramp up our businesses for the extremely profitable holiday season that is approaching. Click here to learn more about the sale.
By the way, It isn't too early to prepare for the holiday shopping season. I already have had to pay customers that are shopping for the holidays. I had a buyer yesterday that bought twelve completely different items for over $150.00. We are talking three books, five plates, greeting cards, and coffee mugs. It was a great combined sale!
Here is one of the items they purchased. They bought five of my original design greeting cards at $2.50 each. Fun and profitable!
You can see this listing here
.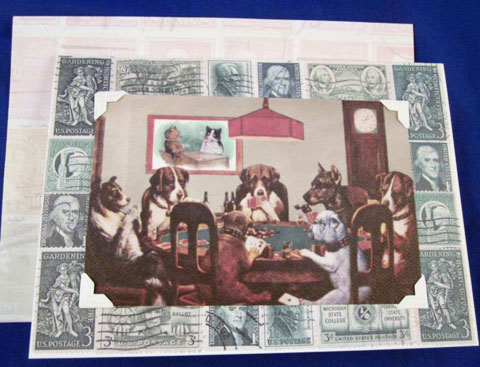 Here is the coupon code to use at checkout for the sale on our website. www.TheQueenofAuctions.com: School
Most of our products are included in the sale (QC memberships, I Sell sheets and the flatware eBook are excluded). To learn more, click here. Remember to enter coupon code School for your 33% off.
August was a tough month for my family, and I apologize for the missing ezine or two. At the last minute, Indy, Houston, and I decided to fly home to Bellingham, WA for two weeks to pack up my sister's house, host a burial ceremony for her, and celebrate my mom's birthday. It was very hard. Mentally, emotionally and physically.
First, we packed up my sister's eBay office with the best items saved for an estate sale. Once the office was cleaned out I took a photo. It is really super sad.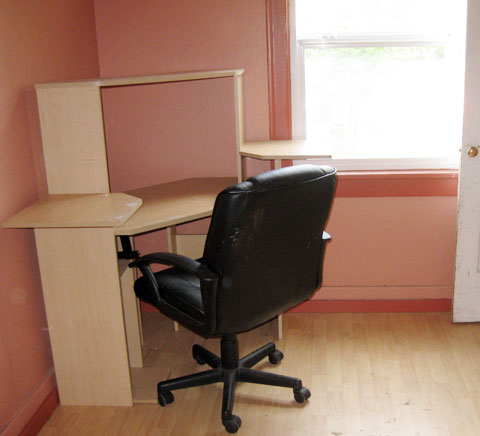 Then we attacked the garage. Oh my gosh! My kids, my mom, my dad, and my sister's friends were angels. This was NOT an easy task. It took two full days, many trips to the dump, and if you can believe it we had to move to one storage unit and then change to another just two days later?
Yes, it's true. There was only one huge storage unit available in Bellingham when we arrived, so we took it! Four days later, we got a phone call that a storage unit in the complex that allows estate sales had an 18′ by 24′ unit available. My brother, Lee, was in town for three days and he said, "We have to do the move." Thank goodness he convinced us! Poor Houston! He had already done most of the heavy lifting for the first storage unit move in and then he and Lee had to do it all OVER AGAIN.
I decided then and there that when people ask me what I do for a living, I will only answer, "I am an SP." This means I shovel poop. I have been touching these same things since I was three years old and started working for my Grandma and started trying to sort her million items. My sister inherited a quarter of those items that hadn't sold in the shop and many of those things were what I was packing up and touching for the 18th time in my life. Oh, life can be cruel!
But in any event, we decided that we were hiring Theresa Meurs again (she helped with my grandmother's estate sale). We knew that she would take proper care of my sister's items. We trust her implicitly. Here is her email if you would like to sign up for her email list and get a notice about the sale that may or may not take place on September 8th. She is shooting for sometime in September. TreasureSales2@Comcast.net
So while all of this madness was going on, we also decided to beg to watch Kristin's boys for a week. We got our wish. Be very careful what you wish for 

.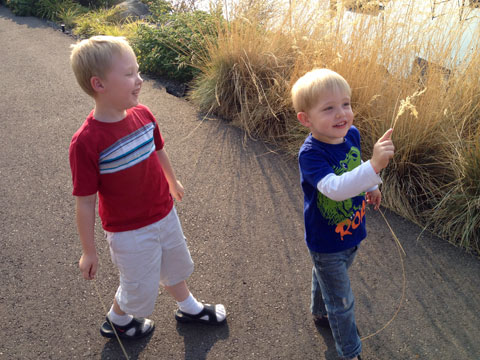 But before I get into that, let me tell you about the awesome ice arena charity sale that my mom and I go to every single year and we wait in line to get into the ice arena at 8 am.
The "early birds" pay $10 and get in before the "hoi polloi." That's what my mom said anyway. And apparently, it means the general mass of the population. But it cracked Indy and I up as we waited in line. Yes, Indy joined us this year. So fun to have a kid that loves doing what I love doing. More on that later.
So, as we are standing there, the same guy comes out every year and this year he came out and said, "Because the economy is so bad, we are raising the early bird entry fee from $10 to $15." Now, does that make any sense to any of you? Because the economy is so bad, shouldn't they lower the price? We are still laughing about it.
It is for a great charity and I ended up buying $188 worth of merchandise and my mom's friend Robin's granddaughters (who work the sale every year) said to make it an even $200 because it is for charity. I said, "absolutely."
Here are a few of the things that I bought to ship home and are already listed on eBay. Thanks, Mo!
Click here
 to see more about this pixie vase. My grandmother used to carry these in her antiques and gift store and this could definitely have been purchased there years ago!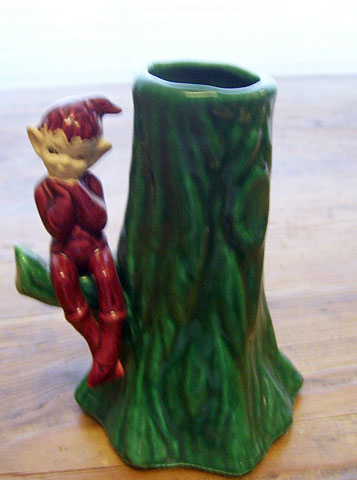 This is a really neat mid-century modern piece for Roseville that was as is but I still thought it was worth the $5 I paid. See the listing here
.
As most of you know, when I travel, I buy items to sell on eBay. And I tend to buy a LOT of items to sell.
Here are 10 out of the 15 boxes I shipped home BEFORE I shipped them (at my mom's beach house on the deck).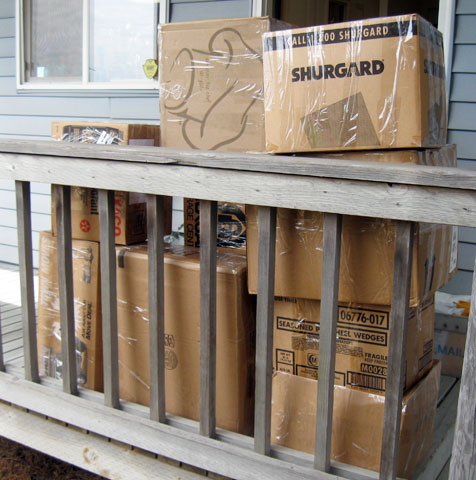 My UPS driver Aaron (who we all love) called me on my cell and said, "I have some boxes for you." One of them looks like it rolled down Mt. Everest. I need to get them all out of my truck so that I can get my pick-ups for the day finished. My truck is full. I said, "I am not in the office, just leave them on the front sidewalk."
The reason I was not at my office was work-related. I was out to lunch with Vicki from the Queen's Court, Mo, and Carmen! What a treat. I haven't seen Carmen since she got a new job back in March. I MISS HER! So it was a great lunch and we had a great time. Afterward, we all went thrifting. I found some amazing things!
Here is a photo of the four of us at lunch.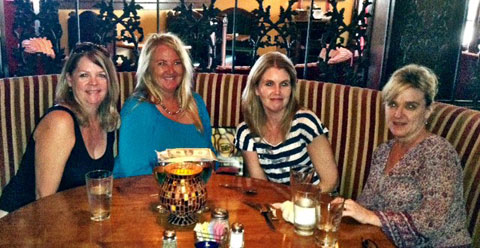 Here is one of the items I found at Goodwill for $1.99. When I showed it to Vicki, she said, "No." Then she showed me a little beer stein for the same price and I said, "No." We both laughed and decided to make it a challenge to see whose $2 item sells for more. Or even sells for that matter?
Here
 is my $2 item.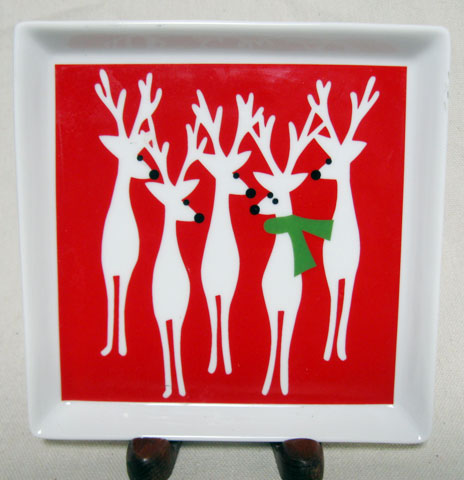 Oh, before I forget, here is a photo of the Mt. Everest damaged boxes after Aaron delivered them.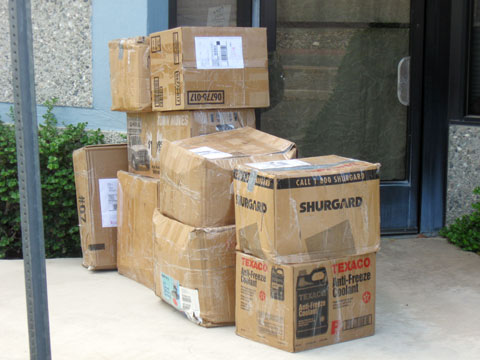 By the way, only one box had any major damage and it wasn't that serious. So, good job UPS! And a driver that calls you during lunch hour to make sure you get your packages delivered safely.
But back to taking my sister's boys for a week. It took the four of us (me, my mom, Houston, and Indy) to accomplish this.
They were bummed at first. They didn't want to spend a week with us when they could have been at "adventure camp". So we decided to make every day with Auntie Lynnie an adventure.
The first adventure was taking the ferry from my mom's house over to the island for lunch.
Here is everyone running to catch it. Can we make it?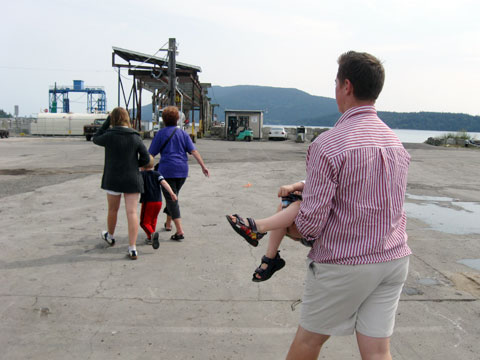 It was fun. I loved watching my kids play tetherball with my sister's kids behind the restaurant. It is a yearly tradition to play tetherball at this restaurant. Houston beat me this year but I was still able to beat Indiana. I don't know what it is about tetherball but it always makes me giggle.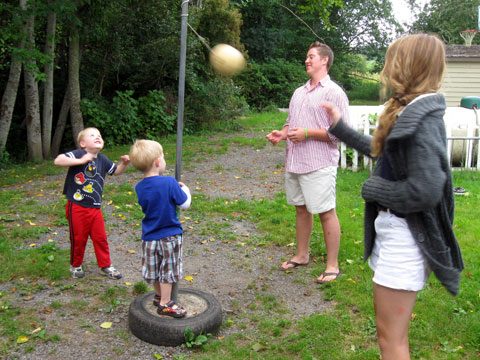 After that exhausting adventure, I got Indy to sort the box of doll heads and parts that I had bought at the ice arena. Creepy! But for only $10, I got a huge collection. I will part them out in singles and make a great return.
Here is Indy back at Headquarters re-sorting them when we arrived home.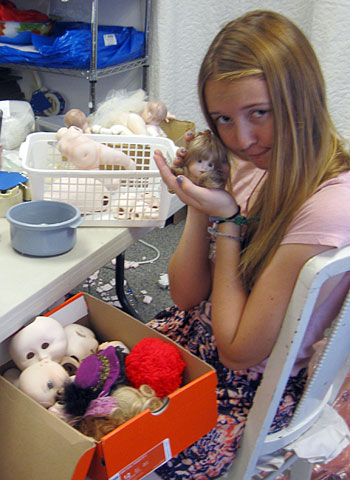 Here
 is one of the doll heads that I already have listed.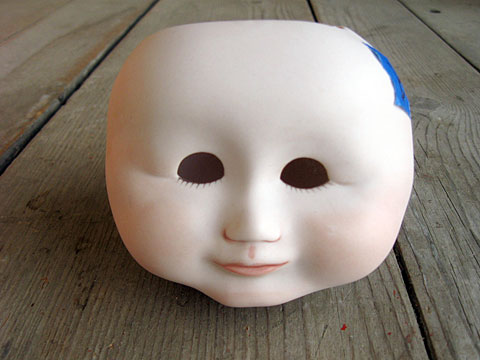 Speaking of Indy, she bought so many great thrift stores finds at the ice arena. She really has quite the eye. She listed ten clothing items while in Bellingham using Mor Mor's mannequin and sold two of them!
Here
 is one that sold.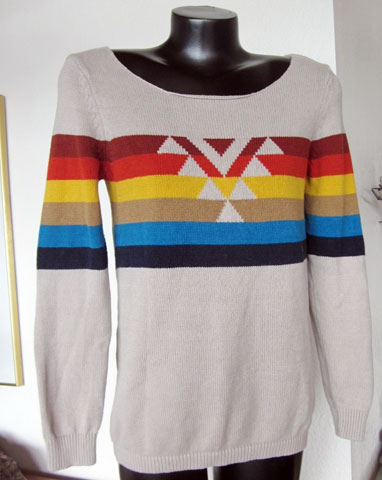 Here is Indy holding her first eBay clothing sale all wrapped up and ready to ship. Congrats Indy!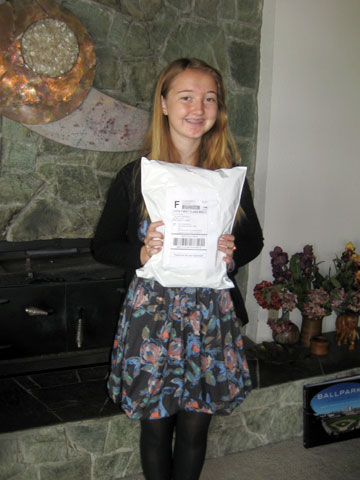 Indy is also writing a blog about the garage sale and thrift store finds being fashionable. It is super impressive and I encourage you to check it out here.
As I was posting her blog in this ezine, I decided to check it out again as she is always updating it and I happened to read "sorry for so few posts lately but I am GOING TO DA FAIR WOO!" She is saying that she would be going to the fair and she was excited because she got to go with her childhood friend Anabelle. Houston, my mom, and I took the little boys. This was our 2nd adventure! It was a really fun, yet exhausting day.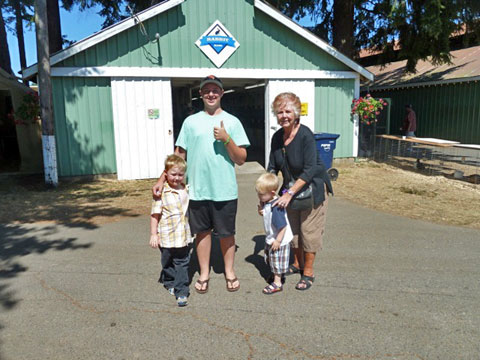 One of our final adventures was celebrating my mom's birthday on August 18th. It was a nice way to wrap up our whirlwind Bellingham trip.
Let's hope that some of those 100's of items I shipped back to California will be Home Runs and pay for our trip!
Speaking of Home Runs, if you haven't gotten the 2nd installment in Janelle Elms' Home Run Series, there is still time before the price goes up.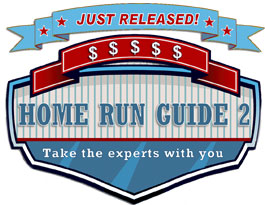 Janelle has collected another great bunch of experts to collaborate on her 2nd eBook in this series where each expert discusses what sells in their niche. This 2nd e-Book is awesome! I just flipped through some of the pages and the information is incredible. The e-book is 360 pages long (and that isn't a typo!)
And I am not just saying that it is awesome because I wrote one of the chapters. As you know, I never tell you about a product or book that I don't personally believe is amazing.
The price will be going up soon. There is no doubt that this 2nd eBook is worth more than $59, but you should not miss this introductory offering.
Click here to order now.
One last thing. I got an email from Crystal at Vendio and they are doing a free webinar on Aug 30th, Thursday from 10:00 AM – 11:00 AM PDT. Hopefully, this ezine will reach you before then.
It's non-promotional in nature and covers what a seller needs to do to sell on eBay, Amazon, and their own store. You can join in here: https://www2.gotomeeting.com/register/687915482
I hope you are all enjoying your hard work over the Summer that should now be paying off big in Fall profits. As we head back to school, I am really seeing the fruits of our hard labor here at HQ. Last week we sold over $2,400. That is fantastic for a week in August.
Here is T-shirt that turned into a super score. I can't believe I got my full asking price from my eBay store and it is going to Germany. Thanks to Thrifting with the Boys–Bryan and Jason!
Here
 is the listing.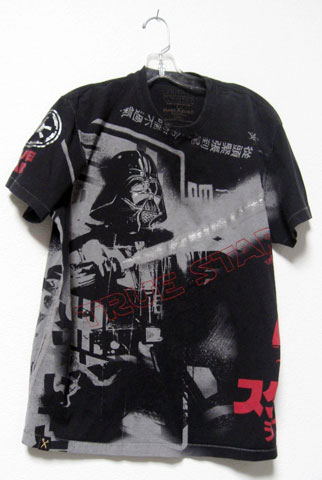 Don't forget our Back to School sale ends tomorrow night at midnight. You can even pick up our Thrifting with the Boys teleseminar for a great price, plus a lot of other great new educational products. Use code School at checkout and to learn more, click here.
Happy eBaying,
Lynn
---
Lynn is an experienced eBay Power Seller, author, and teacher. If you want to know the eBay tips, tricks, and tools that Lynn uses for buying and selling at an online auction click here.