Hi y'all!  Happy Thursday, June 22nd!
We sold the white couch out of the Green Front Window.  You know what that means?  It is time to flip that couch for the gorgeous Navy Blue Leather one that just arrived and…..change the front window to Navy Blue!
We are making our way through the rainbow…ROYGBIV and finally got to Indigo or Navy Blue as I call it.
Calling all consignors we need merch….. Think Ralph Lauren, Asian, Leather, Cowhide and Classic.  Here is the before picture.
Here is the work in progress photo.  I like where this is going, but we do need your help!
We really need matching sets of table lamps, a large navy blue canvas art piece, horse items and more leather, cowhide, navy blue, etc. Am I asking for too much?  Probably, but you don't receive if you don't ask.
Val and I have a little wager going…should we leave the American Flag in the back corner of this display?  Would love to hear your thoughts.
Next week, I was planning to accessorize and add red and white for the 4th of July, but thought this week was too early.  Thoughts?  Are you on Team Lynn or Team Val?  Hahahaha.
I would be remiss if I forgot to wish Jo Dallas a VERY HAPPY BIRTHDAY today!  How is it that all of my best friend's birthdays are falling on days that I write a newsletter?
Lucky for them, they get a big SHOUT OUT!  From left to right, Leslie Arntzen, me, Jo Dallas and Kathy Rutan.   Hope you have a great day Jo!
Our next Annie Sloan Paint Your Own Piece class will be held on Tuesday, June 27th from 1:00 to 4:00.  Cost is $59.  We supply the paint, the brushes, waxes and instruction.  You bring your piece.  Please text a photo of your piece prior to the class to me at 760-880-3535 or Sandy 805-628-3289 for approval.  Pieces should not be too large.  Think a side table, chair, small shelf etc.   Space is limited so sign up here now
Here is a photo of me with Annie Sloan in New Orleans last year.  Sandy and I both attended her "Big Paint" event and can't wait to share our knowledge with y'all.
If you have any questions please call the store at 805-628-3289…Here is a photo of a piece that Sandy just upcycled using Annie Sloan and Design with Prima decoupage paper.  In this class you will ONLY be painting your piece…no extra decoration.  But so much to learn!  The class is going to be fun!  We can't wait to do this 🙂
This darling table is available for sale at only $177.  Check it out here.
Now for some new fun arrivals and current inventory.  Large Italian Rooster Sculpture — currently priced at $117.
Check out this beautiful gray sofa that just arrived.  Priced at $1295.  Check it out here.
There is also a matching arm chair available at $495.  More info and measurements can be found here.
Design Within Reach Teal Blue Chair $295.00
Folk Craft Wood Cut Heart $39.95
Folk Craft Wood Cut Open Heart Small $24.95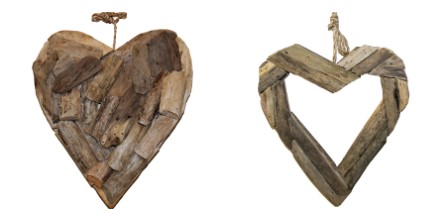 Welcome to Our Porch Vertical Wall Décor $49.50
Baby I'm Amazed Dictionary Art $21.95
Bike with Flowers Believe You Can Dictionary Art $21.95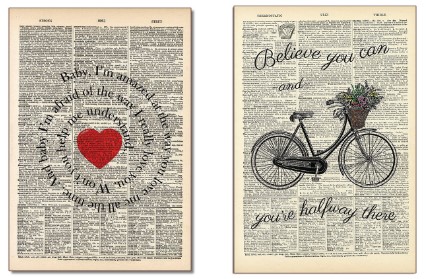 We have two of these accent chairs in stock.  Thomasville Arlo at $195 each.  For measurements and more information click here.
Don't forget that we have tons of great brand new throw pillows in stock at great prices.  Here is an example.  Only $19.95.  Read more here.
Wish me luck this weekend.  Indiana has 3 comedy shows.  My friend Chris Wade calls it a Trifecta.  OMG.  Two on Saturday night and one on Sunday.  Can't wait to report back.
Here is proof of the Trifecta.  Or as my daughter calls it….an "Indy Comedy Bender".  If any of you out there in "ezine" land are considering catching a show…..Indy tells me that the show on Sunday night in Santa Monica is "Legit".  Finally!  LOL.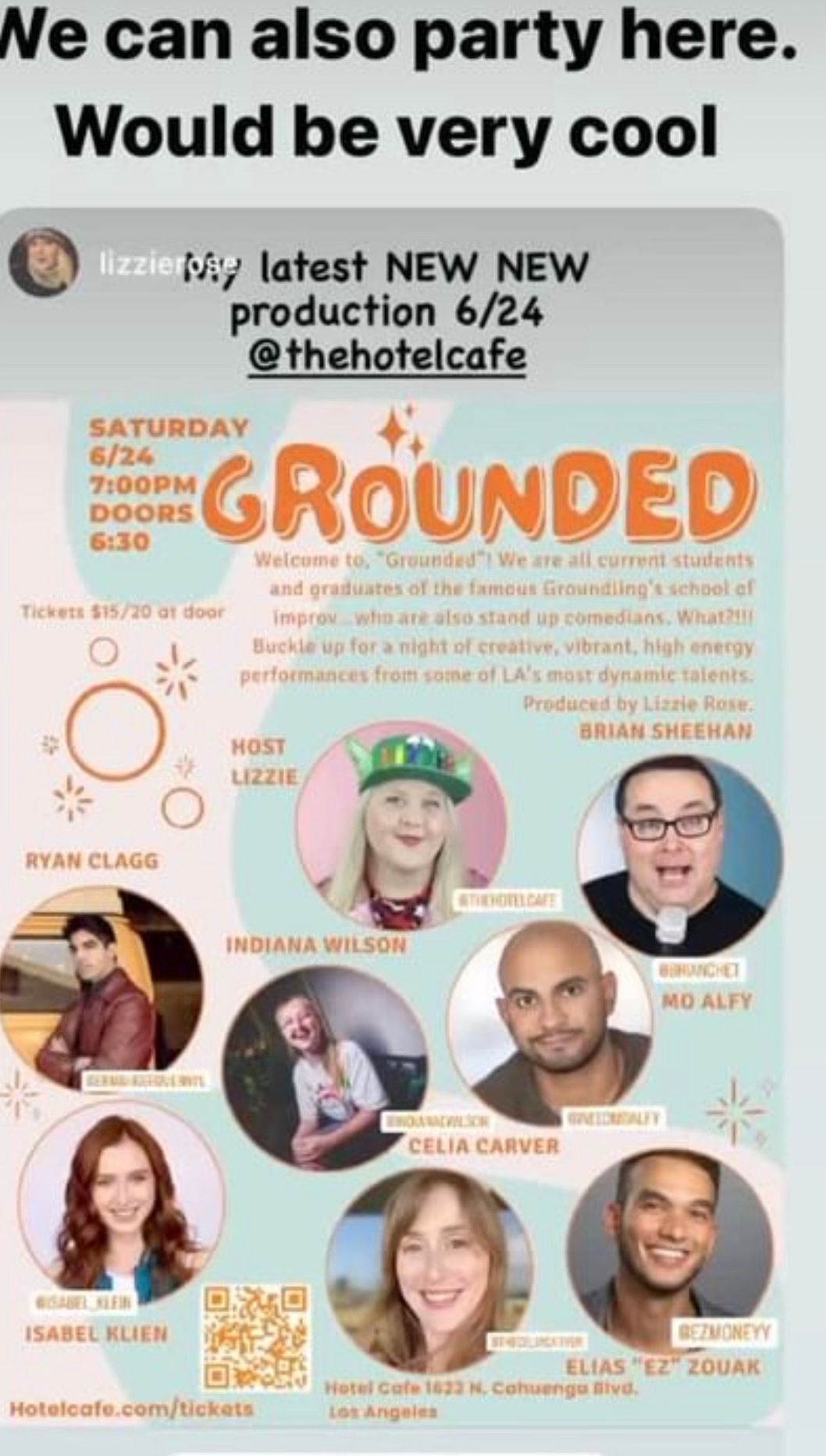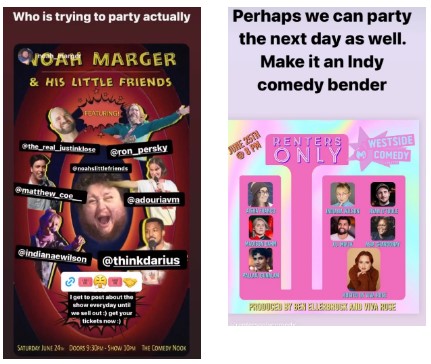 Houston and Emma are going to meet us at Pump for dinner before the first one Saturday night.  They have become "Vanderpump Rules" fans….whatever!  But apparently, Pump is closing for good on July 4th so we MUST check it out!
AND in more SAD CLOSING news… The Comedy Nook is also closing at the end of the month.  I have had so much fun and seen such great shows there that I will stay out until midnight on Saturday to see the last Indiana show there.
Then on Sunday, my friend Marc Kettles and I will have dinner at Chin Chins in Brentwood before the show.  I am exhausted just thinking about it.  LOL…..I will let you know how it goes…..
Thanks for checking out our new arrivals!
Remember to drop by our store or browse our website. We'll keep you posted with more cool things, and as usual, we really appreciate your ongoing support!
Take care and SEE YOU SOON! For once I will sign off without a picture of  me and my kids :).
In honor of Jo's Birthday, here is another cute photo of Jo Dallas with some of our Sehome high school friends from Bellingham, WA.  This photo was taken on March 1st at my 2nd Anniversary party in 2020.  Right before Covid shut us down.  Ughhhh……From left to right, Jo, Marty, Kathy and me.
Happy Birthday Jo Dallas!
Thanks for reading my ezines!  I appreciate it….as always!
eBay with Heart & Design with Heart……Lynn
Past Newsletters…All can be found on our Blog.
P.S.  If you have a friend who wants to sign up for this newsletter.