Hi!
I decided to start 2011 off right and I am going to devote this weekend to finishing my 2011 income taxes and getting them into the hands of my accountant. So exciting! I usually have it on my to-do list for months.

Lynn Recommends: Clothing Teleseminar #3 with Mel & Steve
Special Announcement: Lynn on Location (LOL) in Las Vegas
Special Announcement: Dates for 2011 Live Boot Camp (at HQ)
Feature Article: Why Did You Buy That?
This ezine is published every two weeks.
February 3rd, 2011
Volume VII, Issue 3
The shopping to prepare for LOL has been a blast. I keep dropping off stuff at HQ and surprise, surprise it magically gets listed. I am liking this!
Some things I have saved out and taken home to write about and photograph for LOL. It has been a while since I have used my photo studio at the house and some interesting events have taken place while I was away. I was out there on Sunday morning taking photos when a hummingbird started to buzz around my head. I thought it was going to attack me. I freaked out!
I did manage to get a photo of her in flight. She kept flying at me. It really scared me so I stopped taking photos.
On Monday afternoon, I was out there again taking photos for this ezine, and guess what? She was back. I still couldn't figure this out. As I went to hang my clothing mannequin on the chandelier that hangs over my photo studio, I couldn't believe my eyes.
This is going to be very hard to spot in the photo above, but some of you may have already figured it out!
In the crook of the arm of that chandelier was a tiny, tiny bird's nest complete with eggs. OMG. It all made sense now.
WOW! I said to the mommy bird, "I am not going to hurt your babies, just let me take my photos." I am not kidding; she seemed to understand and flew away to leave me alone for a while.
I did some research on hummingbirds. They will often rebuild their next nest on the spot where the old nest was. Can't have that. So once the babies are grown and have flown the coop, I will hang that chandelier (with the nest still attached) in another section of my patio.
The research I did on hummingbirds was fascinating. They build their nests with cotton, soft materials, twigs, etc. and then hold it together with spider webs. You never want to touch one of these as the human scent will linger and will lead predators to the nest.
I asked Houston to take the up-close photos and he did a great job. This one looks like a heart. So, Happy Valentines Day to you all!
We just got a photo of the Hummingbird in her nest. This is soooo cute! She looks just like one of the Nesting HONs (Hen on nests) that sell so well.
As Houston was taking the photos, I said, "That Hummingbird might swoop in at any second and attack you." You have never seen a kid run so fast!
My baseball player son was afraid of a little tiny bird (of course I was also!) Speaking of baseball, we had the strangest tournament last weekend. It was in Moreno Valley. We did OK on Saturday, but Sunday was the day that really mattered.
If we won the 8 am game, we would have to play at 12:30 pm. If we won that game, we would be in the championship game that was to be played at 5:30 pm. Seriously, what do you do in Moreno Valley for 14 hours?
I have the answer! Watch baseball for seven hours (list on eBay while doing this), go to two different restaurants, spend 1 1/2 hours at breakfast, 1 1/2 hours at lunch, and then look for thrift stores! I found Goodwill and was able to pass several hours in that store. I bought a ton of coffee mugs and Hawaiian shirts.
Carmen got quite a few of the Hawaiian shirts listed and I am thrilled that one of them already has quite a few bids. It may be a score!
See the listing here
.
I know, I know, Mickey isn't spelled right and there is no Mouse in the title. We will see how it does. So far so good.
Houston got to pitch the championship game and his team won the tournament! He has been working with a pitching coach and it is really helping. I was very proud of him and his teammates.
I have been listing a lot of clothing lately, so it was awesome to have Mel and Steve back for the Insider's Clothing Teleseminar #3 last night.
And check out this Coogi sweater that I bought recently, thanks to Mel and Steve! I hope it sells for a lot.
See the listing here
.
I like using the photo of just the fabric for the gallery. It is interesting and gets attention to your listing.
Check out the Lynn Recommends section to learn more about that Clothing teleseminar. It is the Queen's Court gift for February and will get us all motivated for LOL.
One last thing, the response to my ezine article about Kabbage two weeks ago was awesome. As an added incentive this month, Kabbage has decided to reward all of you who sign up for a Kabbage account in February! Yay!  Kabbage offers cash for eBay sellers like you to increase your inventory, hire additional help, purchase equipment, or do anything else you need to grow your business.
All you need to do is click below and sign up for a Kabbage account this month and they'll send you a $20 Starbucks Gift Card. With cash from Kabbage and that Starbucks card, you can jumpstart your eBay revenue and your morning!
Click here for your Kabbage.
Enjoy!
P.S. If you already signed up from the ezine last month, just email Anna at amaiolo@kabbage.com
Oh yeah, one last, last thing. In the second special announcement section, we have decided to do our Live Boot Camp this year at Headquarters (HQ). Read below for more.
Happy eBaying!
Lynn Dralle, 'The Queen of Auctions,'
Creator of the best-selling eBay Boot Camp in a Box.

Designer Clothing Teleseminar #3
How to sell Designer Clothes, Shoes, Handbags and Bras
with Clothing Experts Mel & Steve Woods
Check out this email I just got:
Lynn, thanks for the great seminar. I learned a lot and if the stores weren't closed right now ( and I wasn't snowed in), I'd be running out to buy bras!

I would certainly love the earlier list of clothing lines that sell. Is it at all possible to purchase the first seminar, or even a transcript of it?  I am wondering how they buy at 5 to 7 percent of retail, even with extreme markdowns and coupons. I'm guessing buying at the right price is key.

Thanks for putting up with a newbie like me. I'm excited, you have no idea!!

Susan Berk
Yay! Mel and Steve came back for #3! This is theQueen's Court gift for February. If you are not a Queen's Court member you can still purchase the clothing teleseminar downloadhere for immediate download.
Many of you are already familiar with Mel and Steve from our best-selling clothing teleseminars. Mel and Steve are amazing at selling clothing on eBay. They buy directly from Macy's and other high-end department stores. They know the ins and outs and tricks and tips to get the best deals. They double up on coupons and practically buy for free!
Here are Steve and Mel. Steve is Melanie's "bra man" and often lets her hang them from his arm while shopping in the store. What a great guy!
Mel and Steve are awesome. The call was fun, informative, and it will help you make money on eBay.
If you would like to check out teleseminars #1 and #2, they can be purchased here:
I have been having great luck with clothing, costumes, and bras lately. You won't believe how much I sold another different Halloween costume for this week. Full price! I love this category.
See this listing here
.
I bought this costume in Las Vegas during a baseball tournament
and listed it in the hotel room. That is the hotel room carpet!
P.S. Clothing takes little room to store and is easy to ship.
P.P.S. Designer Brands can be found for low prices and can reap great rewards. Why not add this exciting category to your online business?
To purchase Volume Three NOW, click here.

LOL, WOW!
37 Days and counting
LOL — Lynn on Location…Laugh out Loud and Learn with Lynn & her associates at our first ever LOL event. I want to point out that this will be different than a Live Boot Camp where each student gets hand-holding and actual work done. Rather this is an event to network, brainstorm, and learn from the speakers and the attendees.
This very special 2-day event will be held in Las Vegas on March 12th and 13th, 2011 (Saturday and Sunday) at the fantastique Paris Hotel in the Champagne Ballroom! We have negotiated super room rates with Paris for those attending the event. (Many of you have been asking what those rates are…Friday night $119.00, Saturday night $129.00, and Sunday night $89.00.)
Click here to check out our proposed class schedule.
We now have Vendio, Terapeak, and Kabbage on board. A representative (or two) from each of those companies will be with us to answer all your questions!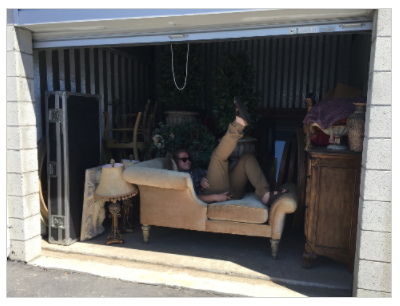 It will be two jam-packed days of teaching, networking, and just plain having eBay fun. I have already gotten confirmation from some very special guest speakers. Lisa Suttora, sourcing expert, Diva Dawn, organizational expert, and Mel and Steve Woods, clothing experts will be joining us. (Although due to scheduling conflicts this may change).
Many of the usual suspects may be joining me. Carmen, Jason, Mo, my brother Lee, Houston, Indy, and my mom hope to join us.
We can't wait to see you all in Vegas!
To learn more, click here.
To purchase your seat, click here. The price will be going up until it reaches its full published price before LOL.
(Sorry, no Queen's Court discount or other coupons can be applied to Live Events.)
To learn more, click here.
To sign up now, before the price rises, click here.

Dates for 2011 Live Boot Camp
at HQ
OK, OK, I broke down. I was going to take a year off from Live Boot Camp and wait until 2012 to have our next one. But, way too many people have been emailing and asking me about it. Then I remembered that when we were looking to lease Headquarters, Deborah said to me, "Why don't you have Live Boot Camp here next year?" My first thought was, No. I guess my initial reaction to most great ideas is NO.
The more I thought about Deborah's idea, the more brilliant I realized it was. Now, our select handful of students will be able to experience the entire process from start to finish in our actual office! We won't just be teaching it, we will all be living it where it all takes place. I am very excited to announce that this year's Live Boot Camp will take place in
Palm Desert, CA at Headquarters (HQ)
on Friday, September 23rd, Saturday, September 24th, and Sunday, September 25th, 2011
Seats are limited.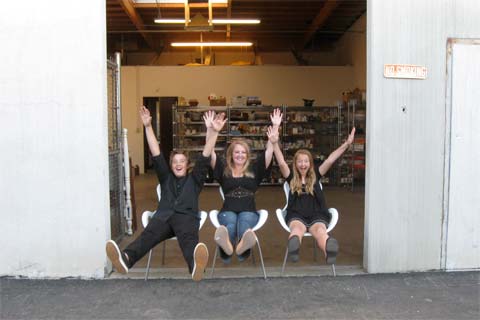 Reservations are open, email me for your customized link to reserve your spot.

'Why Did You Buy That?'
by Lynn Dralle, The Queen of Auctions
So here again is that pile of stuff that got me inspired to write this week's ezine article.
Let's talk about each item and discuss the thought process behind the purchase.
When I walked into that overcrowded thrift store on Monday, there was a cute display of hinged boxes by the register. I love hinged boxes! My grandmother collected them. Well, you may be asking, what didn't she collect? That would be a much easier question to answer.
I quickly turned them all over looking for signatures. Only one was signed. Not a good sign (ha ha)!
The one that was signed had PHB and MCF. Well, I know that signature as well as I know the back of my hand. (I am starting to sound like my grandmother.)
In any event, it is the signature for Porcelain Hinged Boxes by Midwest of Cannon Falls. We carried these in our antique & gift store and they were fantastic sellers! My dad even built a special shelf by the register for them to be displayed.
1.    Porcelain Hinged Boxes Sell Well
As you can see in the photo above of my "2828" purchases, I bought two porcelain-hinged boxes. One was of Hollywood ($5.00 paid) with no signature and the other was a Sugar Daddy signed PHB ($4.00 paid).
Here are the listings so that you can see how well they do.
See this listing here
.
See this listing here
.
When buying porcelain-hinged boxes to sell on eBay, watch for great signatures, great subject matter, or really cheap prices.
Many of these boxes came with items inside of them that relate to the outer box. Make sure that you mention this in your listing. The Hollywood one still had the inside trinkets but the Sugar Daddy was missing whatever came inside originally.
Here is a porcelain-hinged box with a great sign that was free in the stuff from my friend Gregg and his wife Robin. You won't believe what it sold for!!!
See this listing here
.
One person's trash is another person's treasure! Trash to Cash….
2.     Good Brand Names Sell Well
As I was walking through the thrift store on that busy day, I spotted a vase out of the corner of my eye. It just reeked of "quality." I knew before I turned it over that it would be a good maker's mark. It certainly was. Villeroy and Boch. Even though it was priced at $5.00, I bought it.
When I got it home and researched it, I thought that the designer's name was Flora Summerfield. Cool name, right? Well, it turns out that was the pattern name. Ha ha, joke's on me.
In any event, there were none of these vases listed on my favorite china website. I did find some that had sold on PriceMiner in the $16 range so it wasn't a huge score, but I figured I would start it high and see what happens.
See this listing here
.
When you can find good brand names for a reasonable price, it is usually a smart idea to buy them.
3.    Serving Pieces Sell Well
Even when I don't see a complete dinner set, I will look around for exceptional serving pieces. I thought that the Villeroy & Boch vase was exceptional and then I saw this fish platter.
See this listing here
.
I love to fish and sea life items. They typically do very well. I quickly turned it over and saw the Tabletops Gallery signature and a Home Goods price tag. Home Goods is part of the TJ Maxx and Marshall family. Don't let a Home Goods price tag confuse you. They still sell very nice items. There was also a matching pitcher and salt and pepper shaker set.
I looked at the pitcher and noticed that it had a chip at the spout. The salt and pepper shaker set was also badly chipped. PASS! Because those pieces were damaged, I very carefully checked the fish platter. My thought process went like this. If someone donated three of the serving pieces from this set and two of them are damaged, there is a high likelihood that the last piece will also be damaged. And, FYI, the thrift store did not have those other two serving pieces priced as damaged.
I was not going to be spending $12 for a platter with any defects! I carried it into the light and carefully went over it with a fine-tooth comb (sounding like my grandma again). No chips. Yippeee! I decided to buy it without even looking up the pattern. I knew I could at least double my money if not make four times my investment.
Many times serving pieces are worth purchasing as standalone pieces and worth paying a little extra for. You don't always have to buy the entire dinnerware set to make money.
When you are out shopping and you need to make quick decisions, keep in mind the reasons why I bought these four items at my thrift store. I hope that these examples will help you find some scores!
If you want to learn more about selling dinnerware on eBay, my dinnerware eBook is a fantastic tool.
Happy eBaying!
Lynn
---
Visit my eBay Store.
Visit my eBay auctions.
For more great eBay tips and stories, visit my website at:
http://www.thequeenofauctions.com
---
WANT TO USE THIS ARTICLE IN YOUR EZINE OR ON YOUR WEBSITE? Yes, you may – just as long as you include all links as they are and append this complete blurb with it: The Queen of Auctions and eBay Power Seller, Lynn Dralle, publishes 'eBay Tips & Tricks' a weekly ezine with 10,000+ subscribers. If you're ready to jump-start your eBay business, make more money and have more time, get your FRE E tips now at www.thequeenofauctions.com

eBay PowerSeller and third-generation antique dealer, Lynn Dralle, is the creator of Boot Camp in a Box, the home-study course where you can learn to implement the Dralle Method to maximize your eBay profits.
If you liked today's issue, you'll love this step-by-step course that is guaranteed to be the most complete and enjoyable guide to selling on eBay that MAKES YOU MONEY.
Read all about it here.
The Queen of Auctions also offers articles, teleseminars, how-to books, tracking guides, DVDs, eBay Boot Camp training, and other resources to help entrepreneurs make their eBay business a six-figure sales machine.
Some links in my emails to you may be affiliate links. You can be confident that I only partner with companies that I fully stand behind.
The Queen of Auctions/All Aboard Inc.
PO Box 14103
Palm Desert, CA 92255
760-345-9355
Lynn@TheQueenofAuctions.com
---
---
Lynn is an experienced eBay Power Seller, author, and teacher. If you want to know the eBay tips, tricks, and tools that Lynn uses for buying and selling at an online auction click here.